Spring is almost here, and it's time to spruce up your teacher wardrobe with Amazon Teacher Outfits on a Budget.  These teacher spring trends will have you ready for anything whether it's testing, daily classroom activities, field day, or parent teacher conferences! Just like you update your bulletin boards for spring, update your fashion style. From head to toe, these latest spring fashions will have you dressed for success in your classroom this season.
If you would like to see all my Teacher Lifestyle Favorites visit and follow my Amazon Shop, I am always adding my go to favorites!
This post may contain affiliate links for your convenience. View our full disclosure policy here.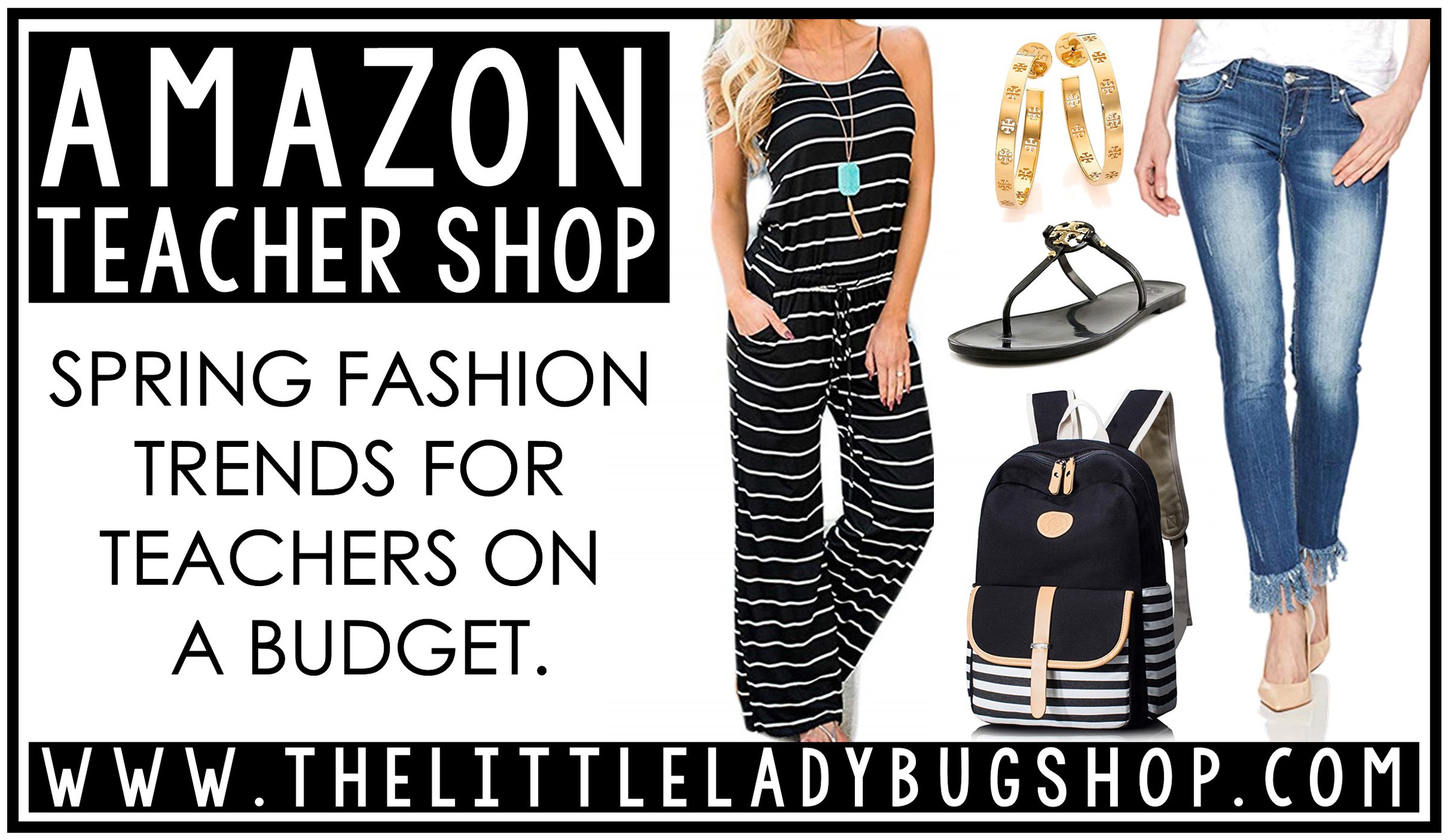 Teacher Outfits on a Budget: Sweaters, Kimonos, and Vests
In the spring months, the temperature can vary from arrival to dismissal time. Luckily, you can layer your cute blouses with an animal print blazer or a colorful kimono vest or sweater to top a cami, blouse, or adorable tee. Topping your spring outfit with a trendy jacket will be a perfect way to update your professional spring wardrobe.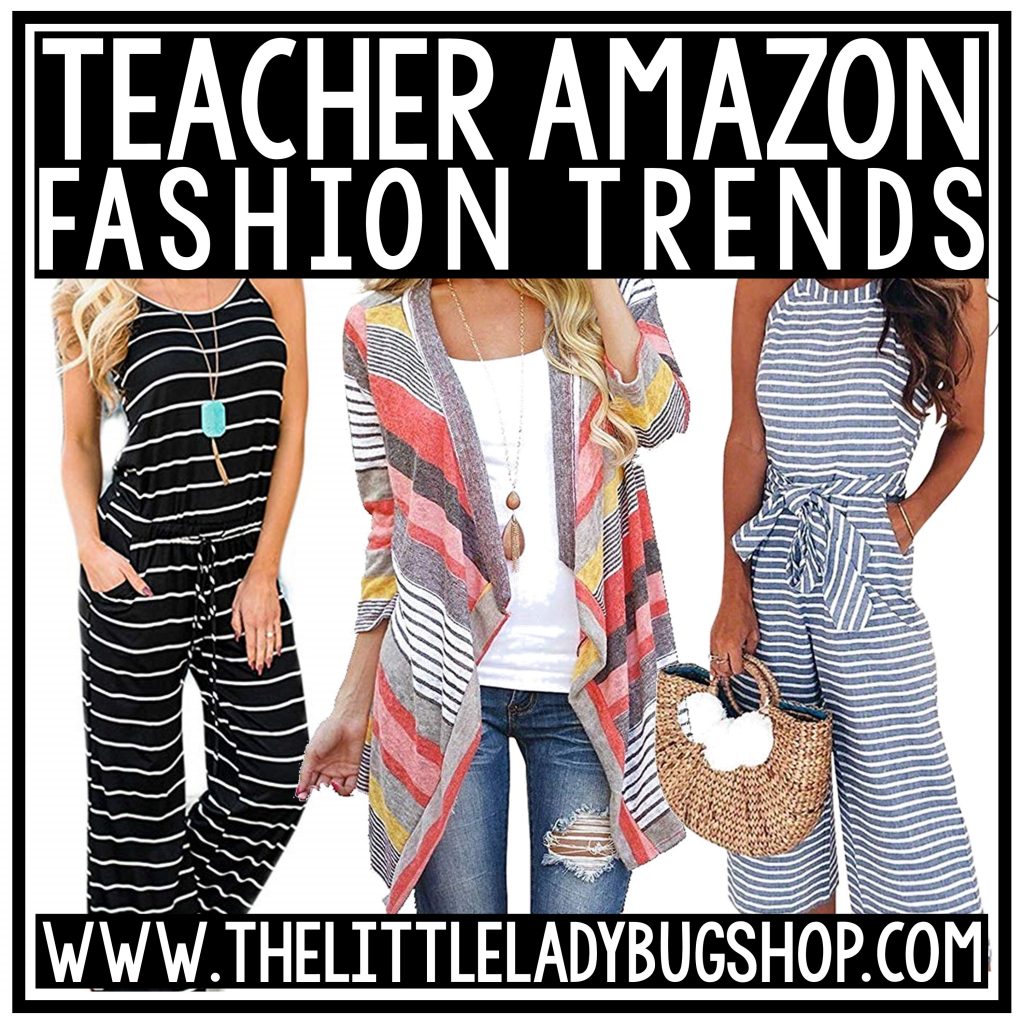 Teacher Outfits on a Budget: Jumpsuits
These utilitarian fashion staples are not just for workers in uniform. You'll love these dressed up versions of jumpsuits! Jumpsuits are totally in for working women in spring 2019. Try a conservative high-waisted, ruffle sleeved jumpsuit in various color choices. A linen, wide-legged jumpsuit is one of my favorites! Try out a jumpsuit with some cute flats or wedges this spring or adorable sandals as the temperature warms up. Also, don't miss out on the ripped cuff jeans! They are my favorites with a cute tank or kimono vest!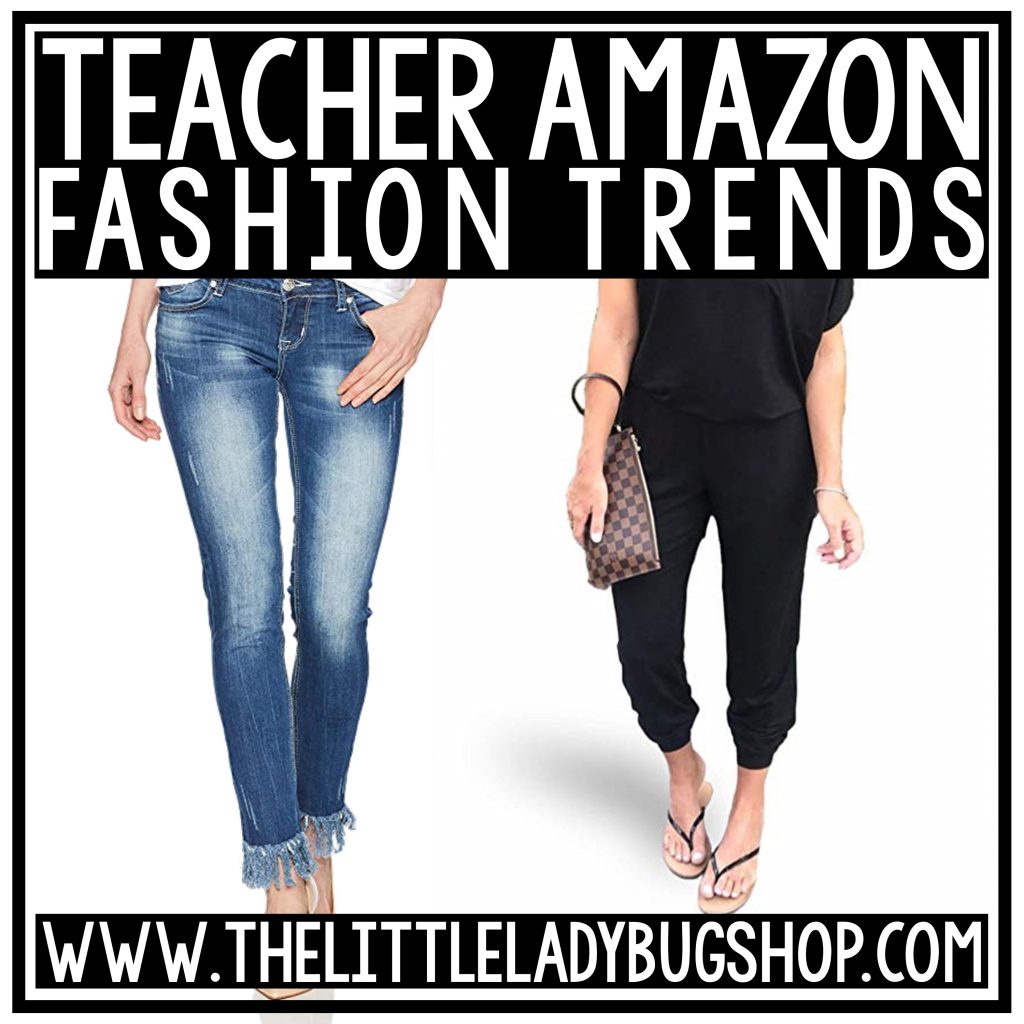 Teacher Outfits on a Budget: Animal Prints
Whenever leopard or other animal prints are in style, I am in! One of the best bonuses of putting these fun prints in your teacher wardrobe is always having an outfit for animal theme days or mix and match days when you pair the leopard print with stripes, for example. Light, loose fitting cardigans are perfect for spring, especially in animal print! Are you looking for some stylish animal print shoes, here are some fabulous flats, and sandals! Whether it's leopard, zebra, or tiger, animal prints are in and on your clothing and accessories this season.
Teacher Outfits on a Budget: Shoes and Bags
My favorite 2 accessories are shoes and bags! I have fallen in love with the fun wedges from Nine West and these Tori Burch Mini Miller Flat Sandals. I also love updating my handbags and backpacks, you can see my favorite teacher backpacks here: vintage look, nautical, and professional. 
Teacher Outfits on a Budget: Fun Socks
It's almost sandal season, but there's still time to enjoy cute teacher socks. Sharpened pencils make our hearts sing, and so should adorable No. 2 pencils on your feet with these bright yellow socks. Whether you are a music teacher, science teacher, or grammarian, you'll find a perfect pair for your feet!
Get your spring wardrobe ready. These teacher fashion trends for spring will help you shine in and out of the classroom. From dressy, professional items to fun, trendy accessories, you'll have a little bit of everything in your updated gear for third and fourth quarter months. Enjoy these comfortable, fashionable items!
Make sure to Pin and Save this Post for Future Reference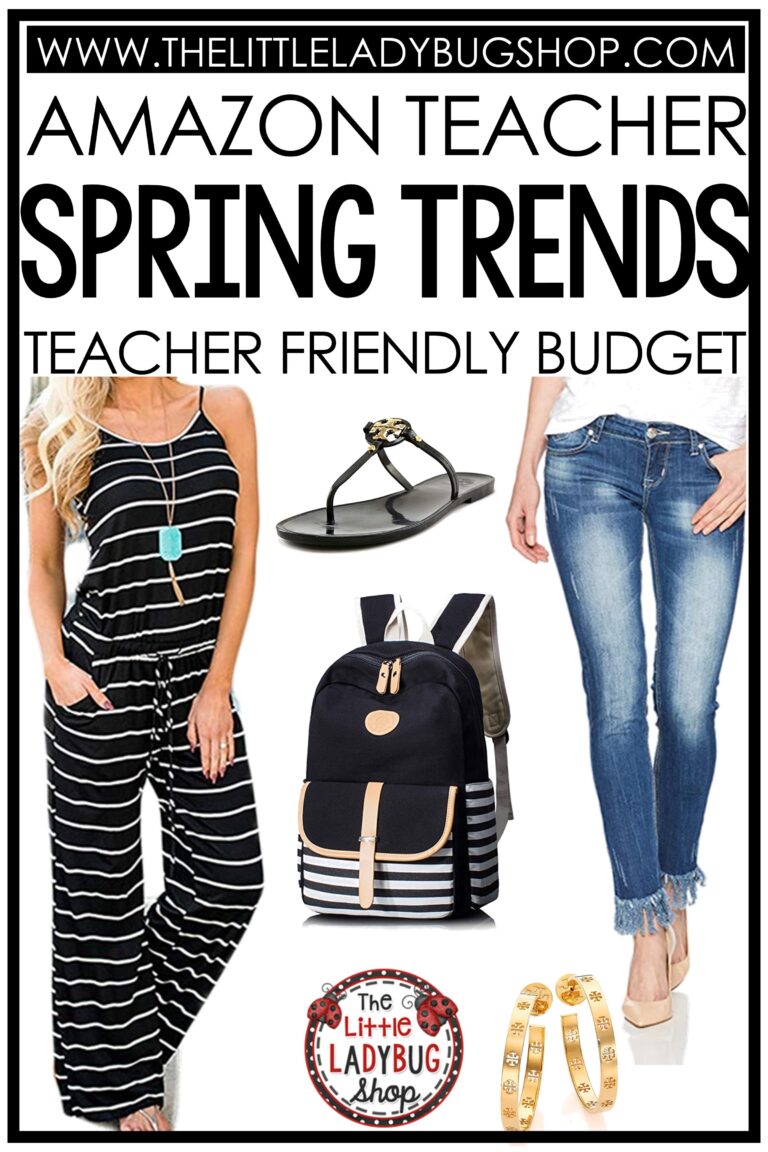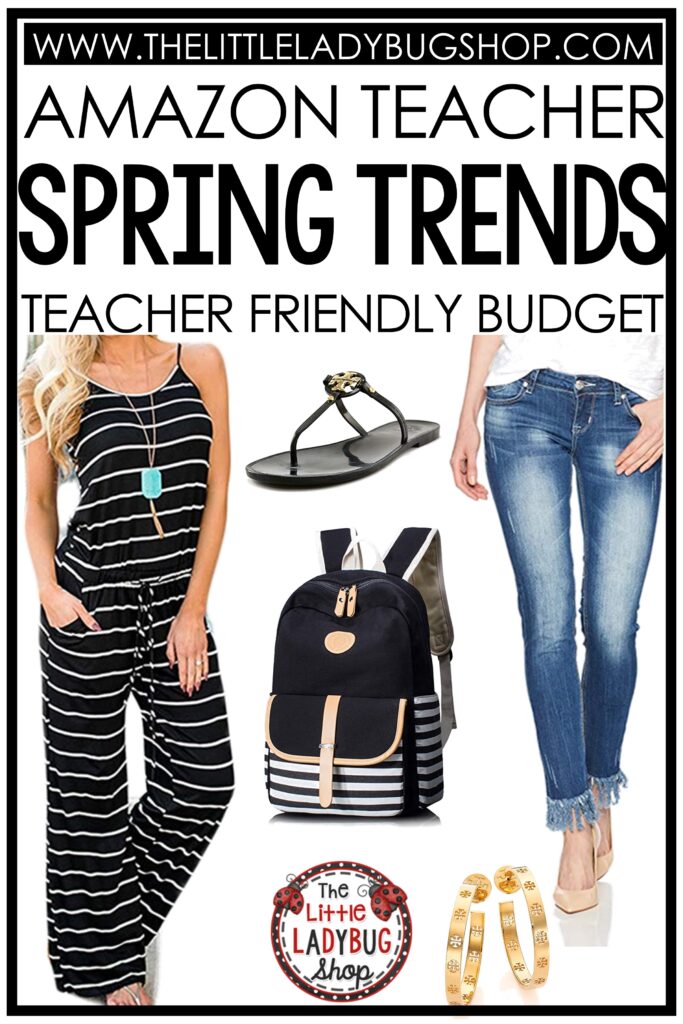 *Affiliate Links: "The Little Ladybug Shop is a participant in the Amazon Services LLC Associates Program, an affiliate advertising program designed to provide a means for sites to earn advertising fees by advertising and linking to Amazon." (source: Section 5)