Test Prep Tips and Ideas are essential skills for a teacher to know and understand. If your students are getting ready to take the state tests, you may be wondering what you can do to help them prepare. Luckily, there are a number of things you can do. Test prep is important for students of all ages and learning levels.
There is more that goes into test prep than just the material itself. For example, many students get nervous about tests or have a difficult time concentrating. Over the past 15 years, I have been in testing grade levels. It is sometimes a headache but I try to stay positive. I do know that bombarding students with practice tests is NOT fun for the teacher or the students. Therefore, as a teacher we want to focus on growing our students but not overwhelming them.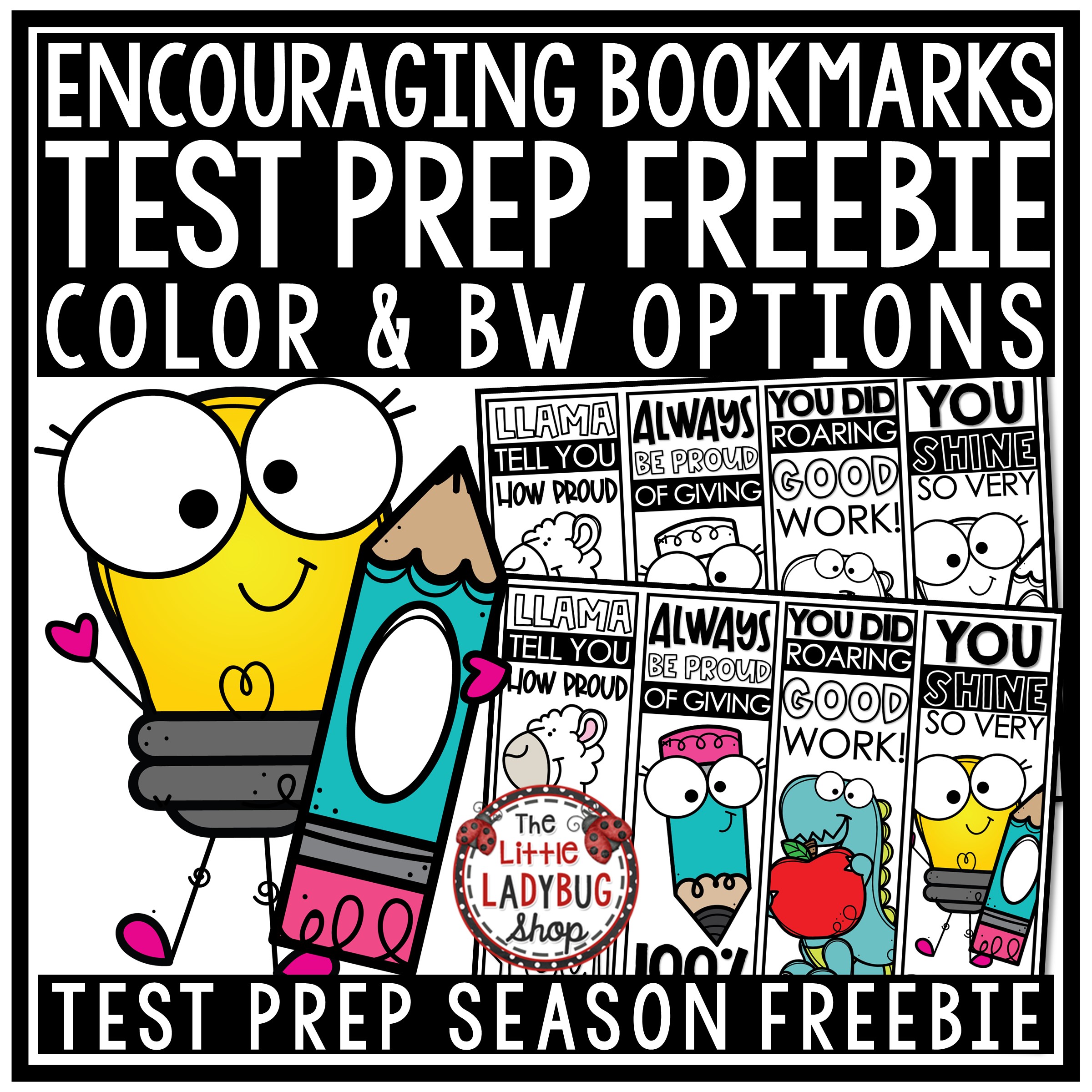 Here are some tips for prepping kids for state testing:
1.  Spend time doing daily reviews.
 Preparing for exams can be overwhelming, especially for children in younger grades. Rather than dumping all of the
practice tests
on them at once, it's important to spend time reviewing one area each day. Here are some tools that can help your students:
click here to preview
.
2. Focus on trouble areas.
Are you finding that more of your students are struggling with math? If so, you will want to focus on this a little bit more during your
test prep.
3.Teach kids test taking strategies.
Give them tips on what to do when they feel unsure of an answer, such as making their most educated guess and moving onto the next question. I developed some strategies that help my students. Seeing these displayed is often a simple reminder for them.
Click here to see these.
4.Focus on the positives.
Remind the students how far they have come this year. Have them write out all the things they are proud of knowing and learning. Get students to create motivational quotes to motivate each other. I use these
Growth Mindset Posters
and let them create their motivational posters, they enjoy this.
5. Ask for help from parents.
Let them know when you will be doing your state test preparation and ask them to make sure that their child is well-rested and eats a well-balanced breakfast. You will want to do the same thing during the week of state testing. Parents appreciate these tips.
Click below for a freebie I send home to parents
.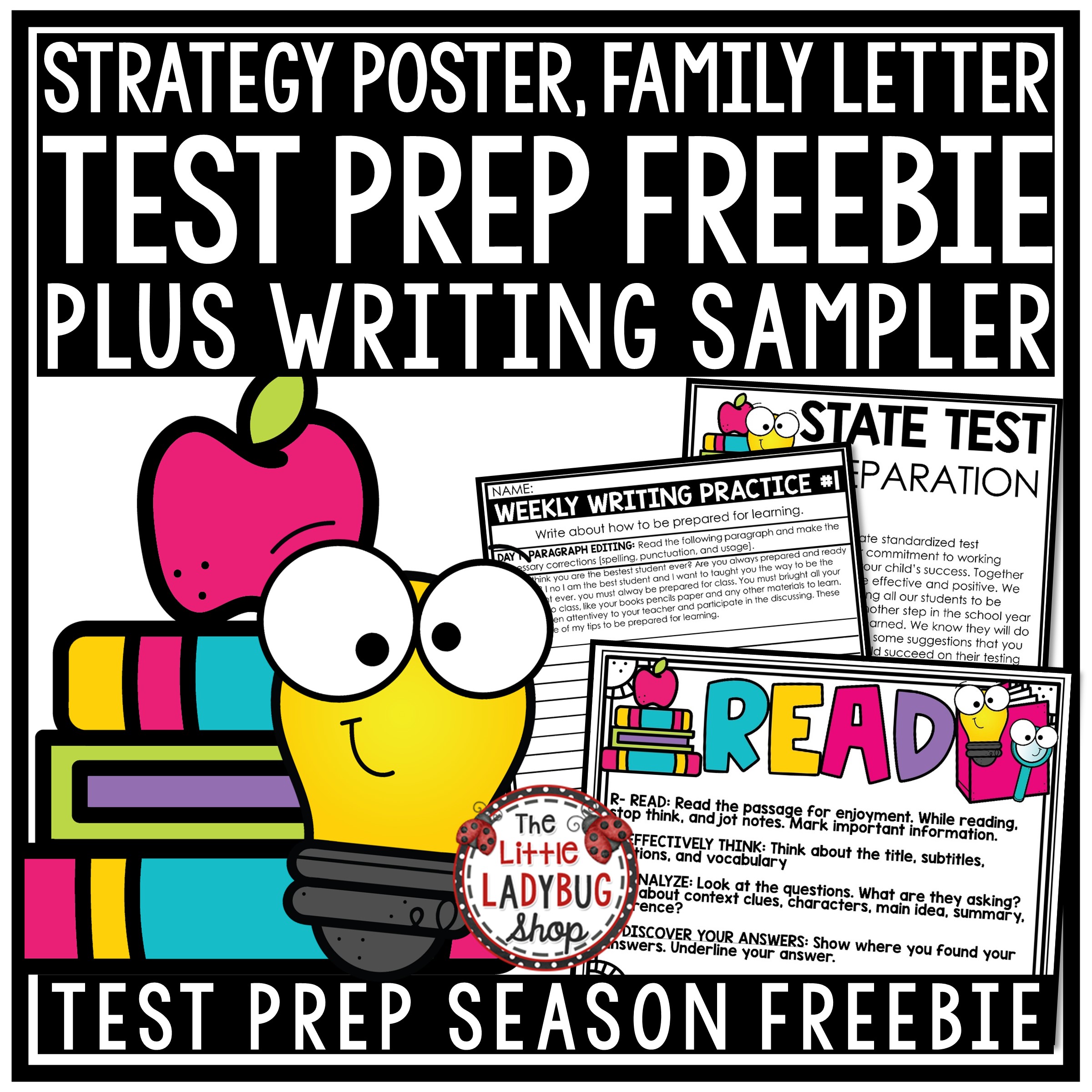 I have created resources that takes the pressure of everyday testing practice. Many of my activities are interactive activities that tests students on the same skills but in different ways. For example, I use higher level thinking skills to check for understanding of skills. You can check out a variety of resources I use for 
test prep
:
Test Prep Bundle:
Includes Test Stems Questions to use with any text. 2 sets of Mentor Reading Texts with higher level thinking questions, Reading Graphic Organizers.
Writing Test Prep Activities:
I have many resources to test and prep students for Writing Testing. Lots of prompts providing different practice guides.
Motivational Awards:
It is also important to motivate and encourage our students, so these are positive for testing prep season!
Here is a freebie I send home to parents just to remind parents of test taking information and helpful reminders.
[Note: If you are an exclusive subscriber – contact me for this exclusive as it will be available the month of March]
These are just some tips for prepping kids for
state testing
. They may not all work for every student and every situation but they should help you get a good foundation for test prep with your own students. Are there any tips you would add to our list?