It never fails. Each school year, I have a goal to get organized for the upcoming year. Once the kids enter the classroom, it's easy to get bogged down with assignments and paperwork. These classroom organization tips for teachers can help you stay focused and keep on track all year long!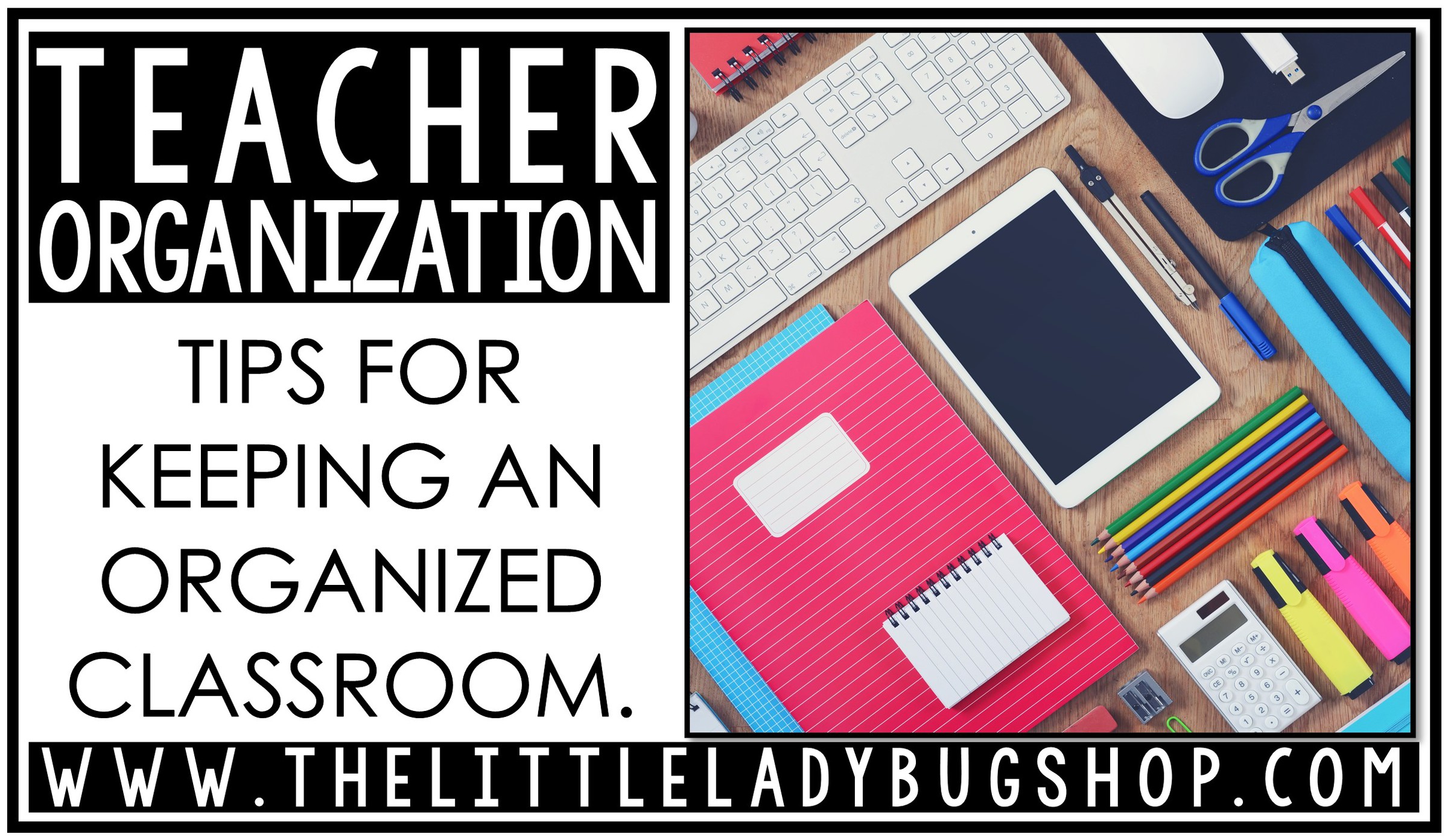 Classroom Organization Tip 1: Declutter and Digitize
You know those large, gray file cabinets in the corner of your room? Take a few hours and go through them. Are there assignments or files you haven't used in years? Then recycle them. This is also a great opportunity to scan files that you may use in upcoming weeks or months and go digital. If your students are 1:1 with technology, they can complete the assignments online or you may print them off as needed instead of keeping copies.
Classroom Organization Tip 2: Storage and Organize It
If you are like me you are always looking for the perfect storage solution. I even have storage for my storage. Here are a few of my favorite storage containers:
Classroom Organization Tip 3: Student Center
Have a designated place in your classroom for student supplies that they may take without asking. I shop discount back to school sales and stock up on pens and pencils. I'll fill up a basket or bin with a set amount of utensils before the school year begins, and I'll replenish each quarter as needed. Students know that they can take a pen or pencil (or add found pens or pencils) when they need one. Other supplies like scissors, lined paper, glue sticks, and Kleenex are all housed in a Student Center area.
Classroom Organization Tip 4: Absent Folder
When students are gone, make sure they know where to find any materials they need from their absence. A binder or folder in the front of the classroom is the perfect place to keep materials. Of course, students may need to check in with you for further instructions or lessons, but keeping everything in one place will save a step of interrupting class in order to get materials they missed.
Classroom Organization Tip 5: Tidy Areas
Start your students in the good habit of picking up their areas before each class and during transition times. It's very easy for students to leave clutter and paperwork behind if they aren't taught the expectation from the beginning. Making sure students have proper supplies like folders or expandables for classwork or homework and pencil boxes to contain their markers, pens, and pencils will help keep their items tidy and neat.
Keeping your classroom organized can be challenging, but decluttering, using technology, keeping absent materials in one place, and encouraging students to clean up will help start your school year as a well-managed, organized one. Try these classroom organization tips for teachers this fall!
Make sure to Pin and Save this Post for Future Reference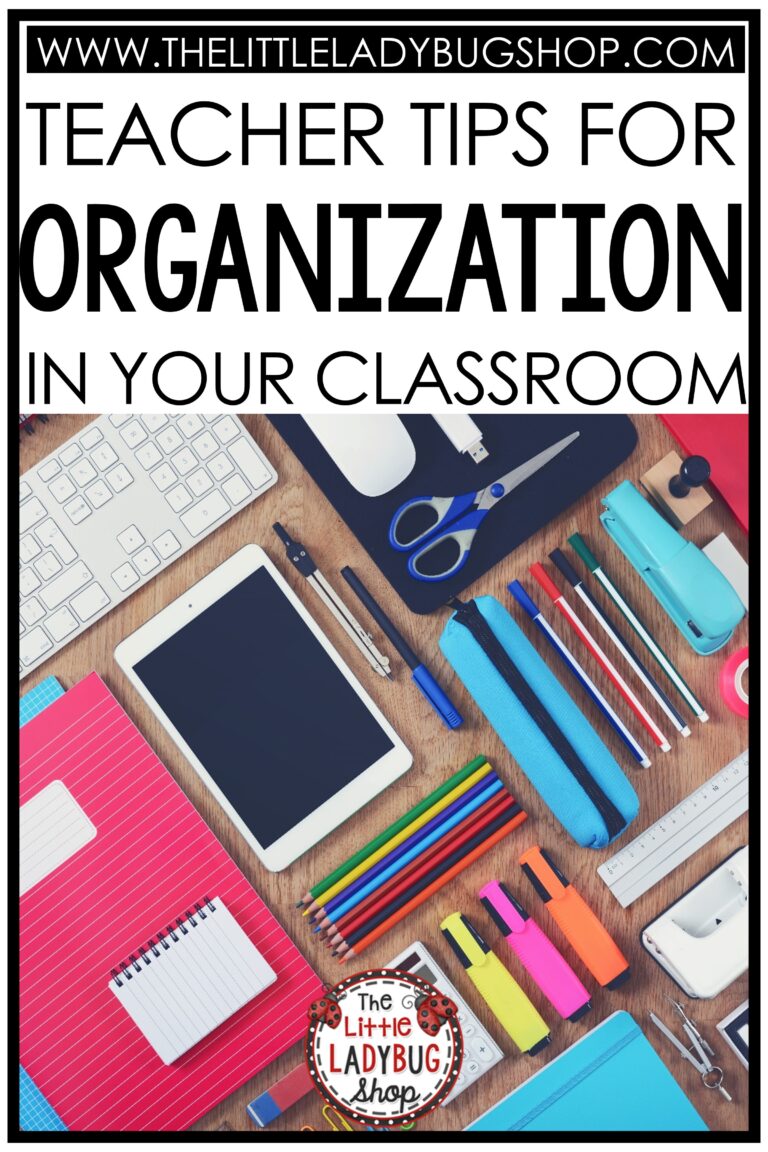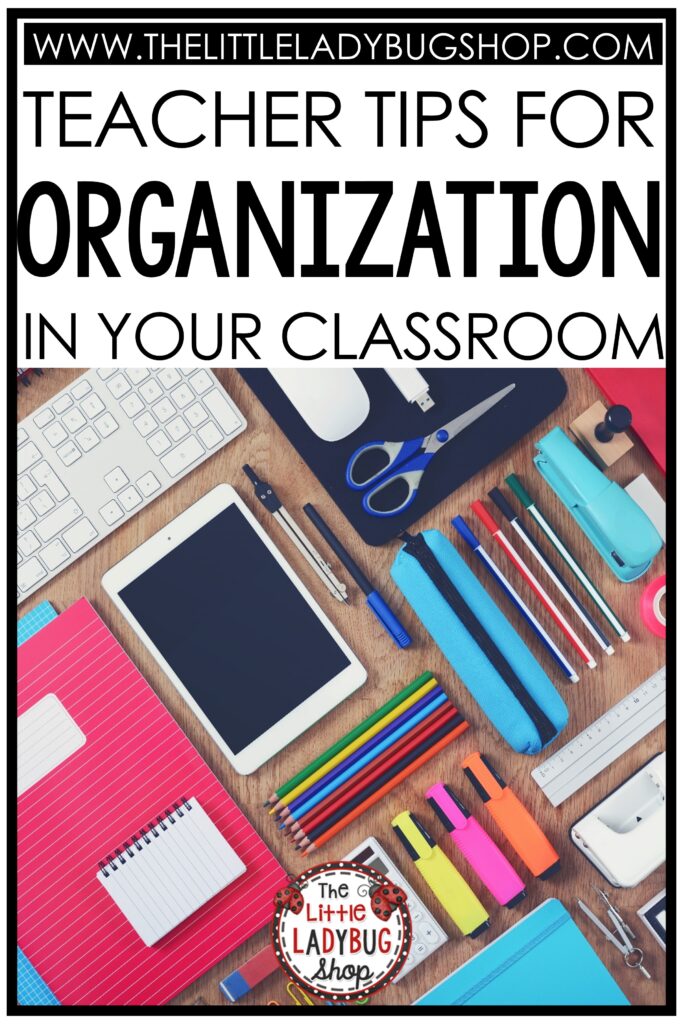 This post may contain affiliate links for your convenience. View our full disclosure policy here.
*Affiliate Links: "The Little Ladybug Shop is a participant in the Amazon Services LLC Associates Program, an affiliate advertising program designed to provide a means for sites to earn advertising fees by advertising and linking to Amazon." (source: Section 5)