Our classrooms are competing with online stimuli, social media (yes, even in elementary school), video games, and television when it comes to intriguing, inspiring lessons that hold our students' attention. Fortunately, you can succeed at strategies to increase students engagement by incorporating picture books, games, and making connections.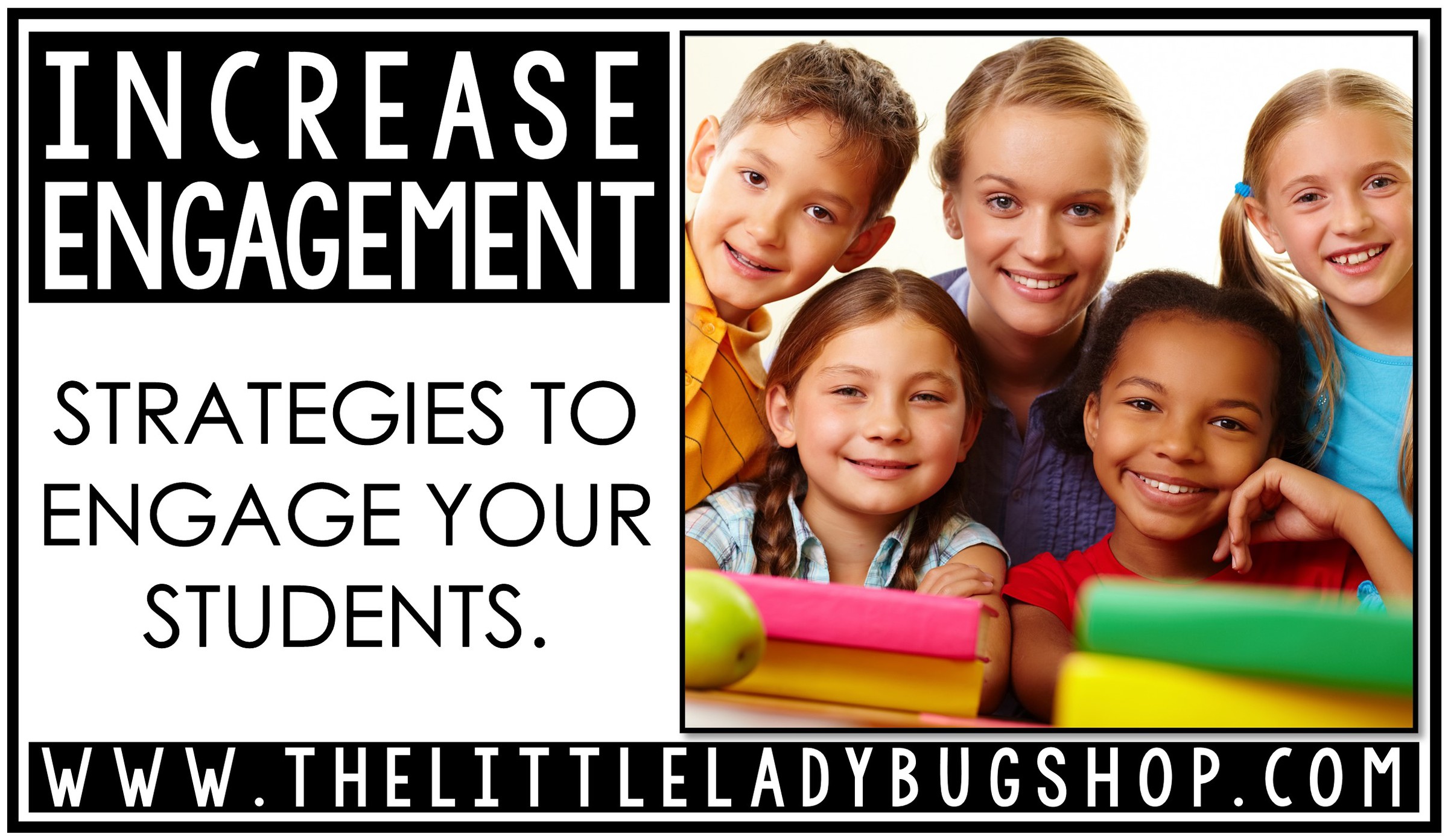 Strategies to Increase Student Engagement: Writing Through Picture Books and Mentor Texts
When it comes to teaching writing, I love to bring out the picture books!
I have a few favorites I always go back to! Lilly's attitude towards her new little brother makes Julius, the Baby of the World the perfect book to teach voice.
Jane Yolen, author of the popular How do Dinosaurs. . . series writes a compelling picture book called Owl Moon that allows teachers to introduce scene and setting a father and daughter explore the cold outdoors in search of a hooting bird.
My Rotten Redheaded Older Brother is a text that will help your your students incorporate emotion into their own writing as Patricia narrates her love-hate relationship with her older brother, Richard. Unlike chapter books, picture books allow text to be accessible to students at all reading levels and engage readers with gorgeous illustrations. I love using picture books to hook my students before learning or reviewing a writing concept!
Try out some ready-made mentor text activities that relate to these texts and more. Your students will be engaged when they learn about writing traits and reinforce grammar and convention skills with these fun activities.
Strategies to Increase Student Engagement: Starting an Escape Room in Your Classroom
Escape rooms are all the rage for adults, so classrooms have made it their own with Breakout EDU boxes. Students have a problem to solve, clues to follow, and boxes to unlock once they figure out the code (usually a number or letter lock on a box). Once the students "breakout", they'll have a prize related to the mystery. Some teachers have stickers, books, or even treats to reward the students when they solve the problem.
This is a fantastic way to introduce the mystery genre, and there are Breakout EDU boxes to go with any content area and text you can imagine. Digital breakouts are also available for individualized instruction, and you can also design your own Breakout. Talk about engaging your students!
Strategies to Increase Student Engagement: Activating Background Knowledge and Making Connections
Whenever I teach a new concept, I attach it to something my students already know. This hooks my students by helping them make connections! Of course, it helps them remember the new ideas, but it also allows them to share, engage, and feel confident in what they are learning.
When learning about different national holidays, I have my students activate their own background knowledge and discuss how they have celebrated certain holidays. Also, it's helpful to have them use a graphic organizer such as a KWL chart to show what they already know about a certain subject and anticipate questions about what they want to learn. Discussing how new knowledge relates to what they'll be learning helps my students stay attentive and want to learn more!
In our classrooms, it's easy to be the sage on the stage, controlling the content and focusing on lecture as a method of delivery. However, our students need us to guide them while still providing engaging content that will hold their attention in an age where we are competing with so many external stimuli. Using mentor texts, playing games, and making connections with help set to stage to engage learners.
Make sure to Pin and Save this Post for Future Reference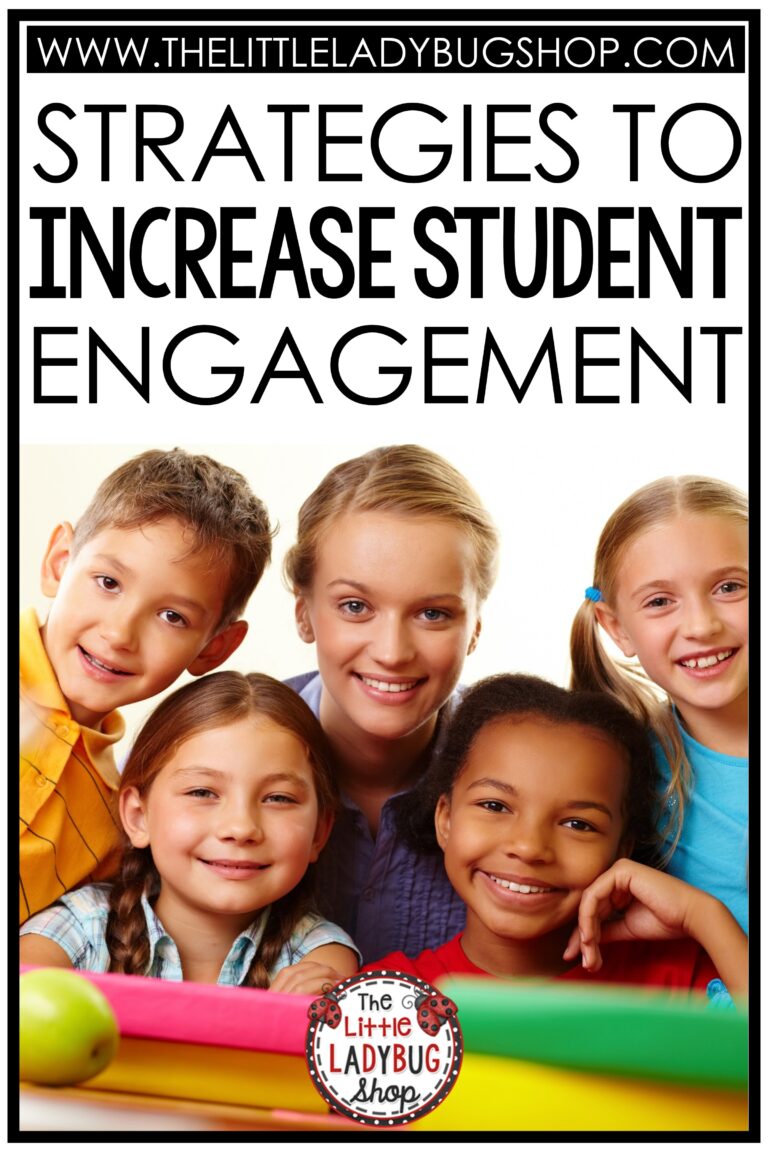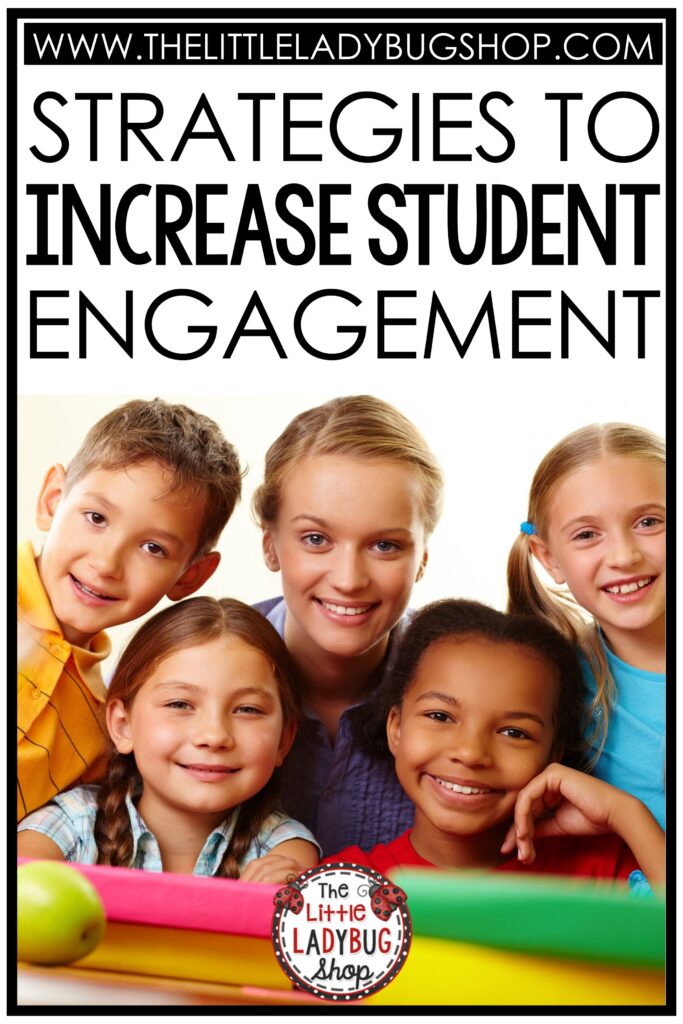 This post may contain affiliate links for your convenience. View our full disclosure policy here.