It's a classic conundrum. Children who don't enjoy reading often resist books because reading is hard for them. Because reading is so hard for them, it becomes more difficult to make reading enjoyable and accessible. Hesitant readers can become eager participants with some of these Strategies to Help Motivate Reluctant Readers in your classroom.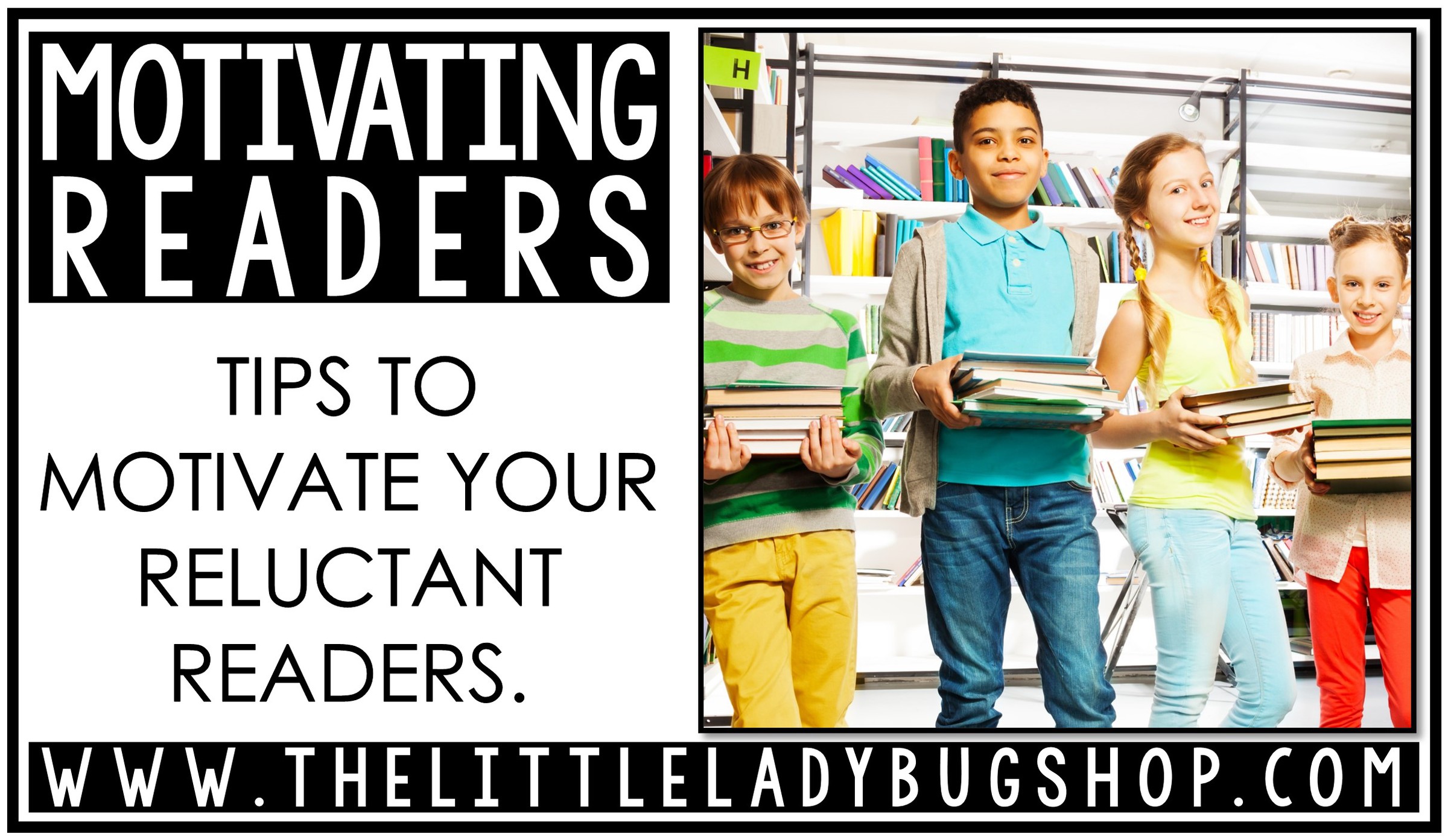 Start at their level or a little below.
Don't make the text too simple, but start by providing reading that is accessible to your reluctant reader. Give them something that they'll understand but is appropriate for their grade level. (You don't want to give your fifth grade student The Hungry Catepillar even if that is their reading level. Make sure the text appeals to their interests. Finding success in a simpler text is one way to make your reluctant reader more willing to keep picking up the book.
Reading Resources that Motivate Reluctant Readers
I love using resources that will inspire and motivate my students. Many times my students will tell future students about the fun reading projects and activities we would do in class. Stuff that is memorable will stay with kids! So I try to use and create meaningful and fun resources, here are a few my students absolutely love.
Book Clubs: using literature circles is one my favorite things and if you have never used book clubs you can read how to start them in your classroom >here<. I created a bundle with all the must haves for book clubs, from direction charts, reading stems to use during book talk discussions, accountability activities, games to use, flip books and other resources. Click here to see the bundle. Read about how to start your class Book Clubs Here.
Accountability Logs for Independent Reading: these logs are great for reluctant readers who need something to help them stay accountable. These logs are provided in both fiction and nonfiction and are daily and monthly. Teachers love using these logs because they are able to use for literacy centers, homework and so much more.  Click here to see the reading logs.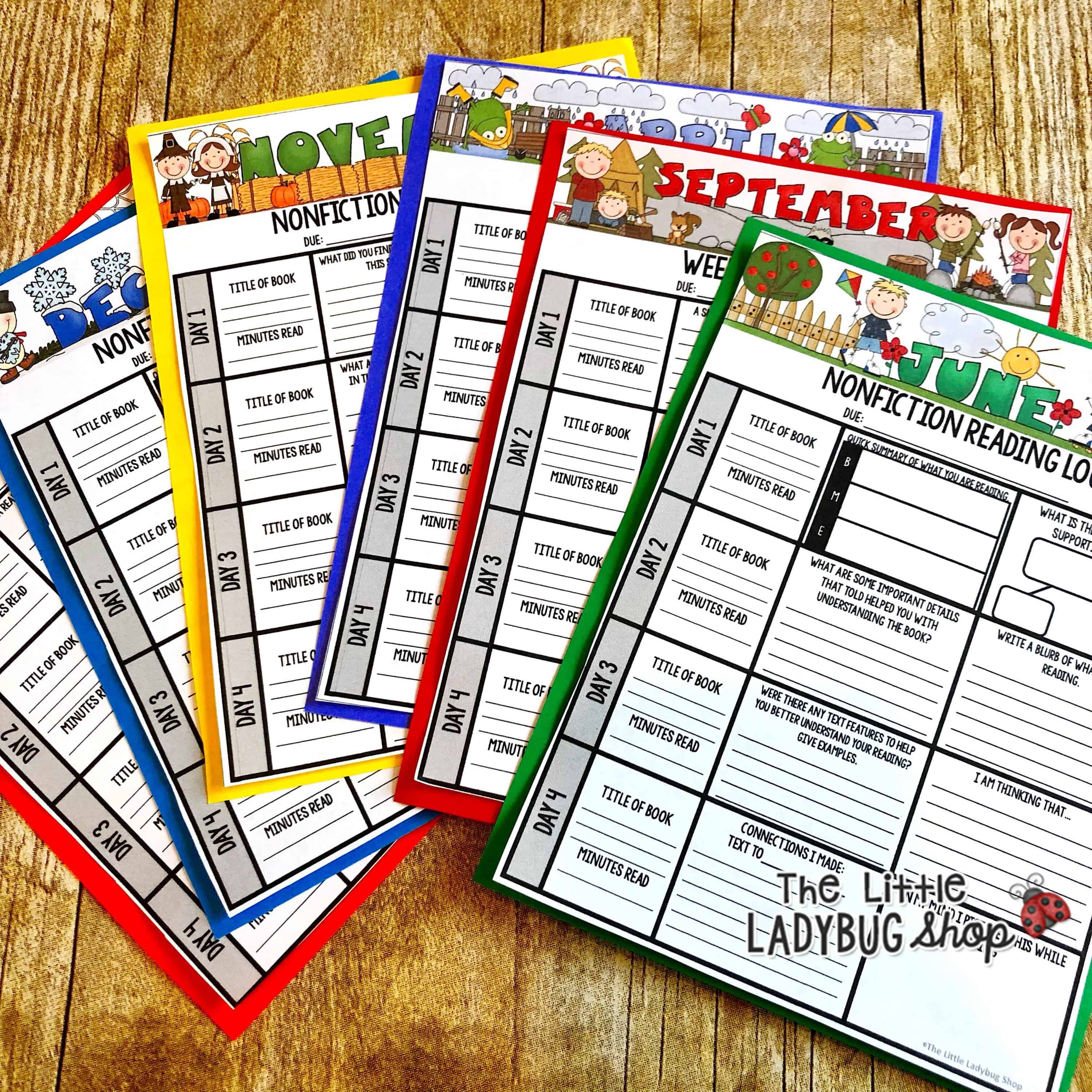 Slowly give them more challenging, high-interest texts.
It's absolutely OK if a struggling reader doesn't understand every word of Harry Potter and the Half-Blood Prince. The act of reading, engaging, and building vocabulary far outweigh the struggles with some of the content and context. Choice is so important when encouraging your students that struggle with reading to read more complicated texts.
Talk about what they're reading.
During free/silent reading time, walk around the room and engage with all your students. It's OK to interrupt the silence to ask them about the conflict in their book, their favorite character, or to make a prediction as to what might happen next. When students are asked to talk about their reading in front of the whole class, they may be nervous to open up because of their reading level or lack of reading experience. Talking with your students one-on-one frequently will increase their comfort level when it comes to sharing what they read.
Make reading all about choice.
Let your reluctant readers choose the content, length, and format of the texts they read for free reading. Comic books, magazines, online articles, and even YouTube captions are still reading. There will be required texts in class, but let free reading be just that, free choice.


There is hope for even the most unenthusiastic readers in your classroom. Engaging reluctant readers by giving them easy to understand text before building up to more challenging work, talking about the text, and involving choice will help your students find more joy in reading. These strategies to inspire reluctant readers take time, but with your help and commitment, they'll get there in no time.
Shop the Resources
Make sure to Pin and Save this Post for Future Reference


This post may contain affiliate links for your convenience. View our full disclosure policy here.