Growth mindset may seem like the latest catch phrase in education, but it's changing the way my students think about learning and their own self worth in the classroom. Teaching growth mindset to elementary students can help them change from a fixed mindset of "I can't" to a positive self confident "I can" attitude.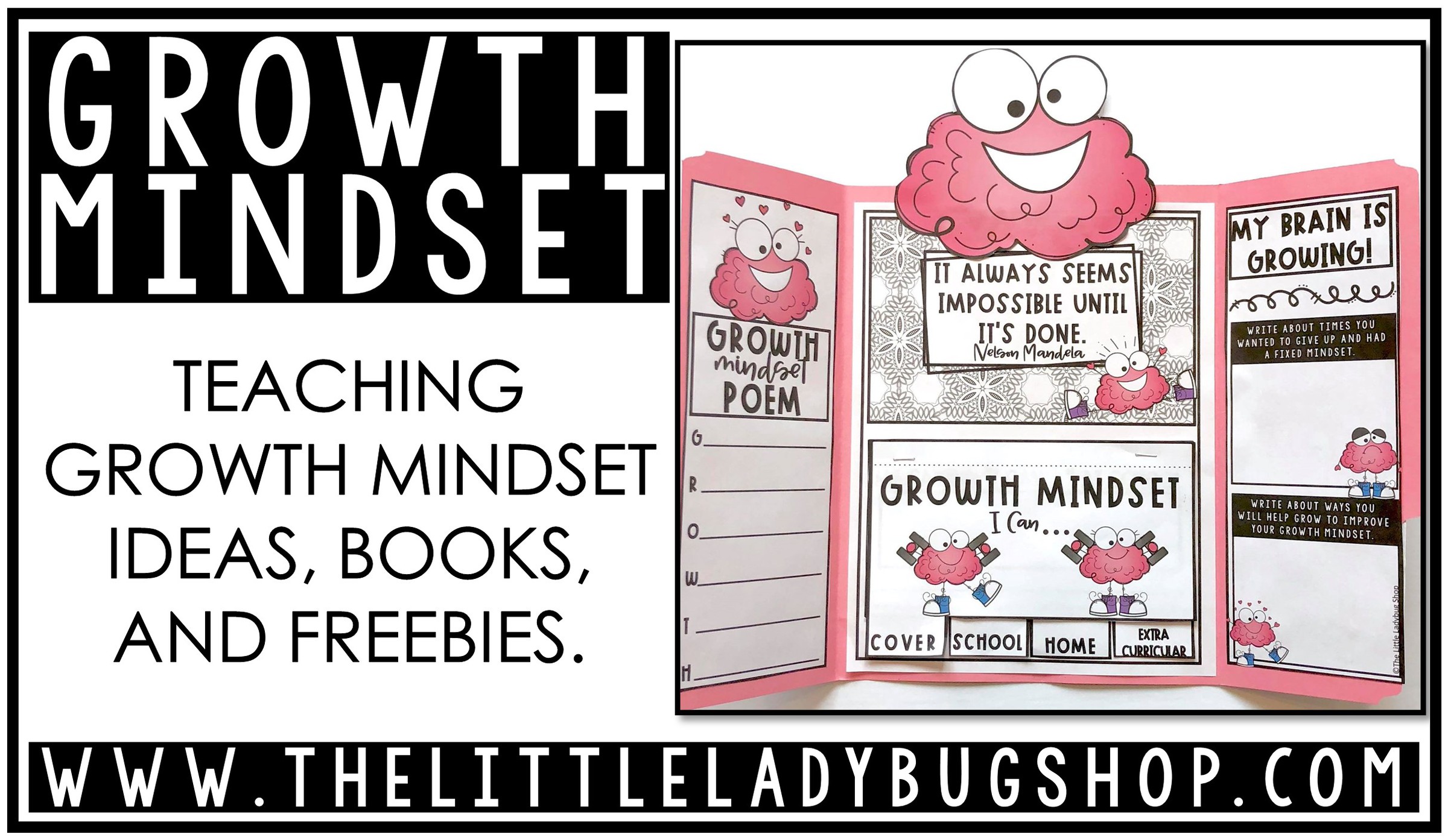 Positive Language
Teaching Growth mindset is a change in language. When a student is consistently struggling in a content area such as reading, they may say, "I am horrible at reading." This is a fixed mindset. By focusing on their weakness in reading, they've determined that they are just plain bad at reading skills and cannot get better. Growth mindset is when the student says, "Reading is difficult for me, but I know I can get better with practice."
This change in positive language starts with teachers. Use growth mindset when talking about your own skills and lessons you are modeling. "This lesson will really give us a chance to explore some challenging problems." OR "I thought this part was a bit tricky at first, but once I figured it out, it made a lot of sense!"
Put the positive language around your room. Make it a part of the culture with growth mindset posters.
Teaching Growth Mindset Resources
Over the years I have used books and other resources to teach growth mindset and I will share some of my favorites with you, plus in the subscriber library you can download a sampler of my favorite growth mindset bundle.
Favorite Growth Mindset Books
My Favorite Growth Mindset Resources
Focus on Progress
Standardized tests and progress monitoring scores can frustrate some children. They simply see a number below grade level or where they want to be. Don't talk about scores. Instead, focus on growth. A fourth grader reading at a first grade level in the fall and third grade level in the spring is not a failure. That is a substantial growth that should be celebrated just as much (if not more) than the student that's met standards from grade one!
Show the graphs and charts trending upward and tell your students how far they have come. Give them award certificate tags to show off and rejoice in their successes.
Mention Positive Behaviors for Growth Mindset
Positive Behavior Interventions and Growth Mindset go hand in hand. This behavior system focuses on teaching the students the behaviors that you would like them to model and defining them clearly in positive language. Rather than saying "Don't blurt your answers", say "Raise your hand." Instead of saying, "No running in the halls", say "Walk purposefully to your destination."
When students hear the positive behaviors, they tend to model them more efficiently then hearing the negative behavior first. Focusing on the desired outcome is one big part of growth mindset to teach our elementary students.
Teaching growth mindset to elementary students will help them feel more confident in their learning, their progress, and exhibit proper, positive behaviors. Focusing on the good in our students will also help us build positivity in our own day-to-day teaching lives.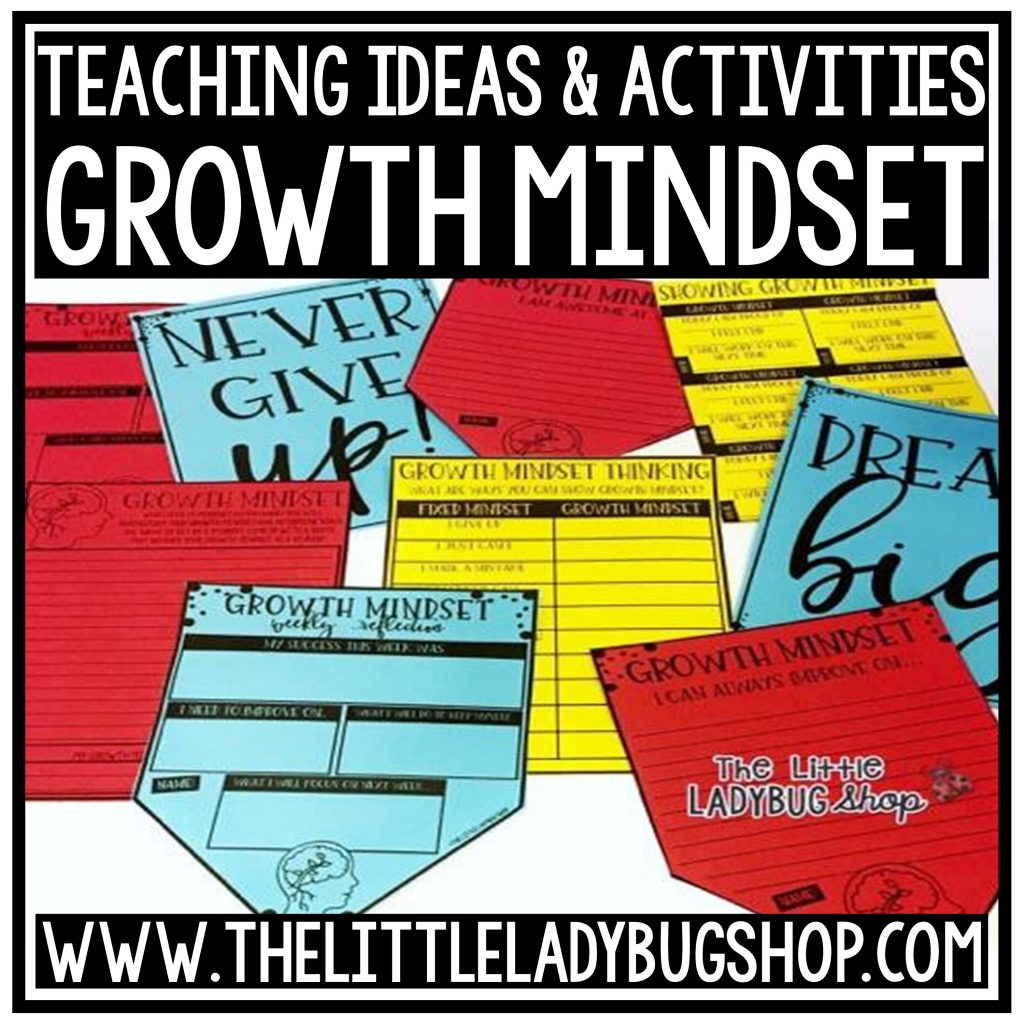 Make sure to Pin and Save this Post for Future Reference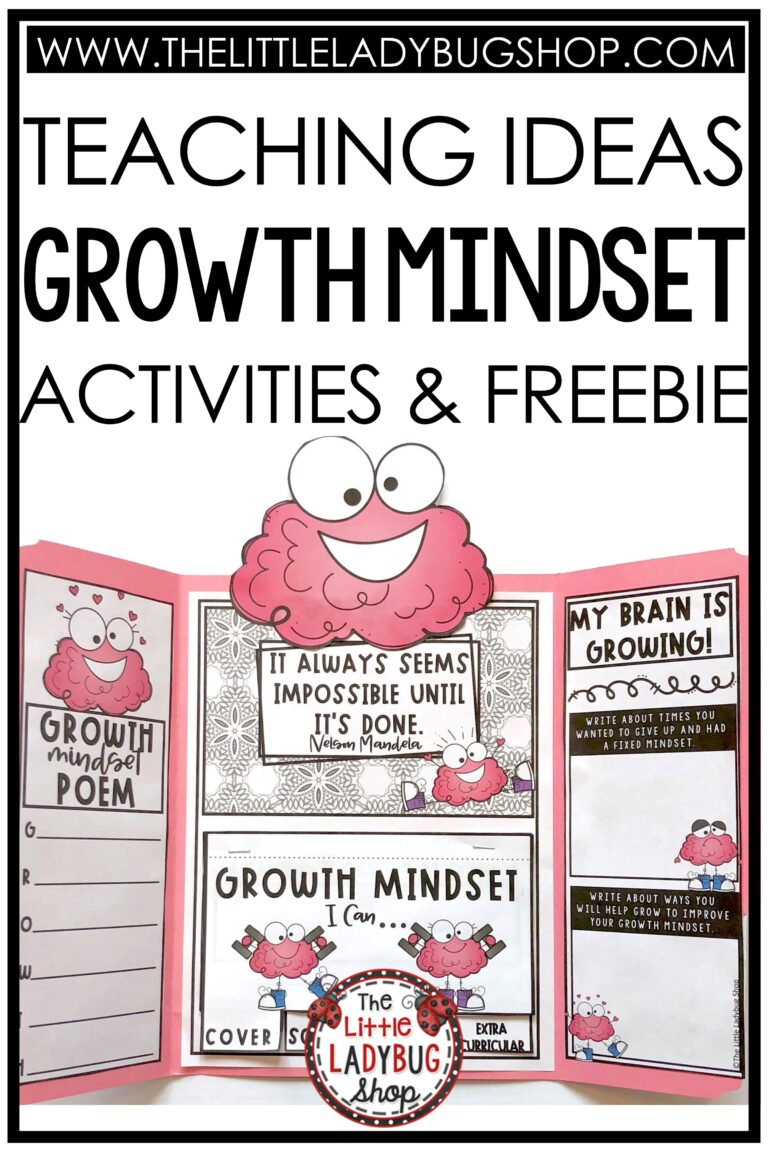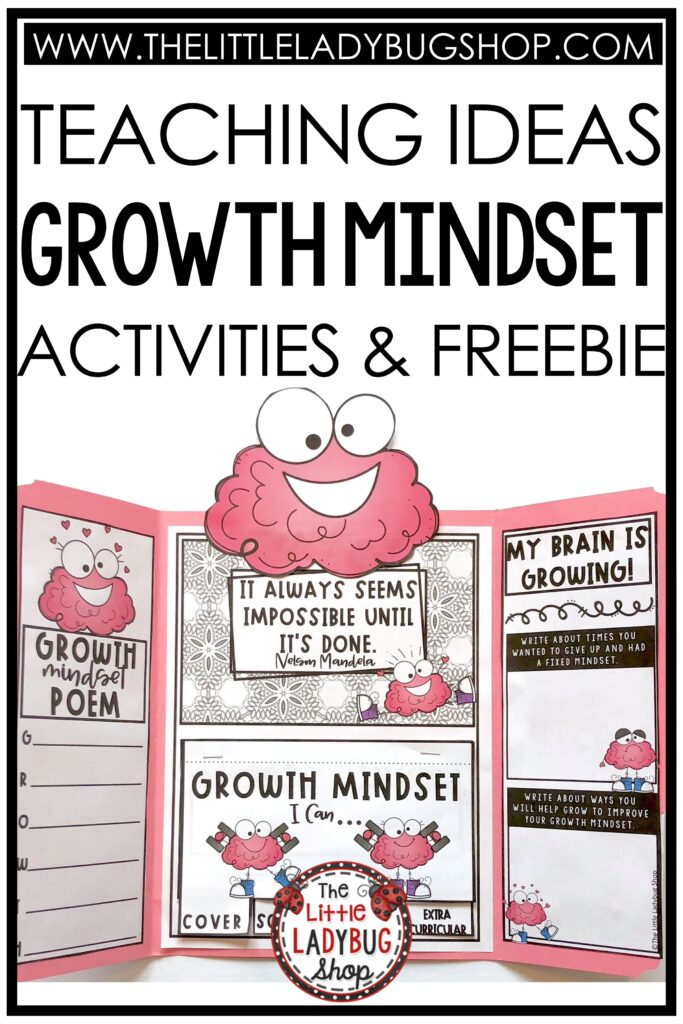 This post may contain affiliate links for your convenience. View our full disclosure policy here.
*Affiliate Links: "The Little Ladybug Shop is a participant in the Amazon Services LLC Associates Program, an affiliate advertising program designed to provide a means for sites to earn advertising fees by advertising and linking to Amazon." (source: Section 5)