This time of the year I love incorporating engaging resources that bring meaning to children. One of my favorite holiday books to use this time of the year is the Polar Express. This book is wonderful to read to students of all ages and is perfect to read every year.
My own children have grew up with this book and love the meaning behind it.
The book
by Chris Van Allsburg brings a joyous meaning to Christmas. The theme of the book is faith and believing.
The conductor of the train says, "Seeing is believing, but sometimes the most real things in the world are the things we can't see."
And Santa Claus says to the children, "This bell is a wonderful symbol of the spirit of Christmas, as am I. Just remember, the true spirit of Christmas lies in your heart."
Grab your Free Quote Posters Here:
Many celebrate a week during the month of December called "Polar Express Week." Some fun ideas and activities that you can do if you plan on celebrating with your class or students:
Read the book
Watch the movie
Drink hot cocoa
Pretend to board a train where they get magical tickets like these ones available here!
Creating a bell with tag for students to place on Christmas tree.
And so much more!
I've also created activities that partner wonderfully with the book. Students love this book so much that these activities are not only engaging but perfect keepsakes for the season!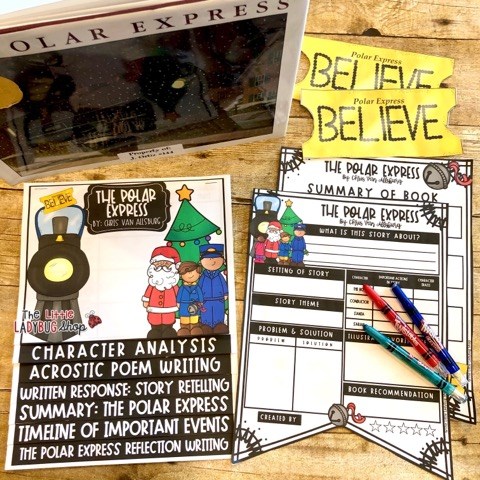 You can grab your copy of this timeless treasure book here-
 The Polar Express Book.
The book is a wonderful book for teaching and focusing on character traits, theme, and setting. This book. As always I love celebrating holiday books that engage and bring joy to children. What are some of your favorite holiday books? I'd love to hear from you in the comments!
Make sure to Pin and Save this Post for Future Reference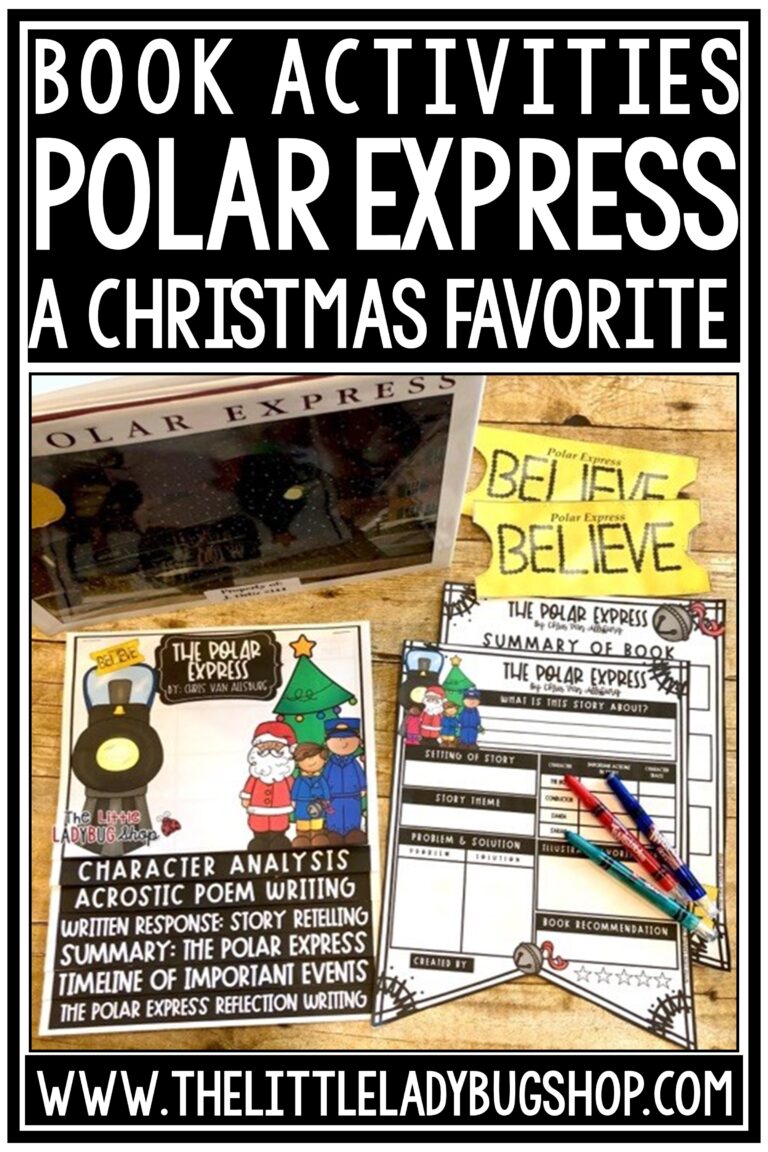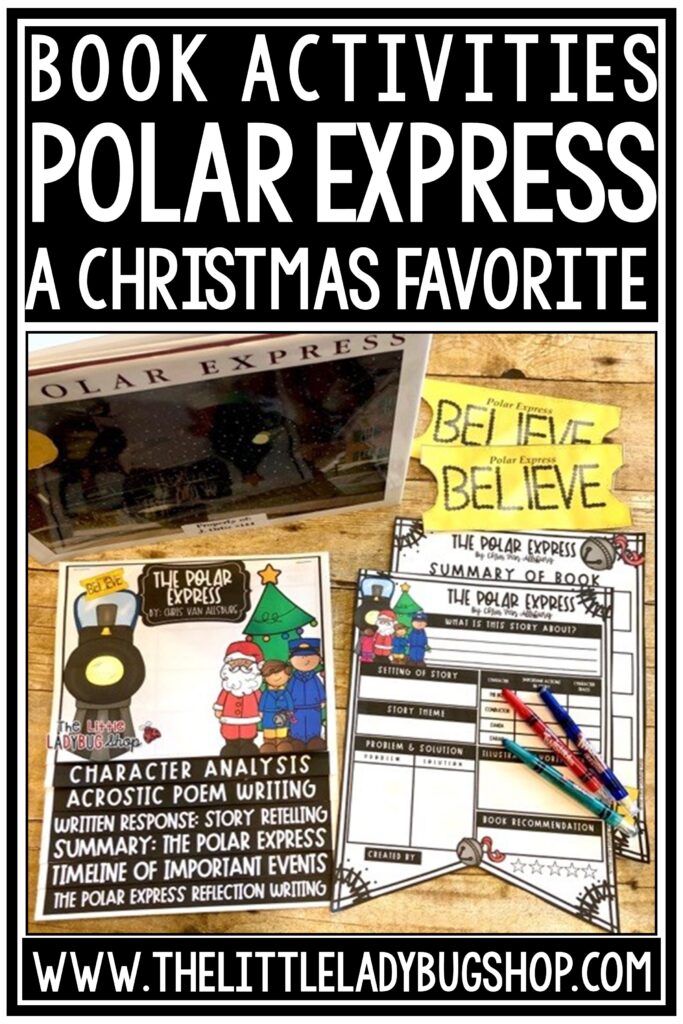 This post may contain affiliate links for your convenience. View our full disclosure policy here.
*Affiliate Links: "The Little Ladybug Shop is a participant in the Amazon Services LLC Associates Program, an affiliate advertising program designed to provide a means for sites to earn advertising fees by advertising and linking to Amazon." (source: Section 5)