Dressing for comfort while remaining in #teacherstyle can be a challenge for a busy teacher like yourself. Fortunately, current teacher fashion trends make it easy for you to update your professional wardrobe. My favorite thing is to shop online and to save on a budget, I love saving all my favorite trends in my Amazon Shop for future reference. Make sure to follow my Teacher Fashion Shop for all the latest styles and trends!

This post may contain affiliate links for your convenience. View our full disclosure policy here.

Here are my top Teacher Fashion Trends
Many of these items have been added to my Amazon Teacher Fashion Shop or you can shop teacher tees in my Etsy Shop! I will be creating a spring and everyday post, too to help save us some shopping time! Also, make sure to follow me on Social Media so you can spot me wearing some of these #teacherstyles!
Dress up your leggings, easy flow dresses, and cute tops
Leggings used to be just what you wore at home to lounge or relax. Not anymore! These casual yet stylish pants are perfect for work. Stay comfortable with colored cotton pull-on jeggings. These leggings are dressy enough for business casual days and are available in every color of the rainbow to jazz up your wardrobe.
Embrace the elbow patch.
Elbow patches aren't just for gray-haired college professors. These endearing elbow patch tunics are not the patched jackets of old. They can be worn with jeans (on those special days), but are also perfect for dress up days. You'll love it so much that you'll want one in navy, gray, and white!
You'll also adore the elbow patch cardigan. Wear an attractive top underneath to dress in lovely layers!
It's all about the shoes.
You can certainly wear some charming boots or super sweet flats, but some of the best modern shoes are designed with teachers in mind. Try out some customized, personalized pencil shoes. Add your name to these bright yellow canvas shoes that look just like a No.2 pencil! Your kids will love them as much as you do! Fall in love with mary janes with cool composition book or notebook designs. These are a hit in any English department. These in vogue kicks will impress your kids and keep your toes toasty and comfortable in the classroom!
Organize and stand out with a teacher tote.
One fashion trend you won't want to miss is having a well-designed teacher bag. You'll need something that will go from home to school without fail. The perfect teacher backpack tote needs multiple pockets to store everything from pens and pencils to planners, perhaps even your laptop or tablet. Patterns are also important. Snag a bag with a in-style pattern for in and outside of the classroom like chevron, or carry a teacher-themed tote you're sure to love!
Don't forget to accessorize!
Teaching is a stressful job, so wearing a piece of jewelry that brings you peace is a winning combination of calm and fashion! Try a diffuser necklace with interchangeable color pads to match your chosen outfits while you add your favorite essential oils. Breathtaking silver cuff bracelets go with everything! You certainly will not be disappointed with the multiple styles available. Looking for some teacher-themed jewelry? Kendra Scott Earrings and infinity teacher bracelets top every teacher's wish list!
Try some teacher tees.
Teachers love their jobs, and nothing shows that more than wearing your teacher pride with a teacher tee. My favorite are the "taco" tees! Let's taco 'bout how awesome being a teacher is!
Update your teacher wardrobe with these teacher fashion trends. Try some business casual clothes, and add to your favorite teacher gear with fun tees and shoes. You'll love these hip trends for teachers!
Make sure to Pin and Save this Post for Future Reference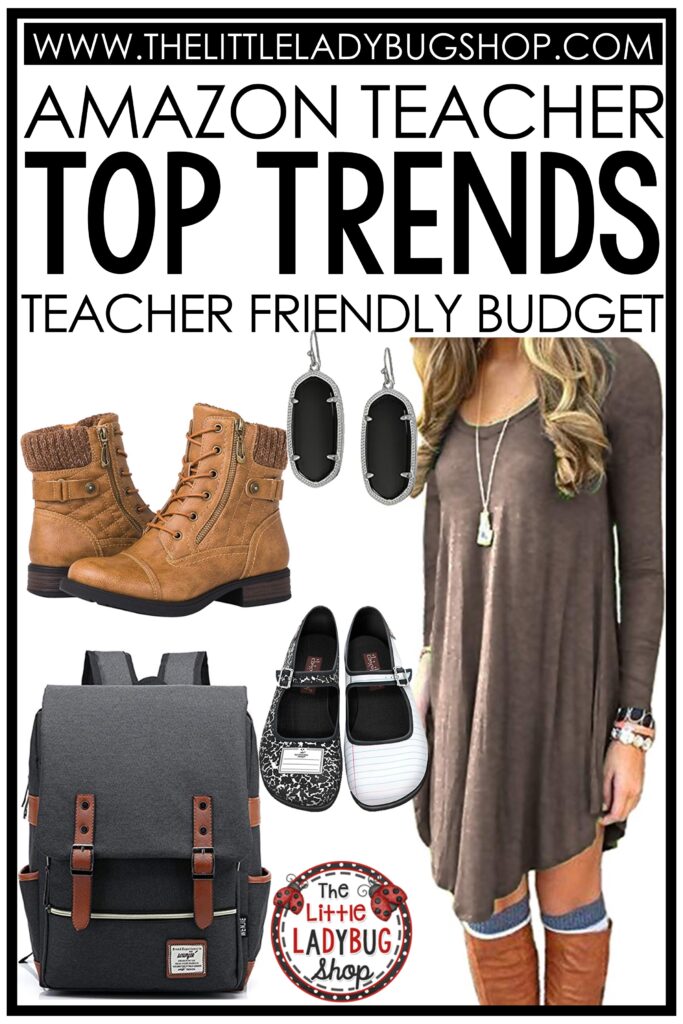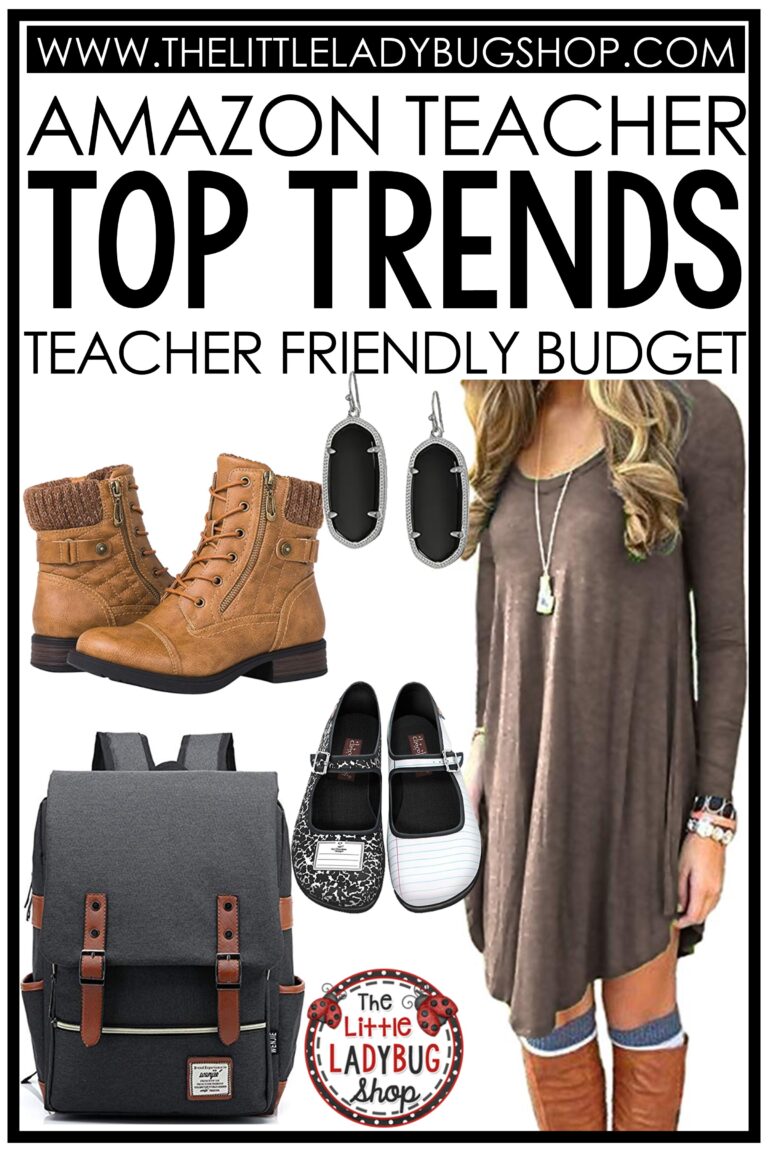 *Affiliate Links: "The Little Ladybug Shop is a participant in the Amazon Services LLC Associates Program, an affiliate advertising program designed to provide a means for sites to earn advertising fees by advertising and linking to Amazon." (source: Section 5)