Do you teach research and writing biographies in your classroom? I love sharing some of my favorite biographies that are perfect for kids in upper elementary. These biographies are perfect to teach research and informational writing. I love using high interest biographies and autobiographies with my students. Letting them explore figures from past to present in books that use text features and high quality writing will help them become excellent elementary student researchers.


Some of the projects and activities I use for writing biographies include:
Research Teach-Go Pennants: I have found these research pennants to not only be perfect for researching Influential Women, Black History Heroes, U.S. Presidents, Famous Texans and so much more! The provide templates to help students organize their thoughts and ideas. Teachers love displaying the pennants on their bulletin boards. Click here to see them all: Research Pennants. 
Biography Writing Unit: I love this unit because it covers all the basis for biography writing- anchor charts for classroom and student notebooks, planning biography writing, and researching components.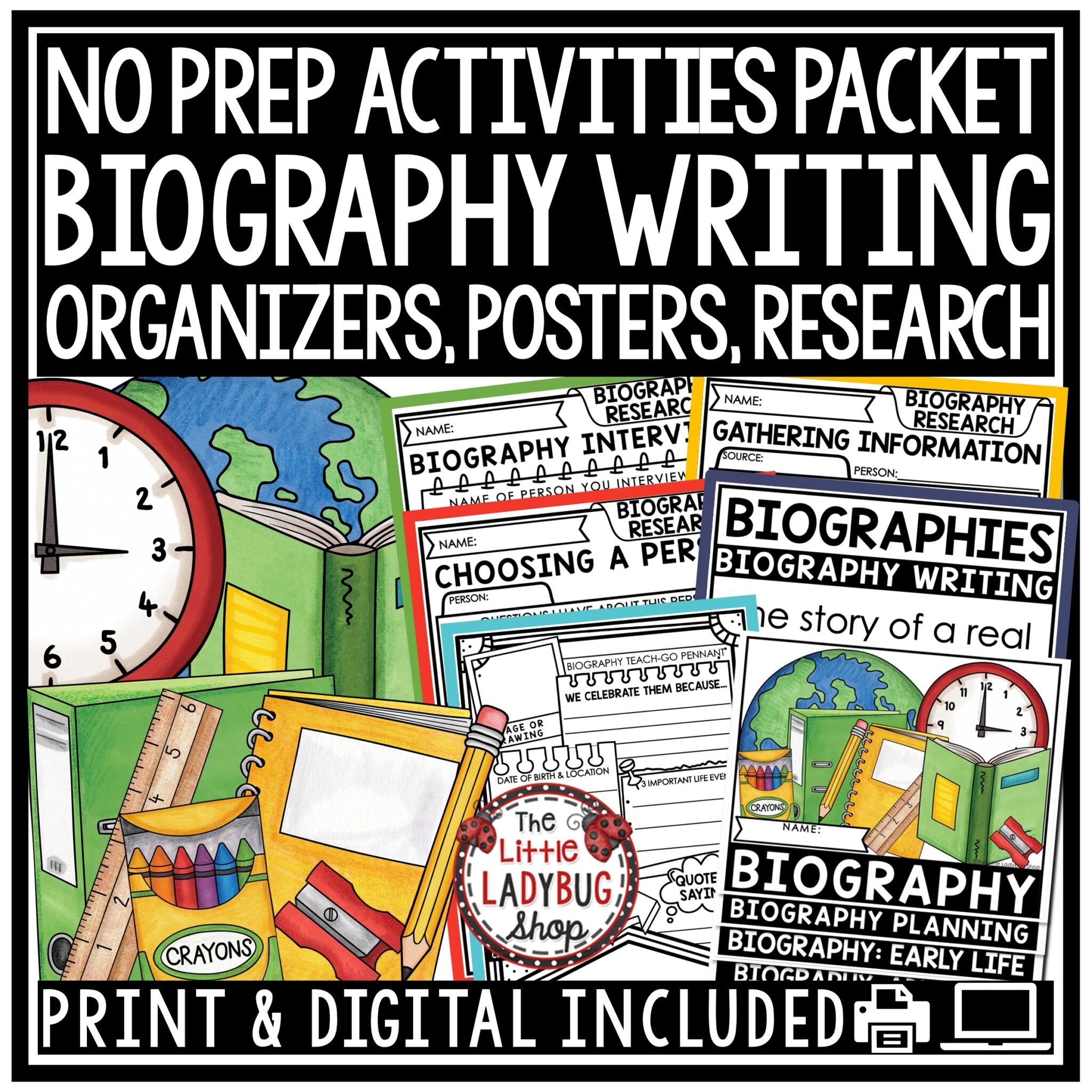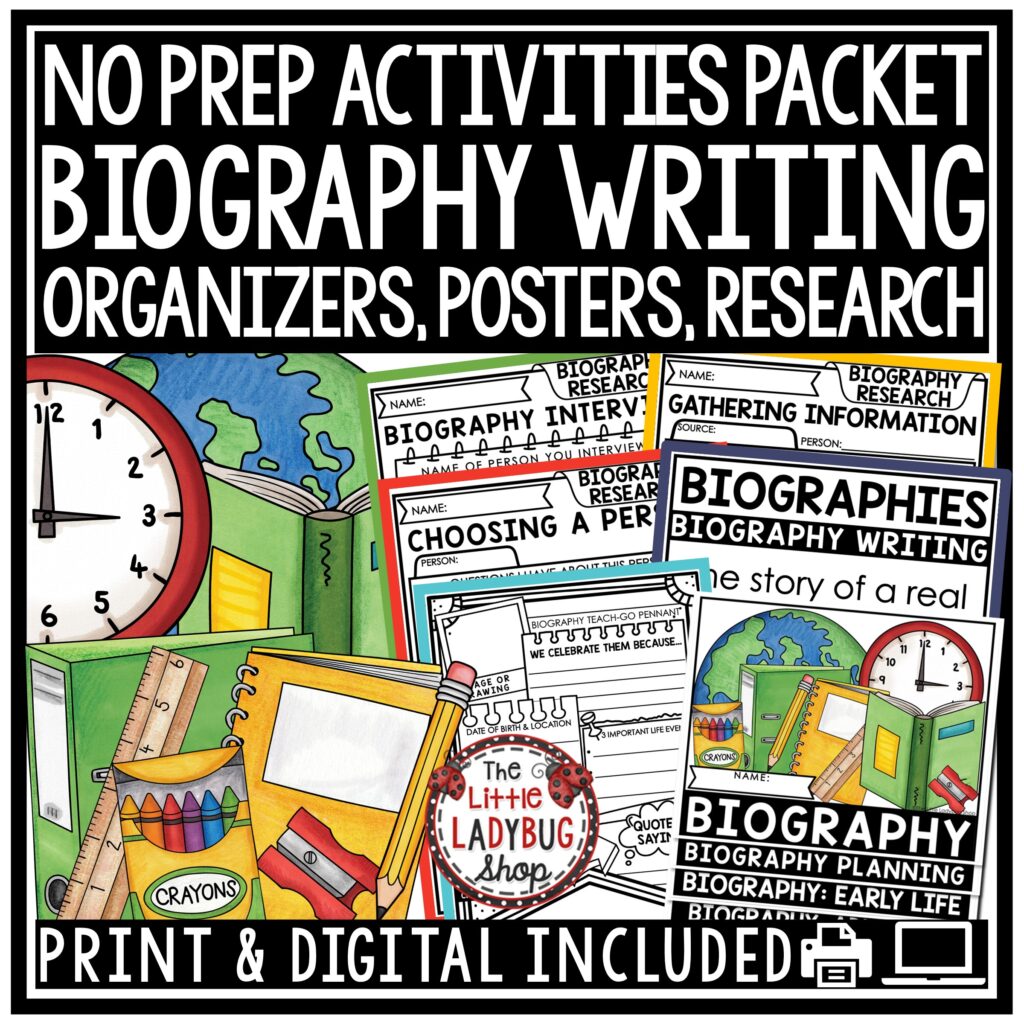 Here are a few of my favorite biographies for upper elementary.
This 105 page biography details the life of Harry Potter author J.K. Rowling from childhood to successful author in adulthood. Rowling's story teaches students that perseverance truly pays off as the author faced writing rejection well into adulthood. Since her initial rejection, Rowling has become a household name with her popular series of books, movies, and merchandise.
The story of Malala Yousafzai has inspired young and old. Malala became a target of the Taliban in Pakistan and was nearly murdered for attending school. She has been an outspoken activist around the world for girls and education. For gifted readers, try the young reader's edition of her autobiography meant for grade 6 and up.
During Black History month, my students complete a research project on important people who shaped African American rights and influenced history. This project, however, can be completed all year-round. One powerful African American Civil Rights leader was Rosa Parks. She is well-known for refusing to give up her seat to a white person on a public bus. Parks' story is told in her own words in this autobiography, complete with primary source photographs.
The U.S. Presidents Research Project is one of my students' favorites. Learning about our country's leaders helps them understand where we came from and where we are headed. One of the most iconic presidents, Abraham Lincoln, is showcased in this paperback biography that contains photographs, timelines, and other high interest text features.
One of our favorite biography series to use with research curriculum and science class is the Giants of Science series. This biography focuses on fascinating genius, Albert Einstein, his experiments, ideas, and hair. Vocabulary is challenging but accessible for upper elementary students. Your students will love reading how Einstein struggled in school and succeeded despite his issues in traditional school. Many students will relate and be inspired to keep pursuing their dreams.
These five favorite biographies for upper elementary will have your students reading and researching. Put these on your shelf, or explore these additional favorites!
Make sure to Pin and Save this Post for Future Reference

This post may contain affiliate links for your convenience. View our full disclosure policy here.