Do you notice many of your students do not have a strong foundation of word choice, and vocabulary? Let's set the stage… you notice your fourth-grade student is struggling with reading and reading comprehension. She is able to read the words and sound them out, but for some reason, she really doesn't like reading. One reason many students don't enjoy reading is that they have small vocabularies.
Could it be that your student is struggling for this reason?
Absolutely! Students come to your classrooms with very different vocabulary abilities. So, what can we do to help? Let's find out!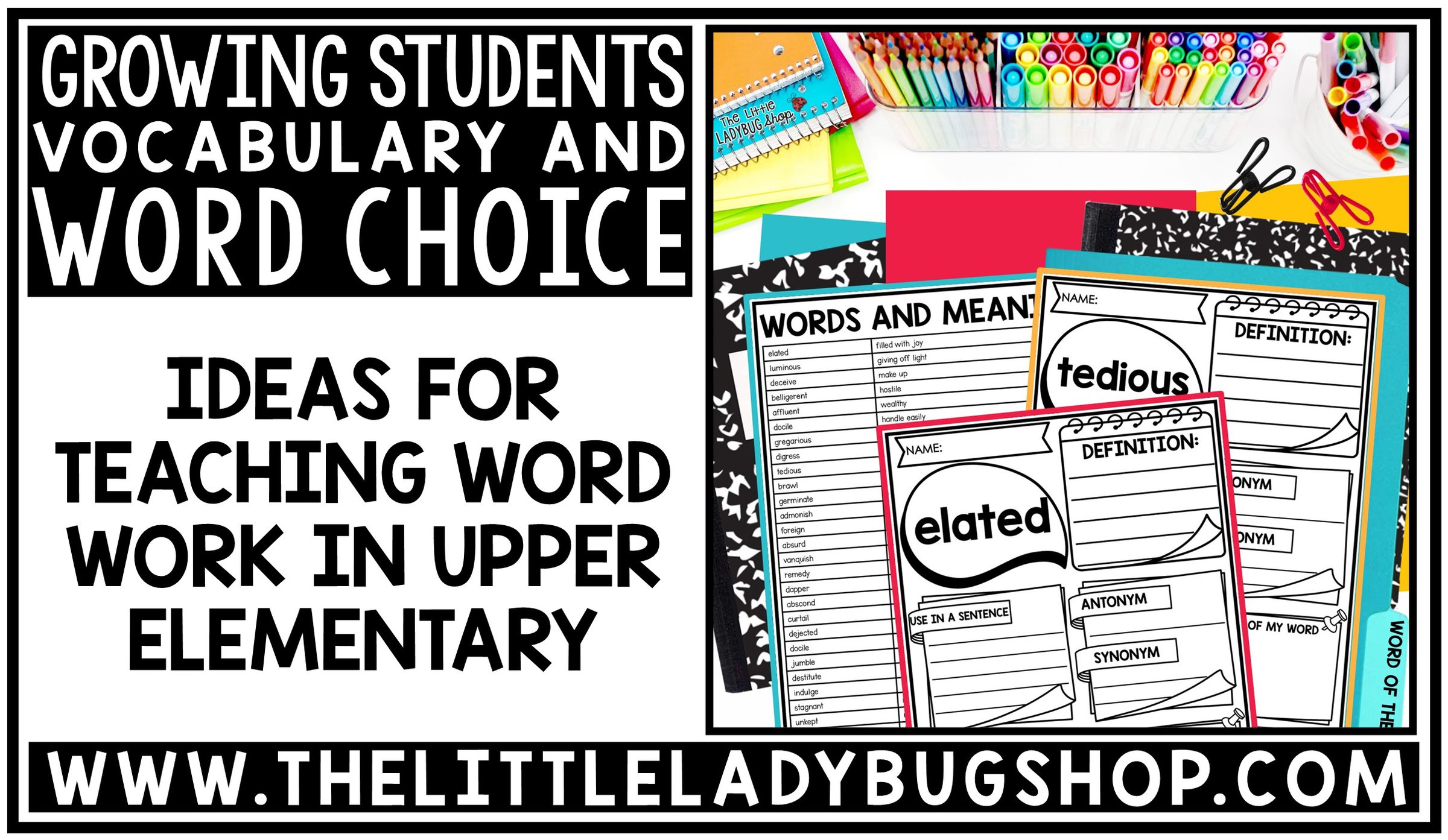 Background on Student Vocabulary Skills
At home, students hear and acquire different vocabularies. In fact, studies have shown that in the first four years of life, children who have professional parents hear up to 45 million words. However, children with parents on welfare only hear 11 million words. Children of working-class parents hear 26 million words.
Then, during each year of school, children typically learn 3,000 words each year. However, this isn't true for all children. Children who read on grade level usually continue acquiring more vocabulary as they read. However, students who already have small vocabularies often find reading difficult and frustrating. Thus, they read less, acquire less vocabulary, and the cycle continues.
Breaking the Cycle: Teaching Vocabulary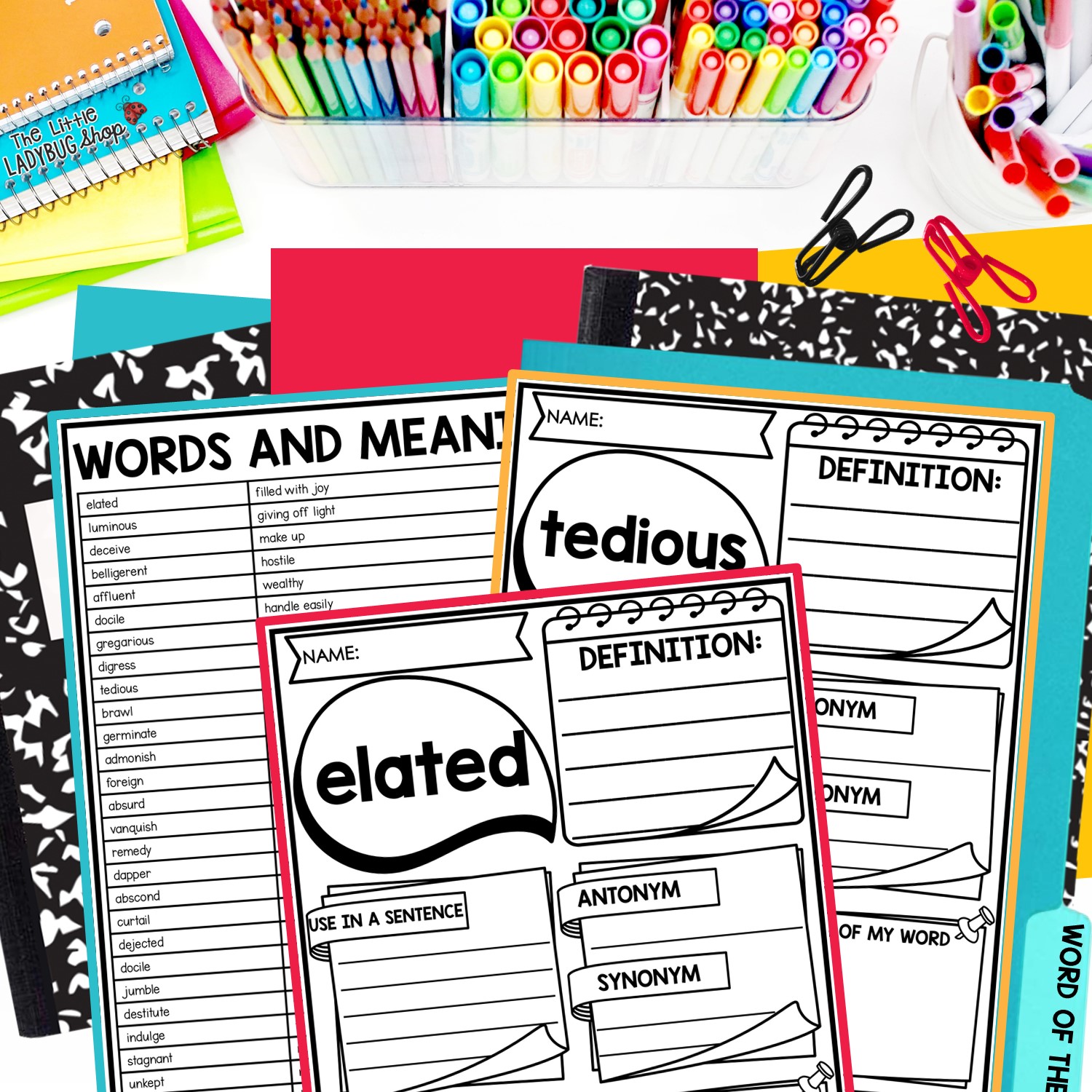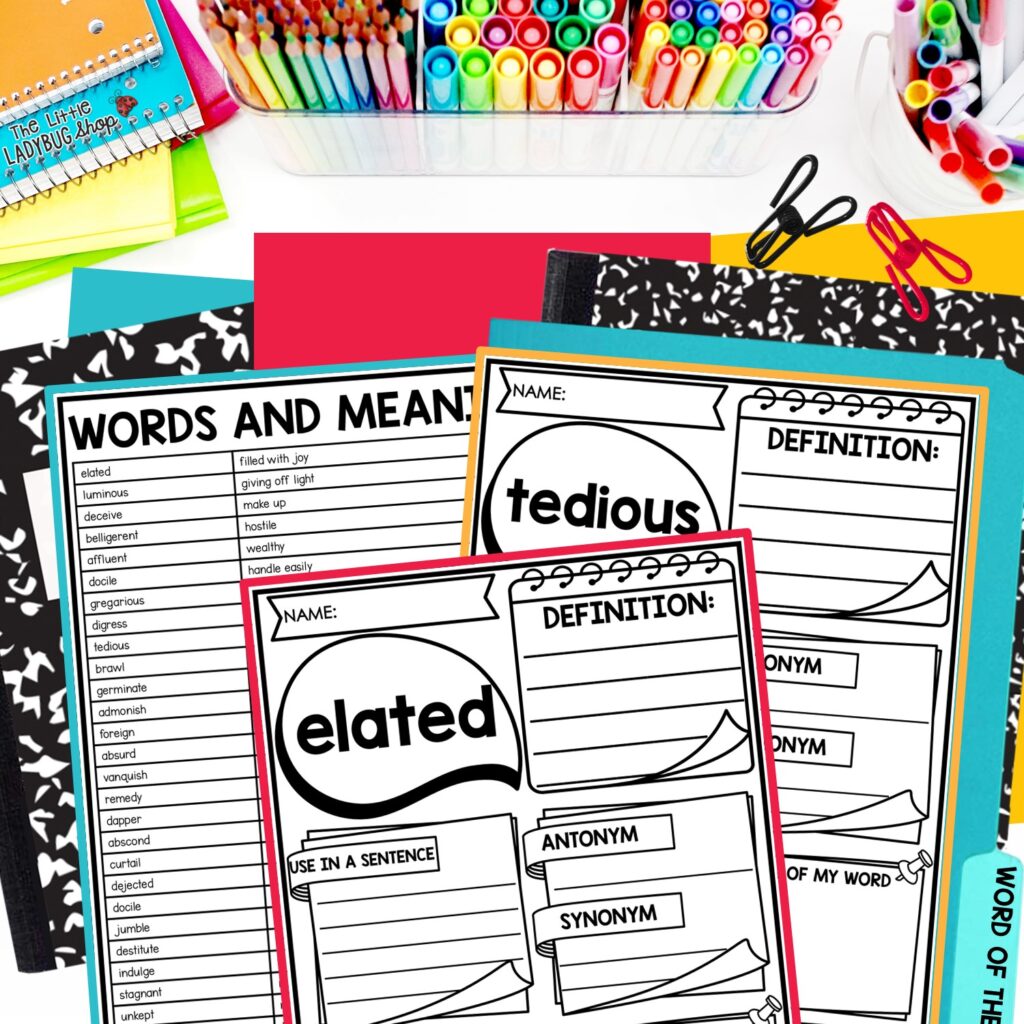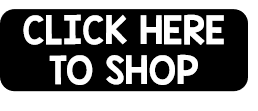 Students who don't find reading enjoyable need to read more, and they also need help acquiring vocabulary that will make reading easier for them.
This is why I love teaching vocabulary explicitly. Here are some ideas for how you can do this:
Word of the Day

: Featuring grade-appropriate challenge words, this resource will help children learn 110 new vocabulary words. Each worksheet offers students the chance to learn the definition of the word, use it in a sentence, list synonyms and antonyms, and more. I created this resource to make teaching new vocabulary easy! All you have to do is print out the pages and teach students to use them. This resource is also available for digital use.

Word Discussions

: Talk about new vocabulary words in class, especially words with double or triple meanings like jam, bark, bolt, etc.

Prefixes and Suffixes

: When children learn the meanings of prefixes and suffixes, it makes deciphering words easier.

Root Words

: Knowing root words can also make deciphering new words easier.

Keep "new word" or vocabulary journals

: Ask children to write down new words that come up as they read. Then, invite them to pick a few of those every week to write down a definition, an example of the word used in context, draw a picture about the word, and/or other activities.
These activities get kids thinking about words and excited to learn new ones. Plus, teaching vocabulary explicitly in these ways can especially help readers who are below level. The new words can give them the confidence and knowledge necessary to read more.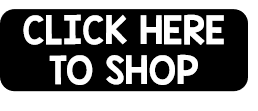 Reading: the Path to Growing Vocabulary
In addition to teaching words explicitly, you also need to encourage children to read as much as possible. This is the most efficient way that students can acquire new vocabulary words. You can help students read more by making your classroom a reading-friendly place! Make time for reading, offer comfortable spaces to read, and make sure you offer a wide variety of reading materials.
Another key to help your students to succeed is to help each one of them to find something that they're motivated to read. I love this quote by James Patterson:
"There's no such thing as a kid who hates reading. There are kids who love reading, and kids who are reading the wrong books."
Here are a few great books that your students may love!
So, we need to help kids find the book that they'll love. Don't forget about graphic novels, nonfiction books, magazines, and more. If we're creative, we can find something for every student.
Plus, don't forget about reading aloud. Upper elementary teachers often leave this staple of lower elementary classrooms behind in favor of having each student read on their own. However, there are still many benefits to reading aloud to students, especially for those who have smaller vocabularies. In fact, students can learn just as many vocabulary words from listening as from reading themselves.
Here are a few of my favorite read alouds…
I hope these ideas help you teach more vocabulary in your classroom! Have questions? Get in touch with me on Instagram or send me an email at thelittleladybugshop, I would love to hear from you!
DON'T FORGET TO SAVE THIS POST FOR FUTURE REFERENCE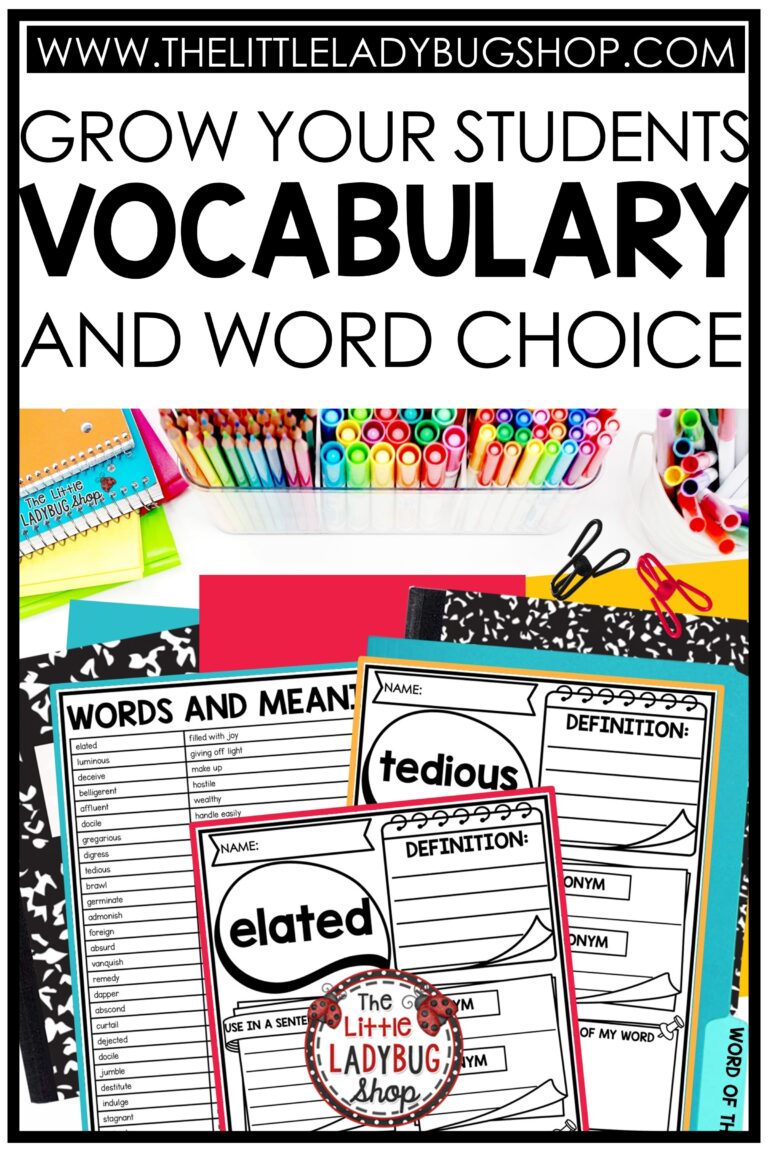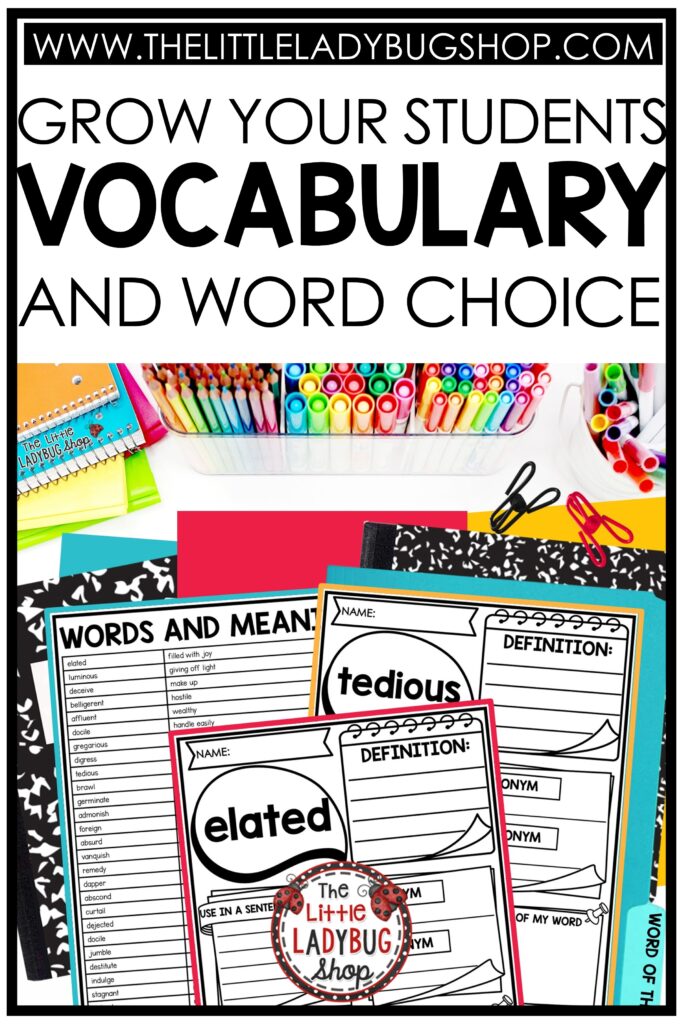 This post may contain affiliate links for your convenience. View our full disclosure policy here.