Did someone say an End of Year Bulletin Board? Yes! I did.. so why on earth would you want to create an end of the year bulletin board when you should be packing up your classroom and prepping for summer. There are several reasons I believe having a bulletin board up at the end of the year is so important, and hopefully you will be agreeing with me by the end of this post.

Classroom Management: So I will share three easy reasons about why you should have an end of the year bulletin board (s) up. First off, I give some end of year tips for success HERE, that you can read more about. By having some decor and posters up in your classroom you will notice that your classroom management will stay in check. If you start wiping things clean your students will believe school is out and their behavior will start to decline. Which that will make your job much harder.
End of the Year Parties and Celebrations: Does your campus have end of the year parties and award ceremonies? Having bulletin boards and displayed student work is so essential! Parents will love seeing their child's work out! I love showing off fun work that also looks great in my classroom!
Easy to Print and Go FIESTA Bulletin Board: This Celebration FIESTA bulletin board is everything you need for your students to write, reflect and celebrate! These quirky and punny writing reflections will give your students a riot of a time and the final display is awesome! This is by far one of my favorite end of year celebratory activities! You can see some of what is included in the packet! You will definitely be the stand out teacher with this Festive and FUN End of Year Bulletin! Click Here.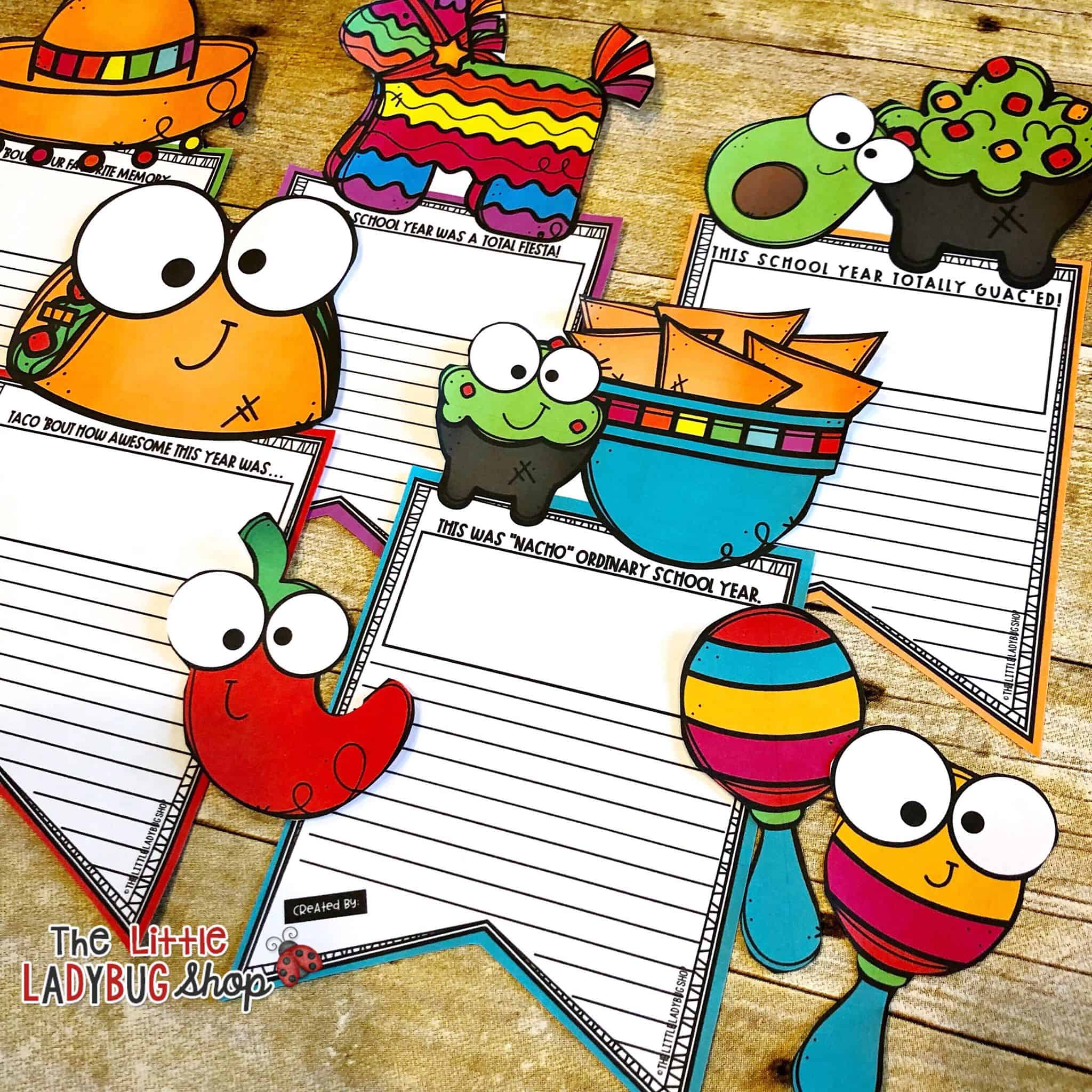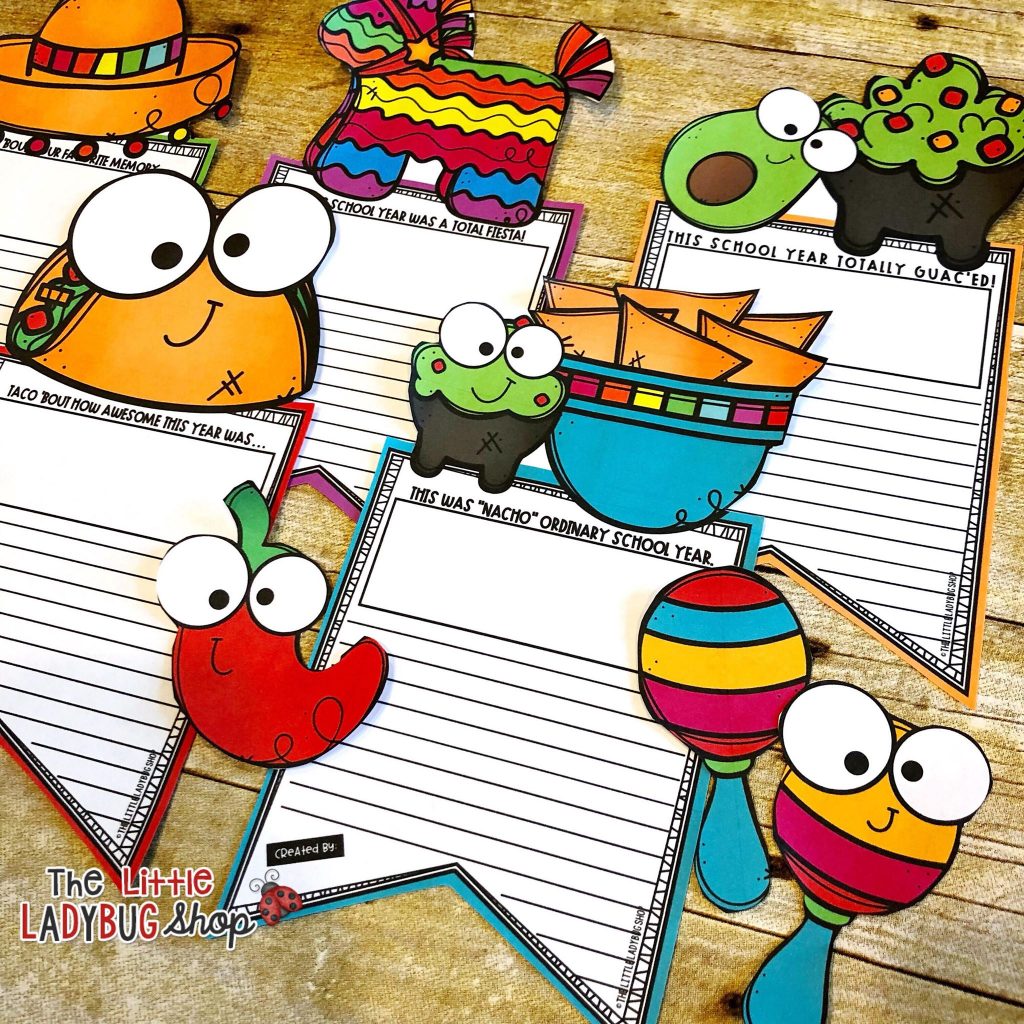 As always I hope your end of the year time is smooth and fun. I hope your students get to reflect on all the wonderful memories you have brought them throughout the year!
Enjoy this cute End of Year Sign!
Make sure to Pin and Save this Post for Future Reference

This post may contain affiliate links for your convenience. View our full disclosure policy here.