Have you ever wanted to know what the Top Amazon Teacher Must Have Resources are? I am so excited to share with you the best resources and tools to make your life as a teacher easier!  I am often asked by new teachers and friends what are things that I would want to have in my classroom. I was asked in 2017 by Amazon to become an Amazon Influencer– meaning I get to share my favorite items & deals with teachers like you! I plan to continuously update all the items with new deals and favorites so stop often to see what is new in my online shop!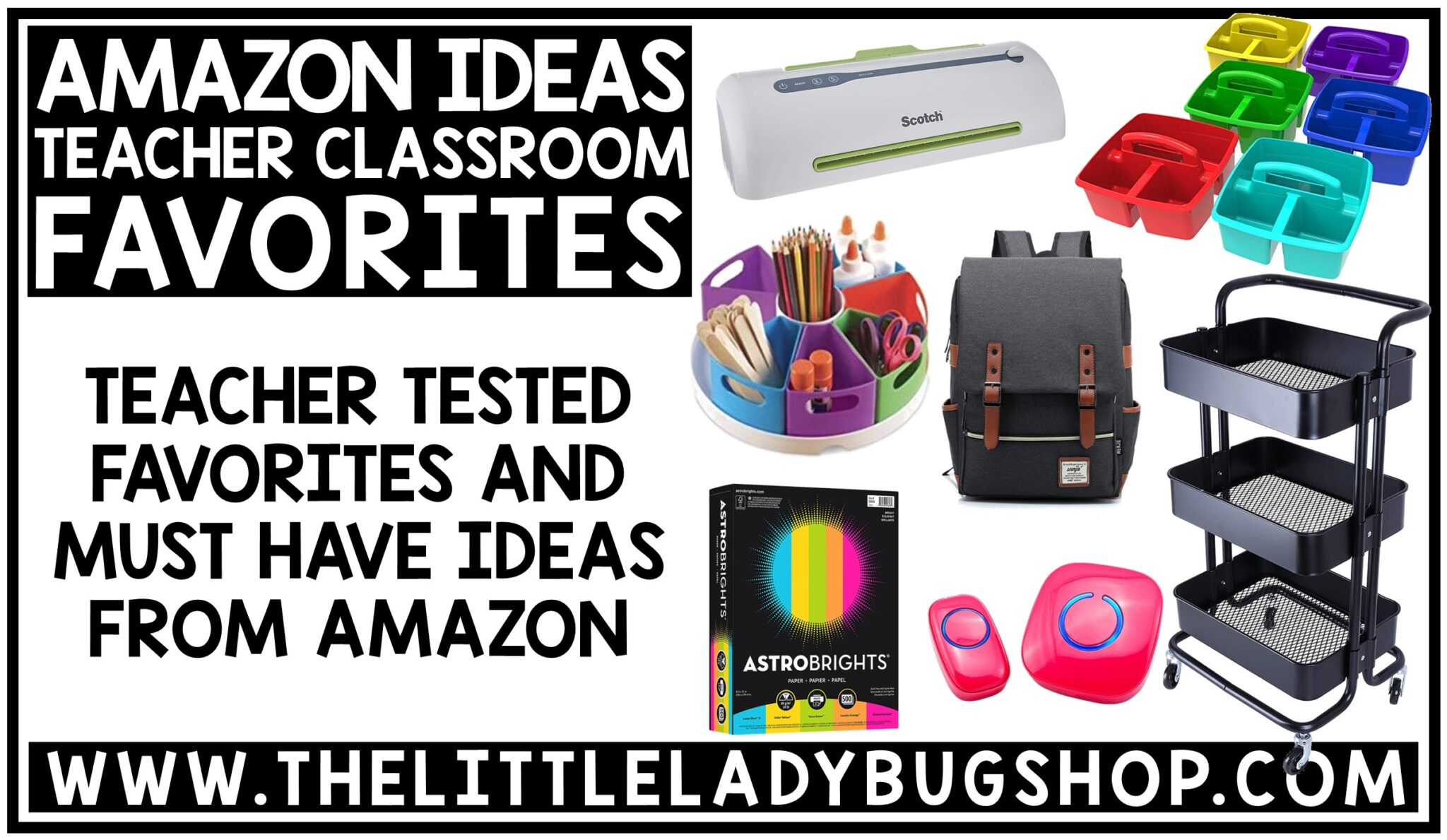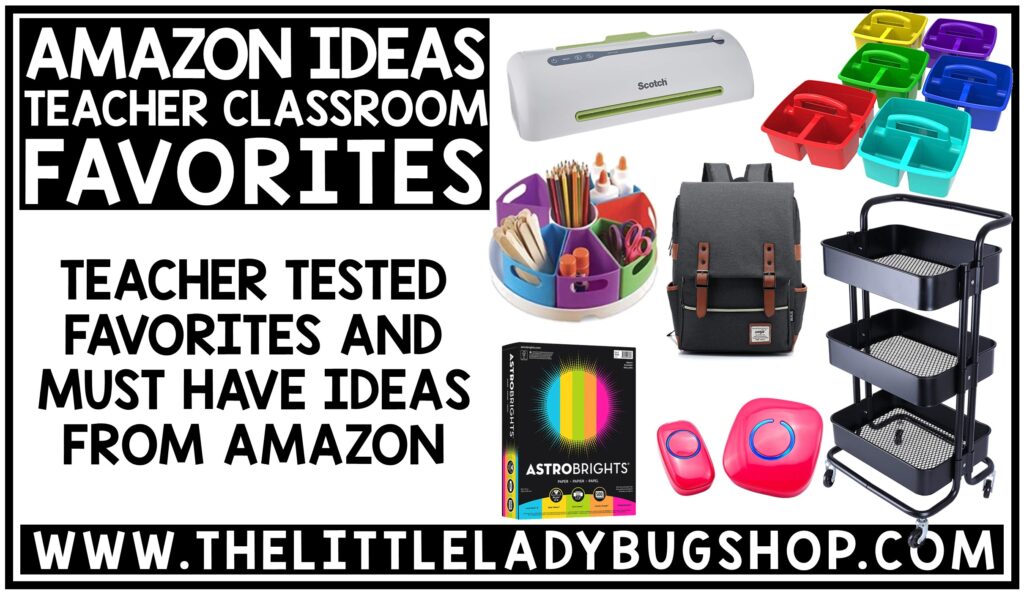 This post may contain affiliate links for your convenience. View our full disclosure policy here.
Top Amazon Teacher Must Have Resources Are…
All these items are Amazon Teacher Must Have Resources. They truly help with classroom management, organization and helping making our jobs as teachers easier. Over the years I have tested many of the items below and I have made sure to keep my Amazon shop updated with the best new finds. You can follow my Instagram to see when I get notifications of sales and other great deals because I will share with you, so you can jump on the savings!
Do you use a wireless doorbell in your classroom? It is such a game changer having one of these to manage your classroom. This one is my favorite because it has 36 different chimes! It is a great way to teach students routines, teach procedures and gain their attention by using this bell. My favorite is when you transition in your classroom from one activity to another by using this doorbell. Honestly the possibilities are endless! Check it out here!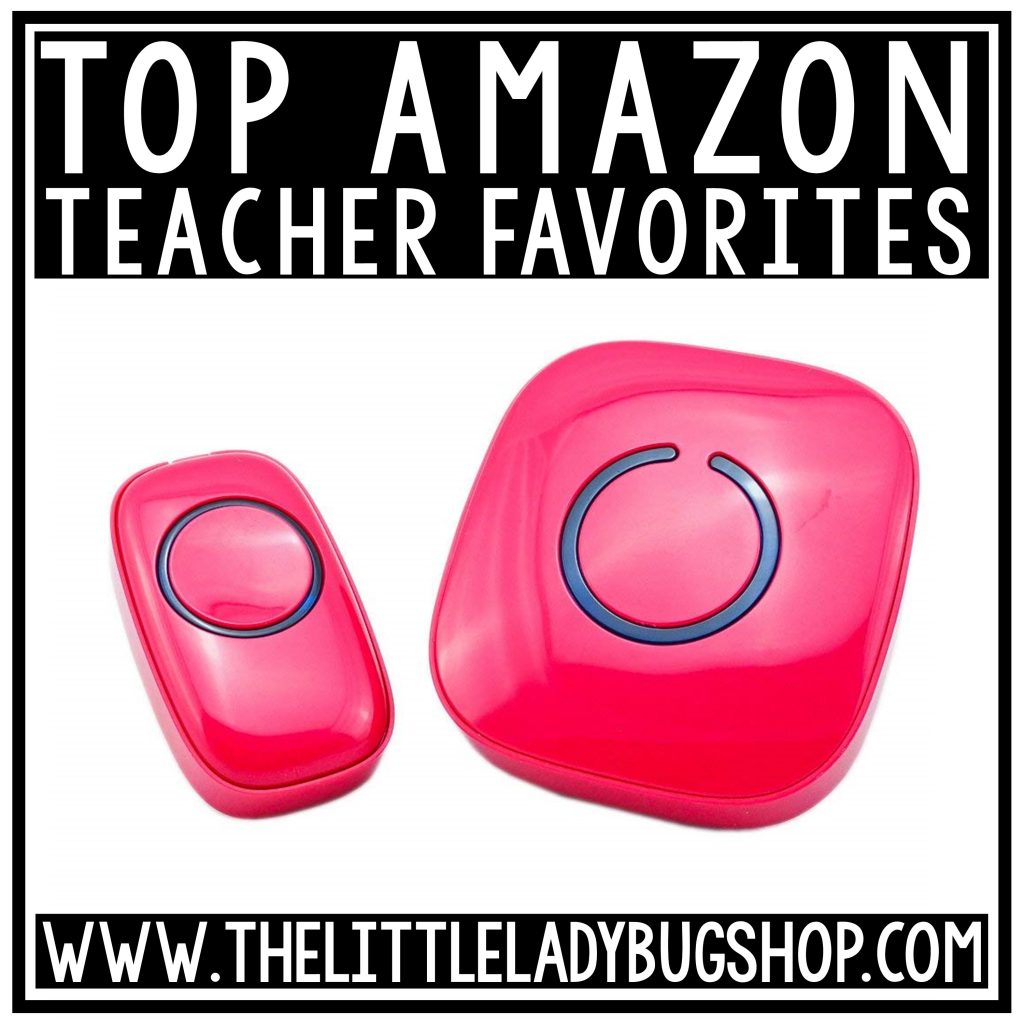 These pens are the go to pen for every teacher! It cracks me up how teachers all over hoard and protect their flair pens! Yes, me included! I buy these pens when they are on sale, I actually stacked up in January with 5 packs! I know that these are the perfect pens to write notes to my students, to grade paper, and for me to spruce all my work up! They write so smoothly and the colors, oh I just LOVE! Take a peek at all the different varieties by clicking here: Papermate Flair Pens.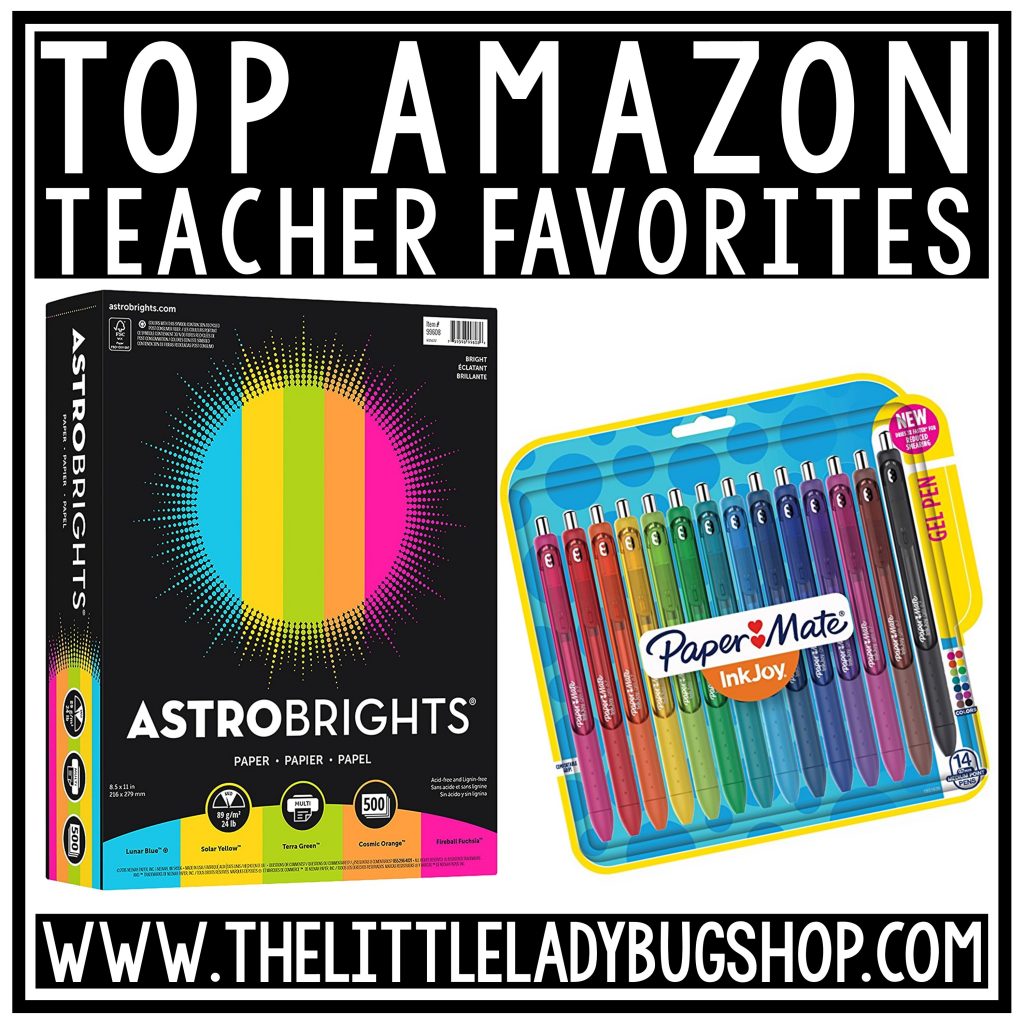 Who doesn't love colored paper? Well, I love my astrobrite paper, I have so much colored paper that I use a whole filing cabinet. I do not always use this paper for student work, I mostly use it for important reminders, newsletters, and station work that I can laminate. It is so bright, colorful and never fades! If you take a peek at my Instagram you can see all the ways I use this bright printer paper. Click here to see my favorite set to purchase, and keep an eye out because Amazon runs sales for the paper for $10.00!
My Top MUST have is the Scotch PRO Thermal Laminator: I have had my scotch laminator for 7 years and actually bought a 2nd for backup but haven't opened it yet! I love that I can keep all my most prized possessions safe and to also laminate student work. It is so compatible and durable! Also, it heats up and 5 minutes or less. The pouches that it uses are inexpensive!  I usually grab them when Amazon runs sales on them for 100 for $10. I stack up during the summer! You can see the laminator here and the pouches here.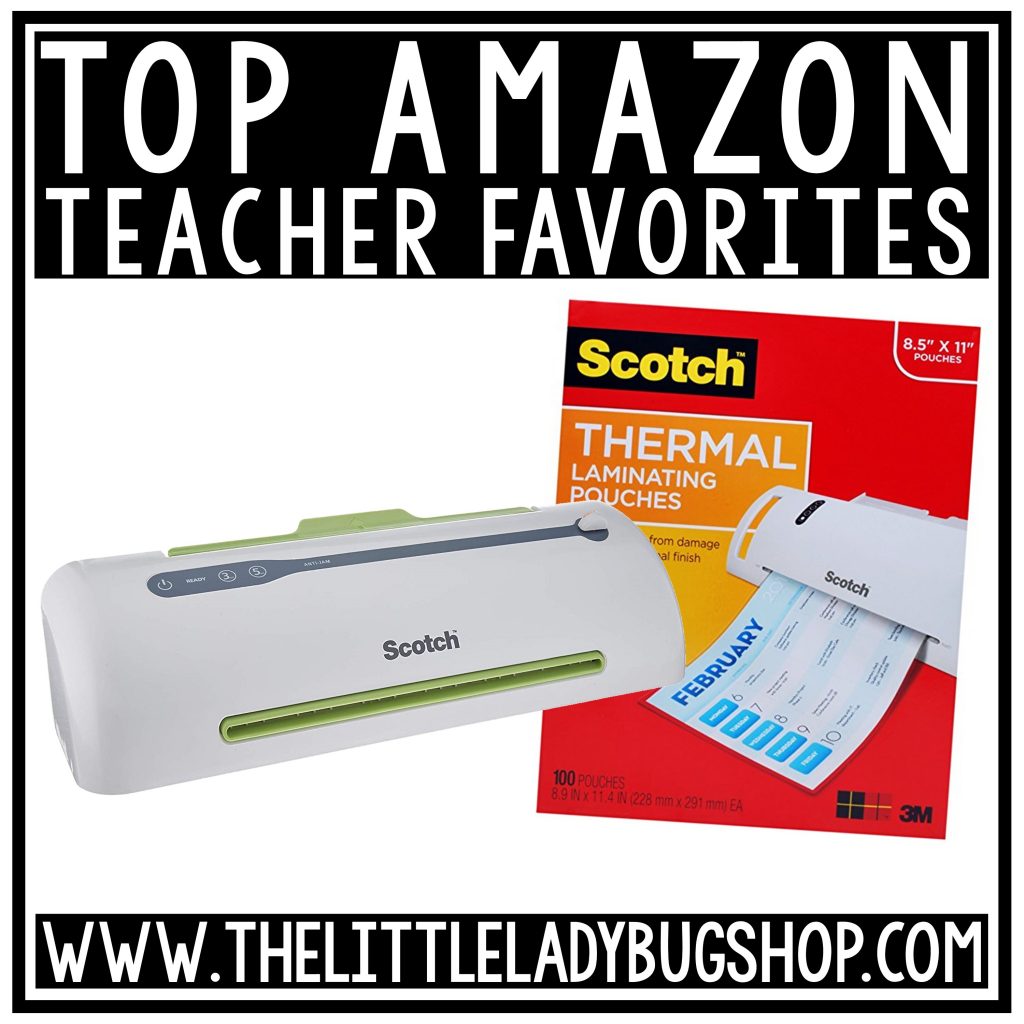 Do you own this TOP classroom pencil sharpener? I have been an elementary educator for over 15+ years and you can invest in a $20 sharpener that will last several years or buy an inexpensive one that you replace every 3 months until you realize this is what you need! Mine is at least 8 years old and it looks new! I will admit is is something I do not let students mess with and I do put away when I am away, but it has sharpened thousands of pencils and works perfectly! Check out this amazing sharpener here!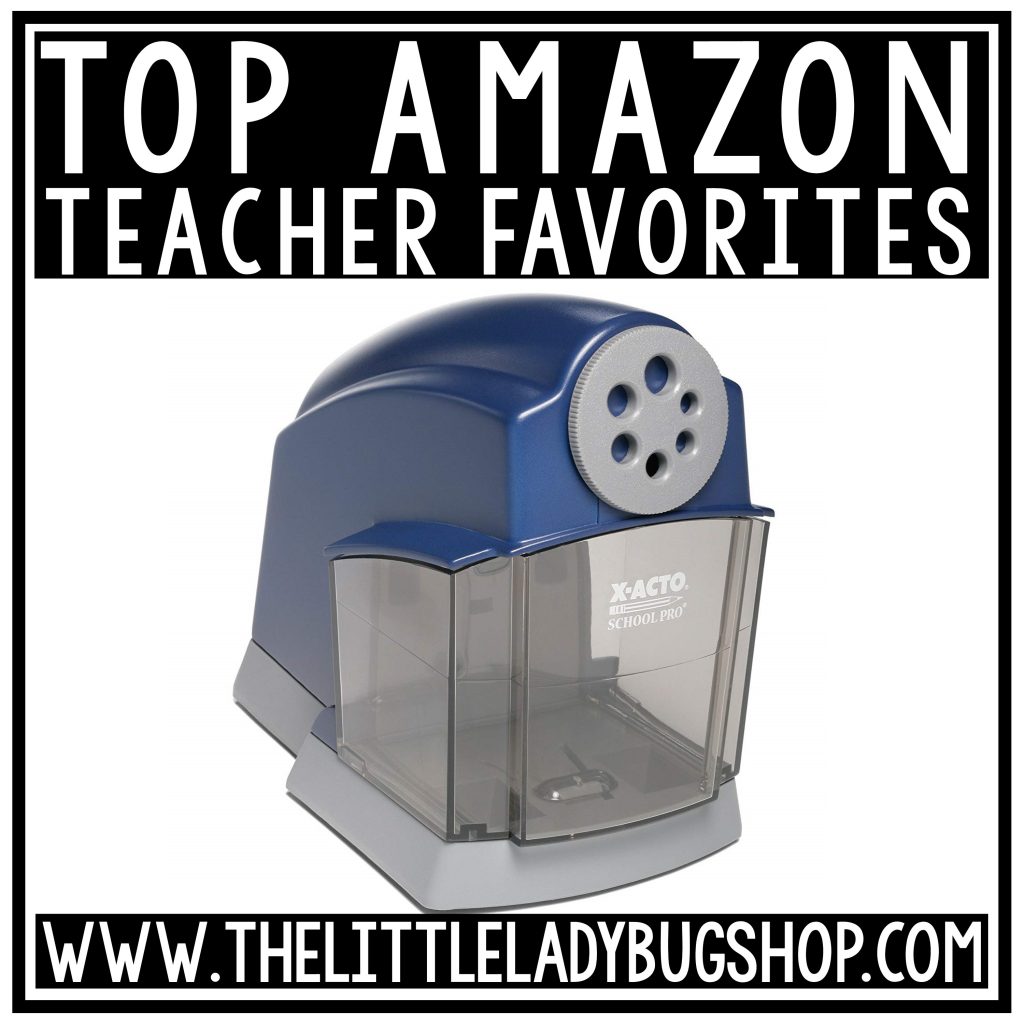 Are you an anchor chart kind of teacher?  If so, I am sure you will agree that the Post-it Super Sticky Easel Pad are the best anchor charts out there! I have been at many schools where we were provided with large easel pads, but I have also been at schools where we had to buy our own. So, after lots of buying I have found that my absolute favorite anchor chart tablets are the Post-it Super Sticky Easel Pad. They are durable, the markers do not bleed through and they also look amazing hanging on the walls of classrooms! You can see the different selection  of Post-it Super Sticky Easel Pads here.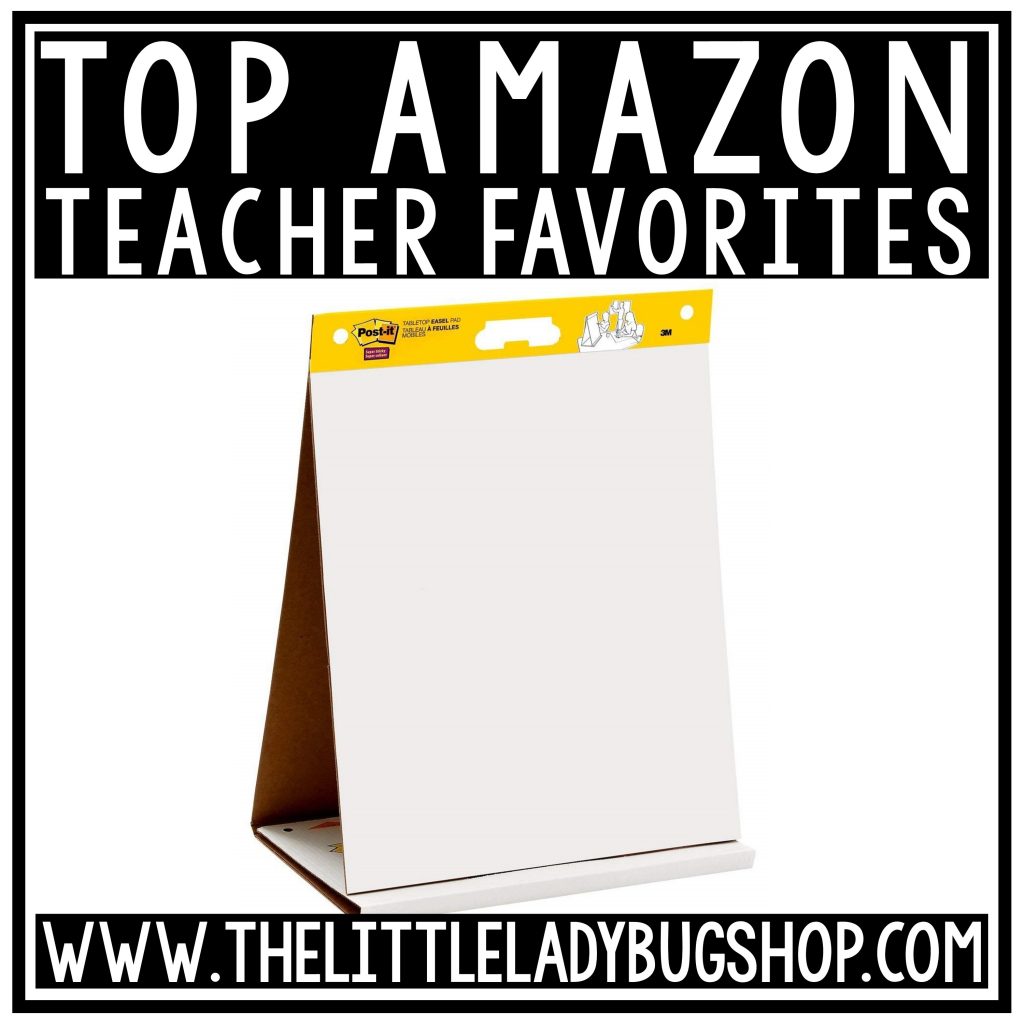 My friends often ask how I get to print so much without worrying! Well, that is simple, I invested in an HP printer with unlimited printing! I get to print as many pages a month for a small fee and ink is delivered at my doorstep! Yup, I have HP insta ink and a great printer! I could not live without it! It is truly the best investment I have made for myself! HP Printer and HP Insta Ink– get a free month of printing with this link.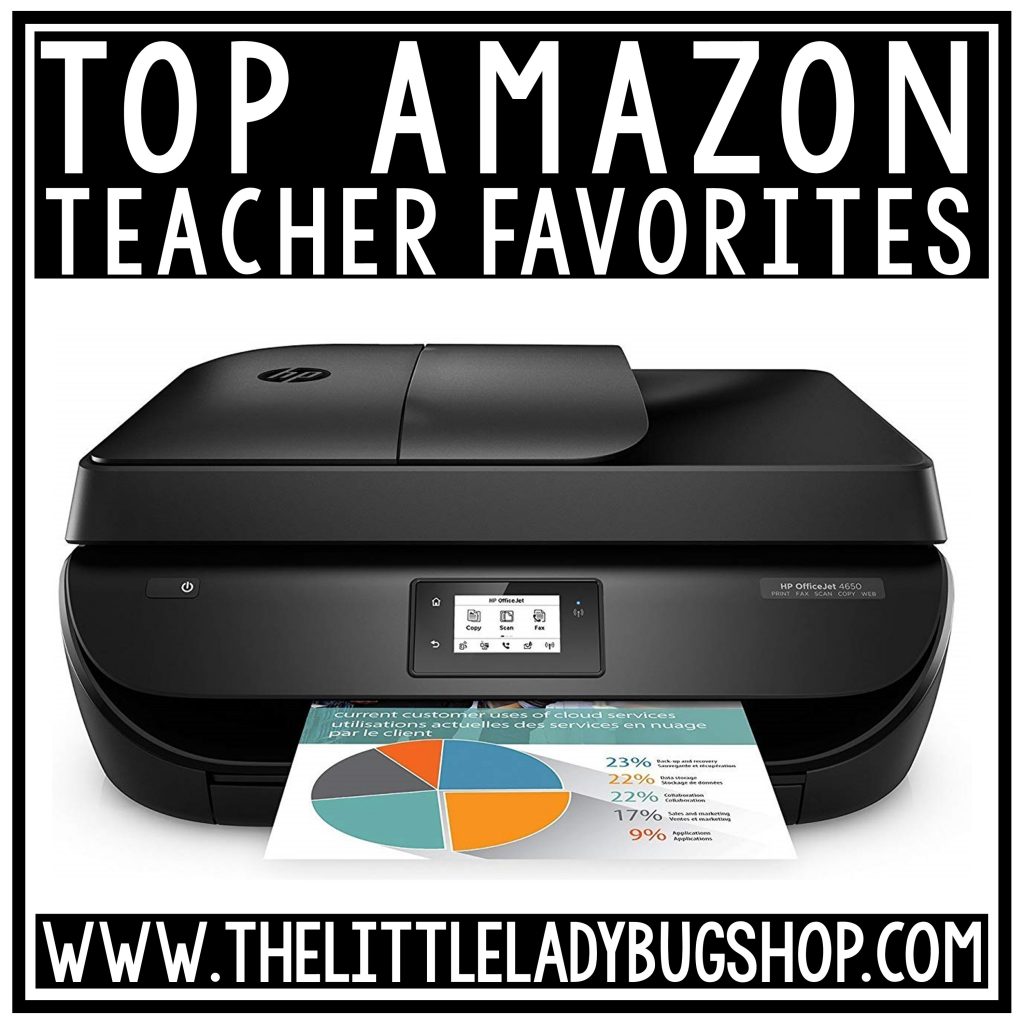 This is a newer product I just got my hands on this year! Do you usually toss broken crayons out. Broken and dull crayons never color as neatly and kids typically agree! However, with this coolest product  CrayonPro Electric Sharpener kids can now sharpen their crayons to make them like brand new! Also, when they try to sharpen their crayons they won't break you other sharpeners! So it is a WIN -WIN! You must check this cool CrayonPro Electric Sharpener!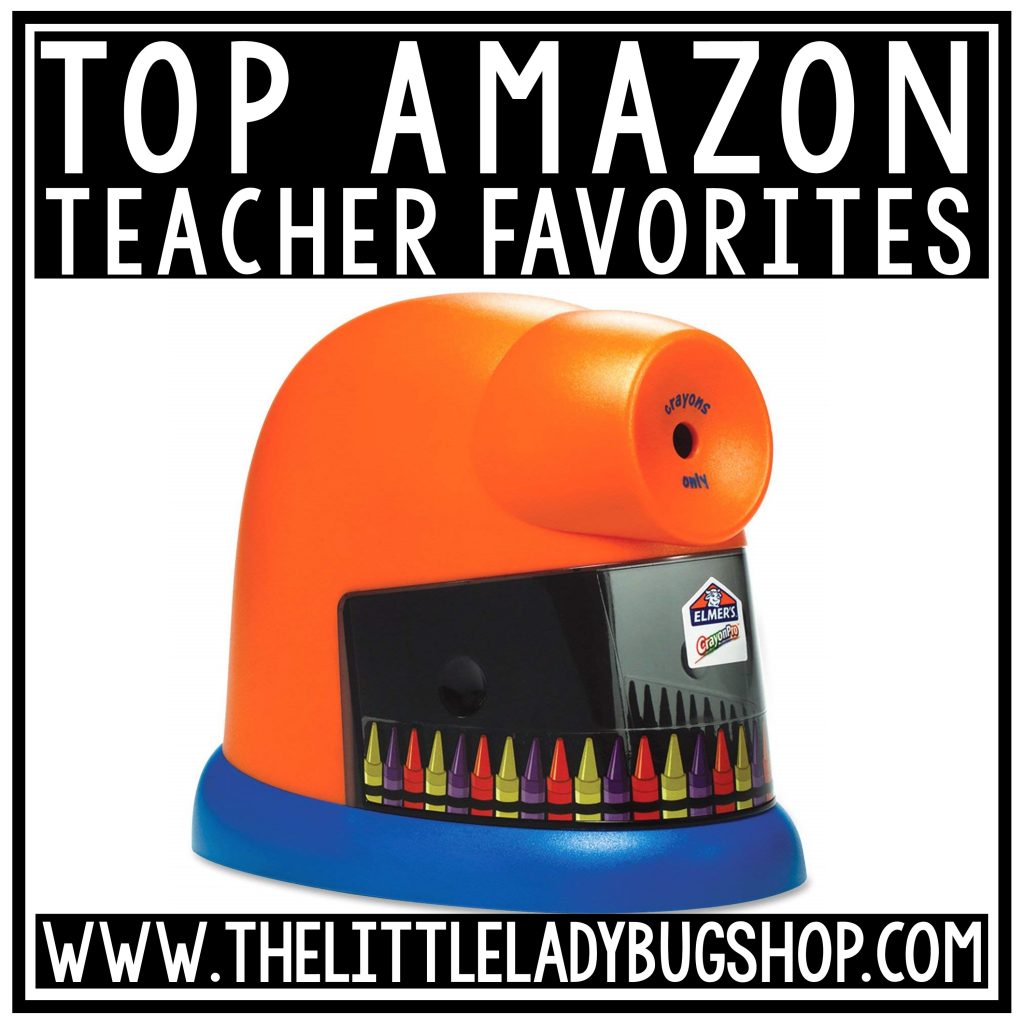 I love these pocket charts that are dry erase and reusable!  Anyone can easily practice math problems, letters, writing skills and more by inserting a worksheet in the dry erase pocket. Allows you to reuse worksheet pages to eliminate paper waste and save on paper, money and time. Super heavyweight pocket can be reused for a long time.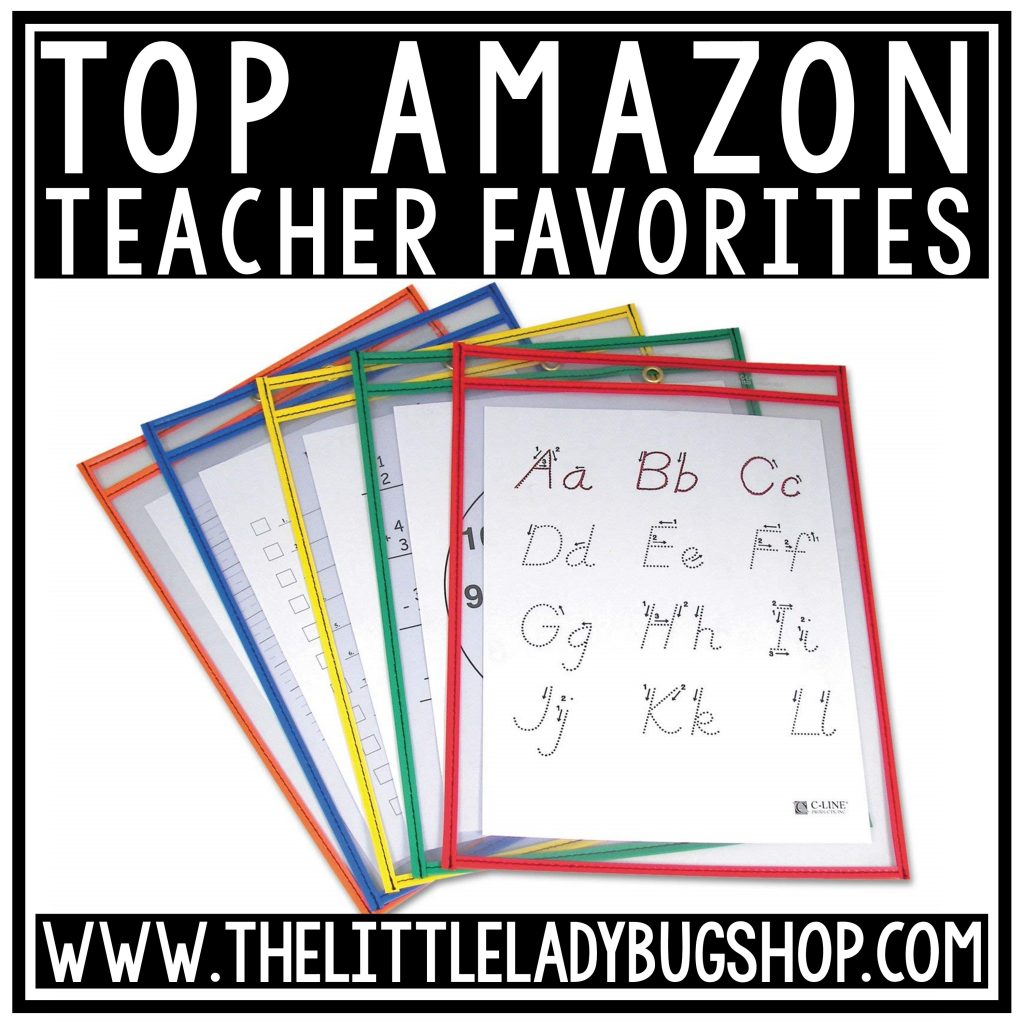 This is my favorite paper cutter and it is so affordable to have my own in my area. I am always trimming and cutting and this tool has come in handy more than ever! If you ever considered a paper cutter I would recommend this one as it is sturdy, afforable and a great size for storage!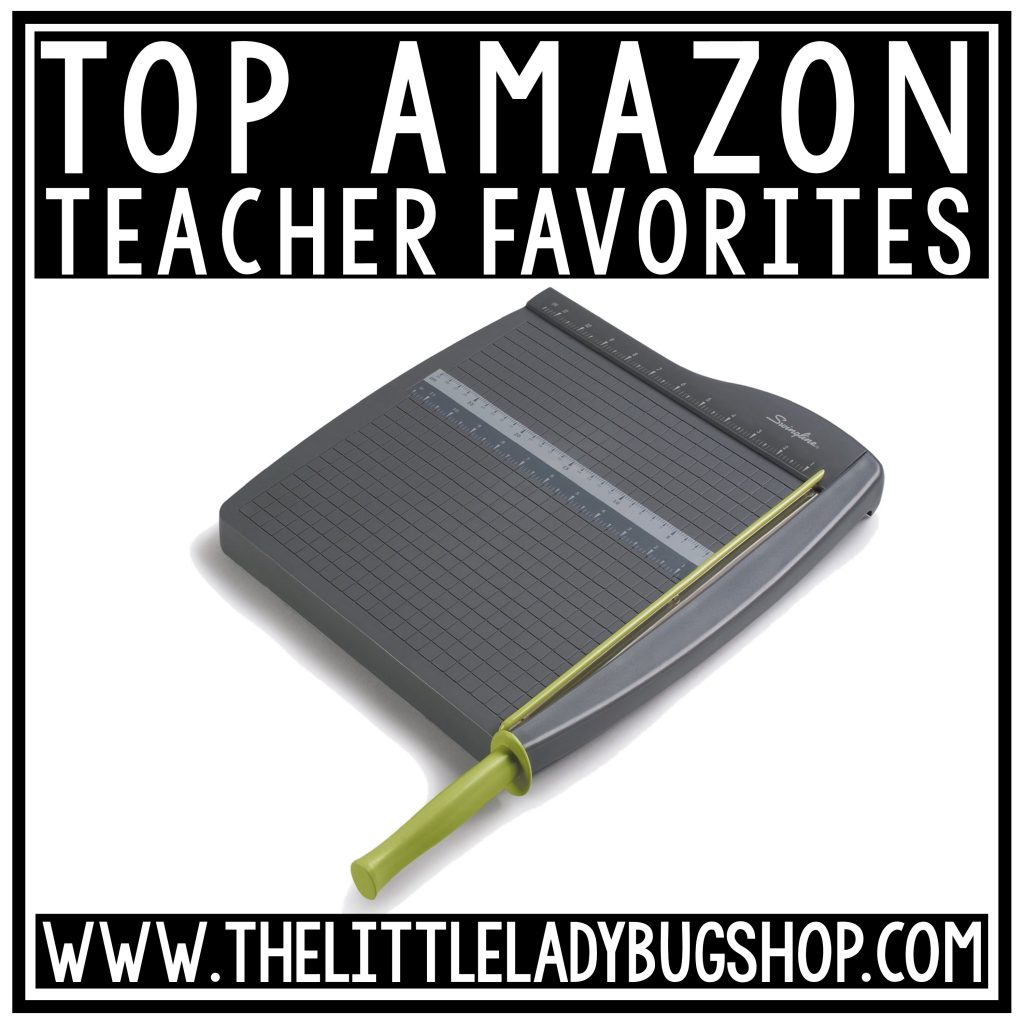 This purchase has been a favorite this year because I am able to make so many student booklets and my books look amazing! When students create writing published products they look amazing being binded. Many schools have this binding machine but I found this one that is a deal and I can keep in my area!
Amazon Teacher Must Have Resources Help Teachers Save Time & Money
Hopefully some of these teacher classroom resources will be useful for you and your classroom! I will constantly be adding more to my Amazon Shop so make sure to save the store link to reference back for items for your classroom organization, books and so much more!
I wanted to share with you some of my Favorite Teacher T-Shirts! Here are a few and more are coming out throughout the next month! I love to see teachers post selfies of themselves on Instagram and Facebook wearing them!
Make sure to Pin and Save this Post for Future Reference 

This post may contain affiliate links for your convenience. View our full disclosure policy here.
*Affiliate Links: "The Little Ladybug Shop is a participant in the Amazon Services LLC Associates Program, an affiliate advertising program designed to provide a means for sites to earn advertising fees by advertising and linking to Amazon." (source: Section 5)