When kids come back from winter break, they are full of new energy and excitement. Sometimes it can be hard to harness their energy for school work! That's why you need some great January and New Year's ideas to help them get back in the groove. I have compiled books and activities to get you started with your lesson planning.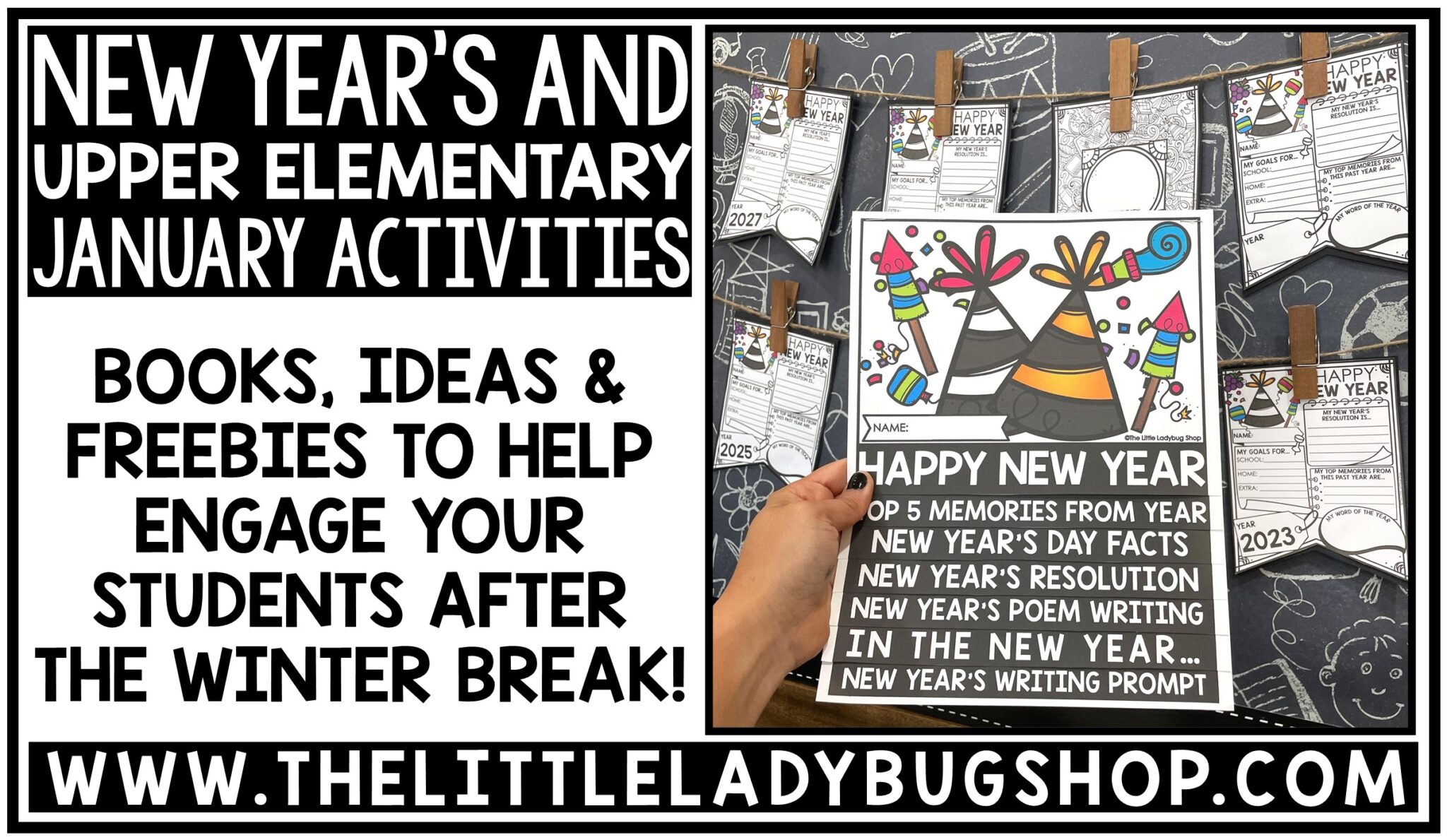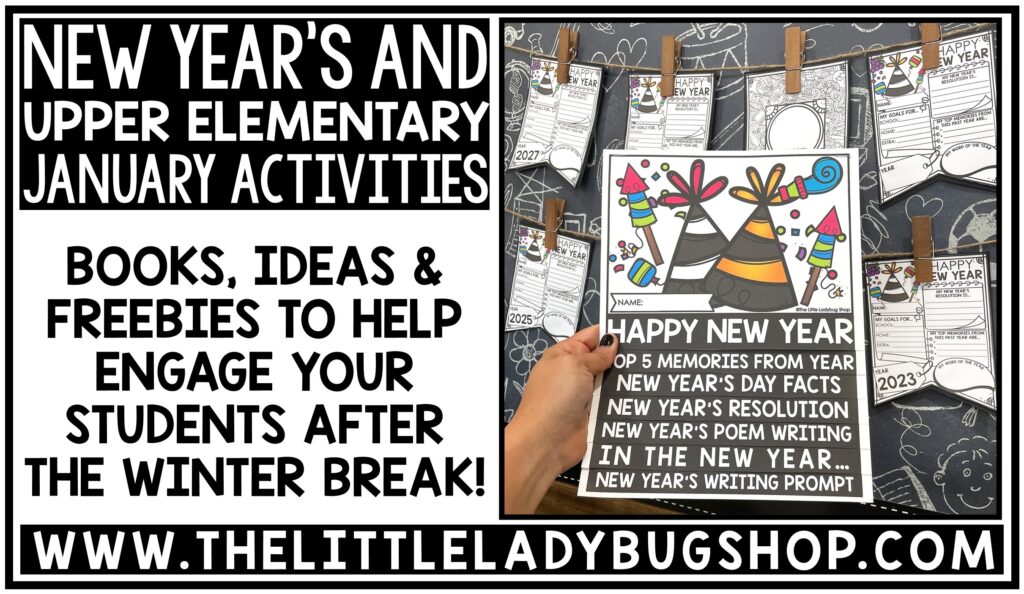 Getting back into the groove of teaching in January is a difficult task, and every year it is hard to find engaging resources that help my students. Today, I have compiled some of my favorite go to resources and books to help get you going. Most of these ideas work perfectly for students in grades 3-5th, however sometimes those high flying second graders will love them , too!
New Year's Ideas and Activities
New Year's Bundle: My favorite activities for New Year's and hopping back into the class routine is having my student's write and reflect on the New Year! This packet has both a flipbook and pennant that both make a beautiful bulletin board display. There is so much packed into this activity bundle that your students will be busy and engaged for hours! Take a peek now! SHOP HERE!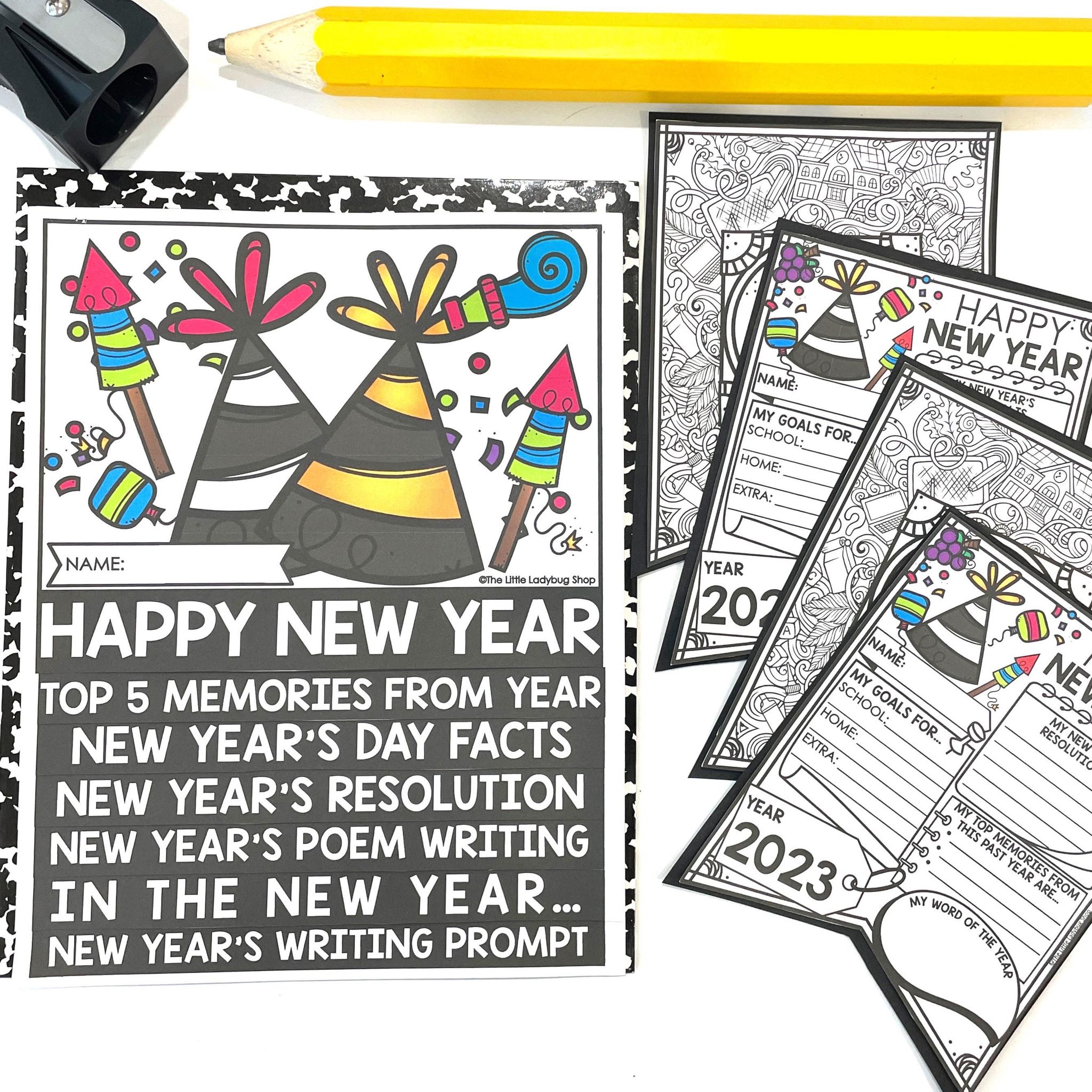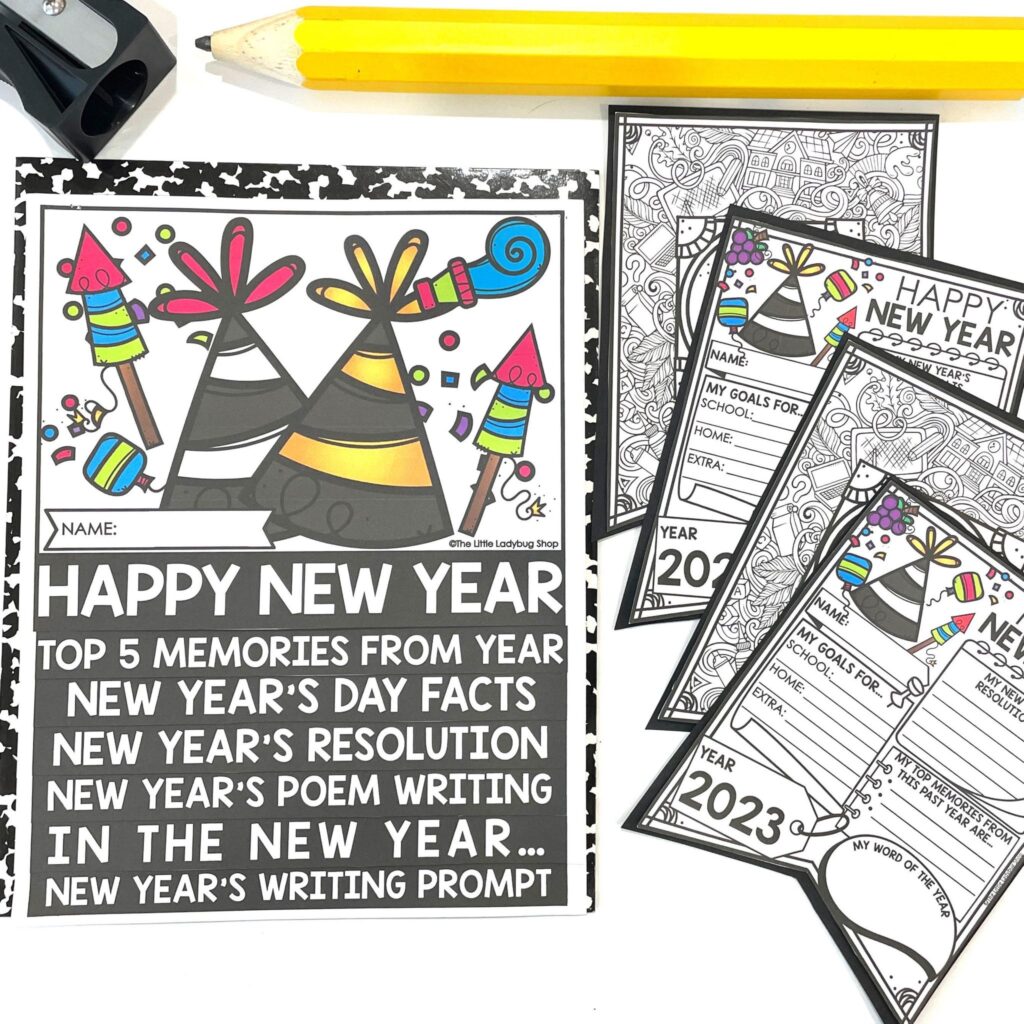 New Year's Word of the Year: My newest New Year's Packet is my Word of the Year Pennant! You will love having your students set resolutions with this fun activity, and bonus you will love displaying in a special area to show off your word of the year! Don't forget to do one yourself! SHOP HERE!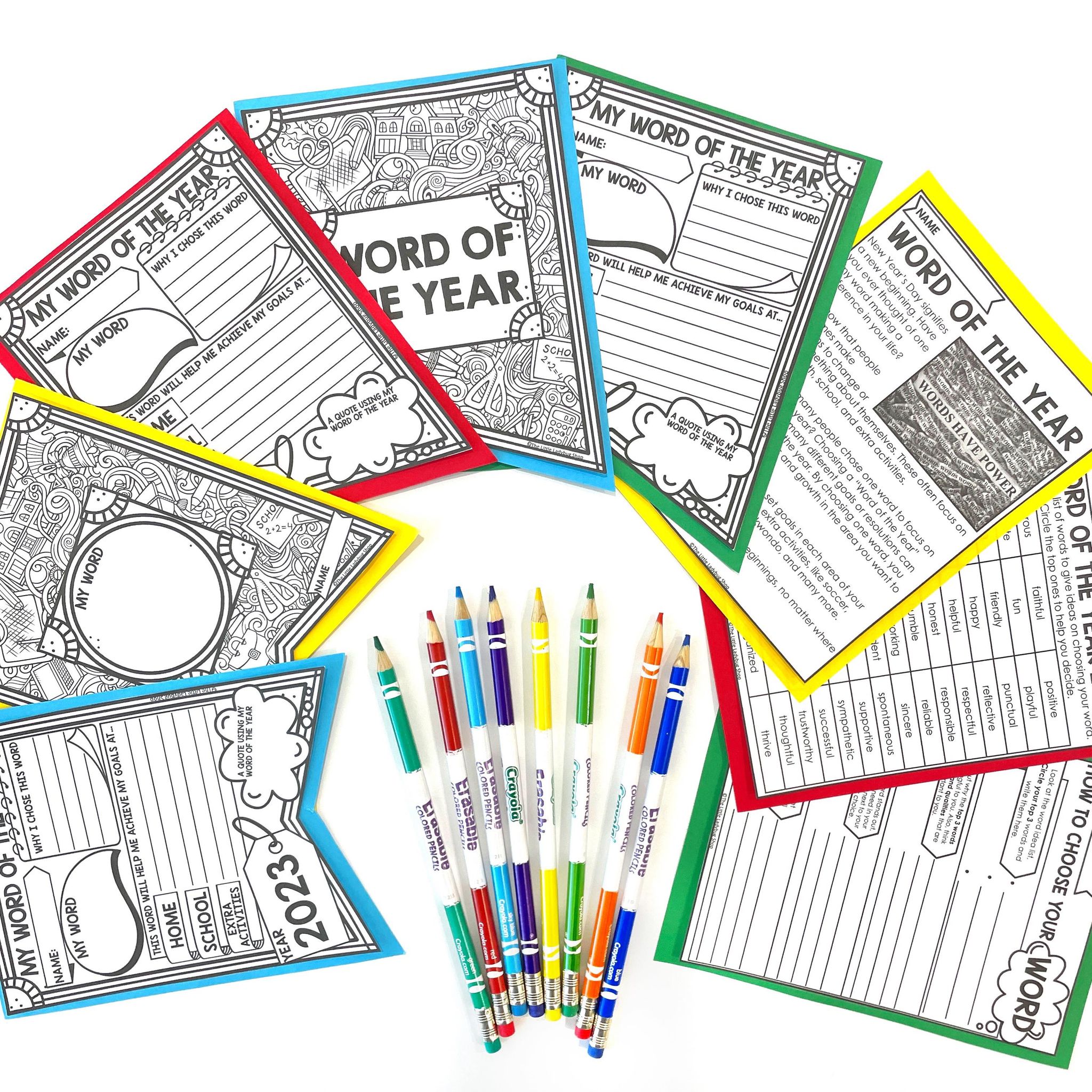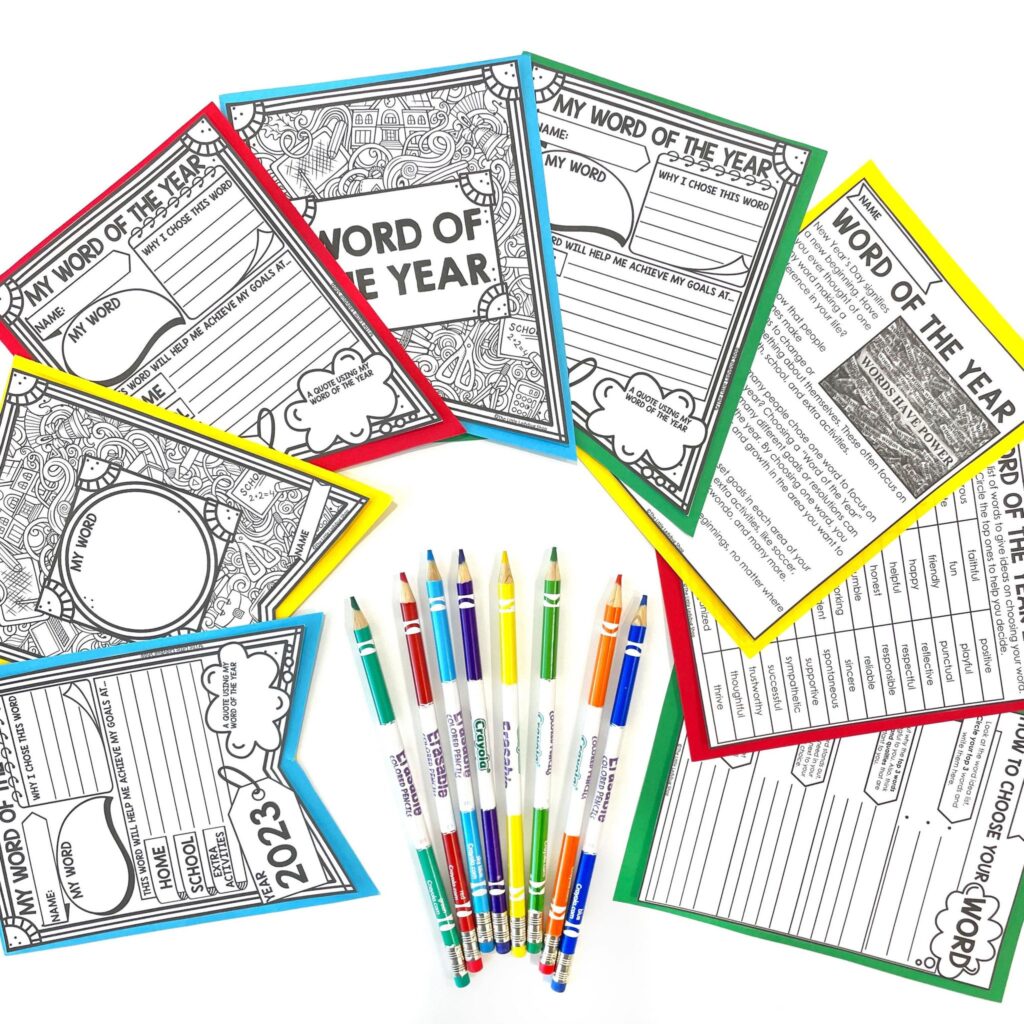 Here are more January and New Year's items that are perfect for engaging your students all month and season long!
(click each link to shop the items now)
Winter Word Work Activities Bundle: It's a challenge to keep spelling interesting. But, with this pack of fun activities, kids will beg to use the spelling and word work center! You can also use ideas in the packet for homework, warm-ups, and small group work.
Snowflake Bentley Resources: take a peek at all lapbook, pennants, and flip book that is perfect to use as a reading companion with this wonderful winter book!
Winter Quick Reading Skills: brand new to the shop you will love these reading sets that include: main idea, theme, context clues, and more. Your students will love the print and digital sets and it they won't realize they are practicing these skills with these wonderful reads!
Winter Book Review Templates for Any Book: Perfect for using with any winter-themed books, these review templates will make creating a bulletin board display a piece of cake! Kids love the fun designs and images. So, get your class excited about reading with these fun templates!
January Reading Comprehension Passages with Questions: These graded passages are intended for 3rd and 4th graders. Topics include Martin Luther King Jr, New Year's resolutions, snow, winter, fables, and poems. You can use these as a warm-up, small group work, homework, or even put them in a center for a quick assessment. 
Winter Craftivity Writing Prompts Bulletin Display: Get your class writing with these fun prompts! Have your kids color the toppers themselves, or print out already colored pages. There's also a space for students to add their own illustration. Then, display them on your bulletin board. Even kids who don't enjoy writing will love using these prompts!
January Resources and Book ideas
In my classroom, I love focusing on seasonal topics such as welcoming the New Year, winter, and Martin Luther King Day. These are great for incorporating into your ELA planning. Here are some of my favorite resources including reading comprehension packs, winter-themed book reviews, New Year's activity books, and more! Get inspired for January with my top read alouds and activities for upper elementary.
My top 5 Favorite Books (click to check each book out):
Don't forget the Winter Freebie coming your way!
Make sure to grab the New Winter Bookmarks in the Freebie Library this month! If you'd like to join the freebie membership you will get monthly freebies straight into your inbox like this one!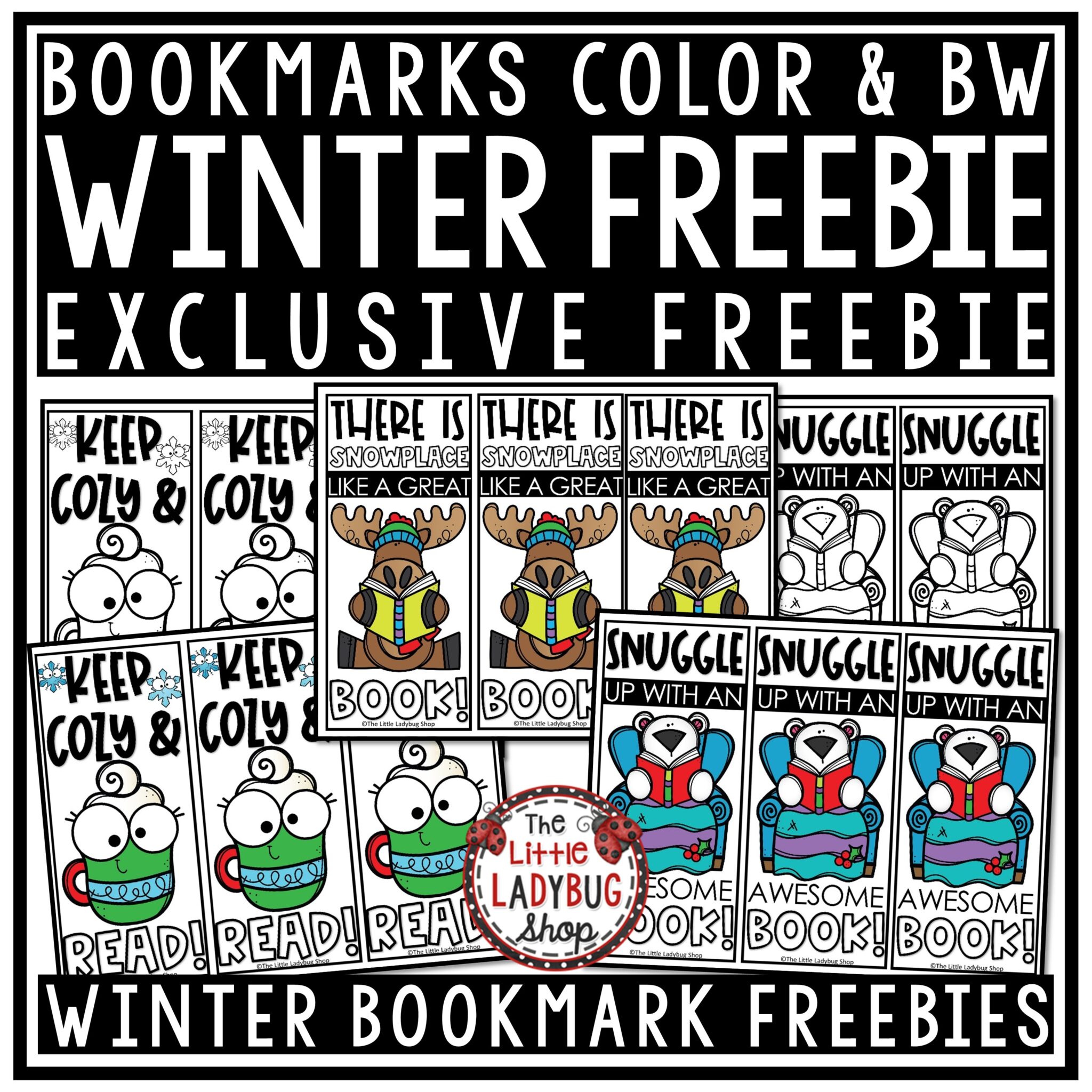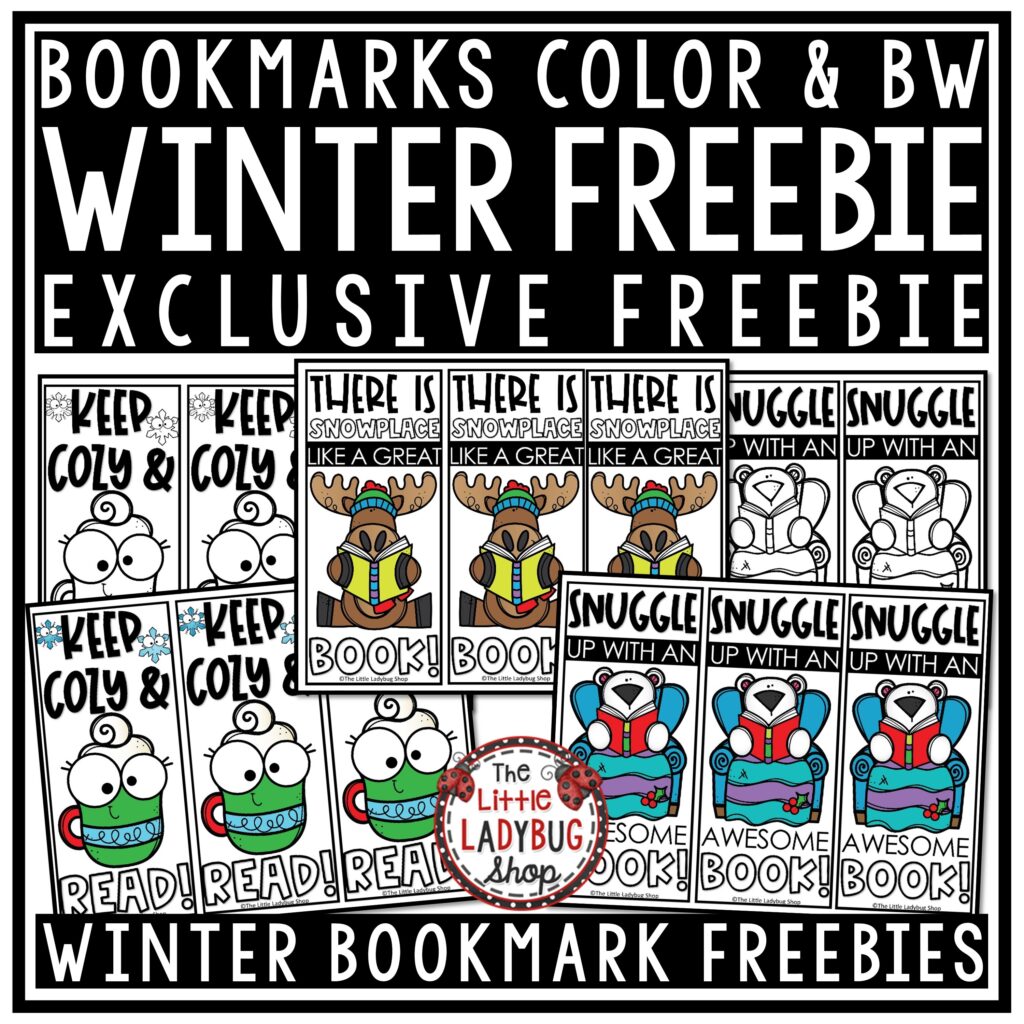 With these fun resources, you can keep your students busy learning and motivated all winter long. I'd love to hear from you if you give them a try! Tell me about your experiences with these winter resources in the comments.  
Make sure to Pin and Save this Post for Future Reference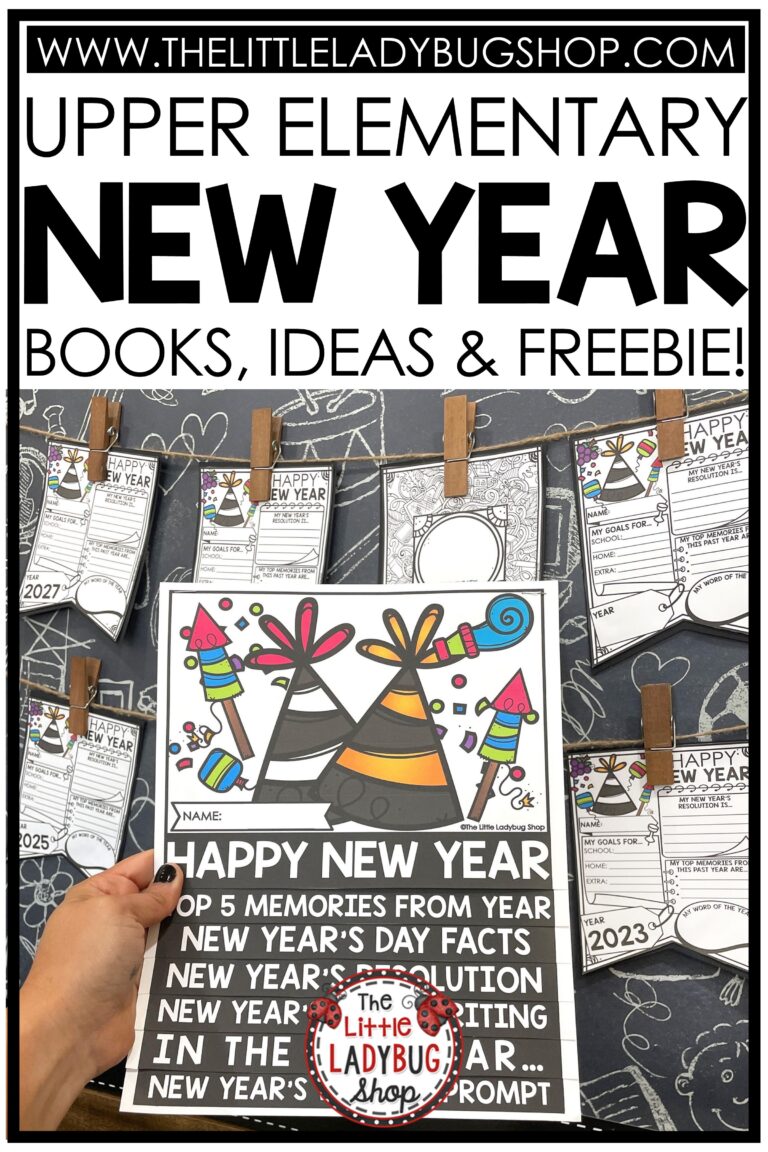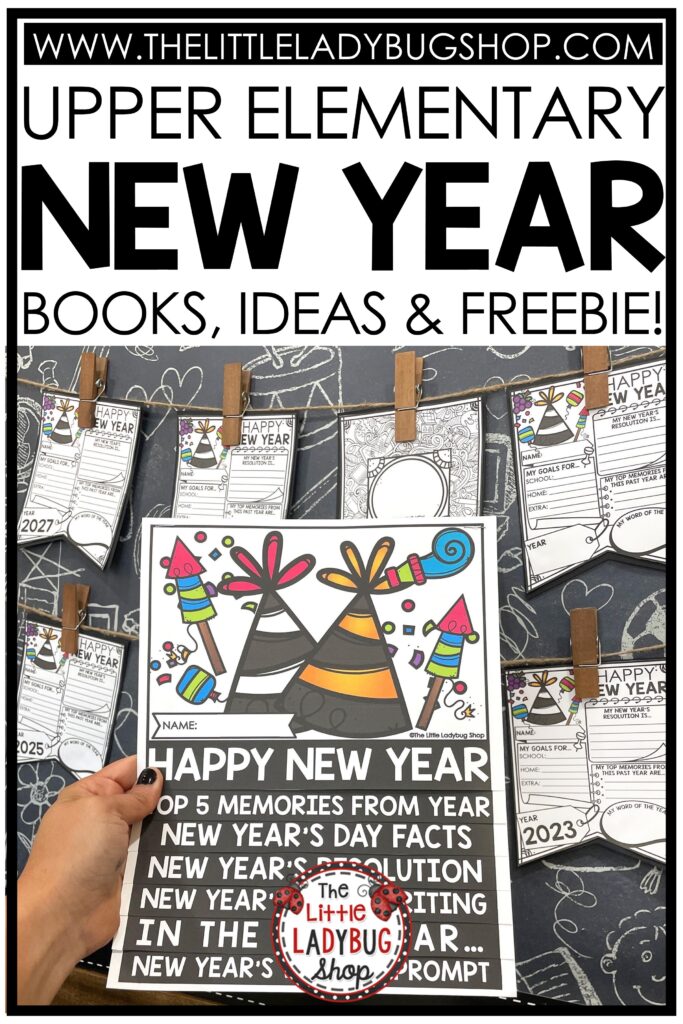 This post may contain affiliate links for your convenience. View our full disclosure policy here.
*Affiliate Links: "The Little Ladybug Shop is a participant in the Amazon Services LLC Associates Program, an affiliate advertising program designed to provide a means for sites to earn advertising fees by advertising and linking to Amazon." (source: Section 5)
Also, don't forget to check the Limited Time Winter Resources Here: Free Winter Writing Activities