All of our classrooms are blessed with a rich diversity of backgrounds that we should honor and celebrate. I have always loved celebrating all cultures in my classroom through sharing books, activities and recognizing important influential leaders. During the month of February we celebrate Black History Month celebrating Influential Black Leaders , we honor heroes such as Dr. Martin Luther King, Jr., Rosa Parks, Oprah, Jackie Robinson, Harriet Tubman and many more.
These leaders have impacted our culture and world. The biggest impact we can do for our students is helping them recognize the hard work these leaders have done to pave a road for us to walk together on.
I often get asked, when should I teach about other cultures, and celebrations? My short answer is always. Why not? Your students deserve to be represented in their classrooms daily, they need to be used to seeing characters that look like them in books and in your classroom. It is important to celebrate individuals that made a difference in the world. I see you and know you are working hard daily, and just remember, The seeds you plant in your students today will grow so beautifully.

Here are some wonderful books to share during celebration of Influential Black Leaders
Some of my favorite books to read during this month and to add to our classroom library are listed here. I also love having students reflect on the read alouds using graphic organizers such as these in my
Digital Google Classroom Organizers
packet.
Wonderful Student Activities to share during celebration of Influential Black Leaders
Some of my favorite activities to have students do is learn about people or things throughout reading, research and writing! Student research has such a strong impact on students growth and knowledge on a topic. I have created several activities to grow students in this area.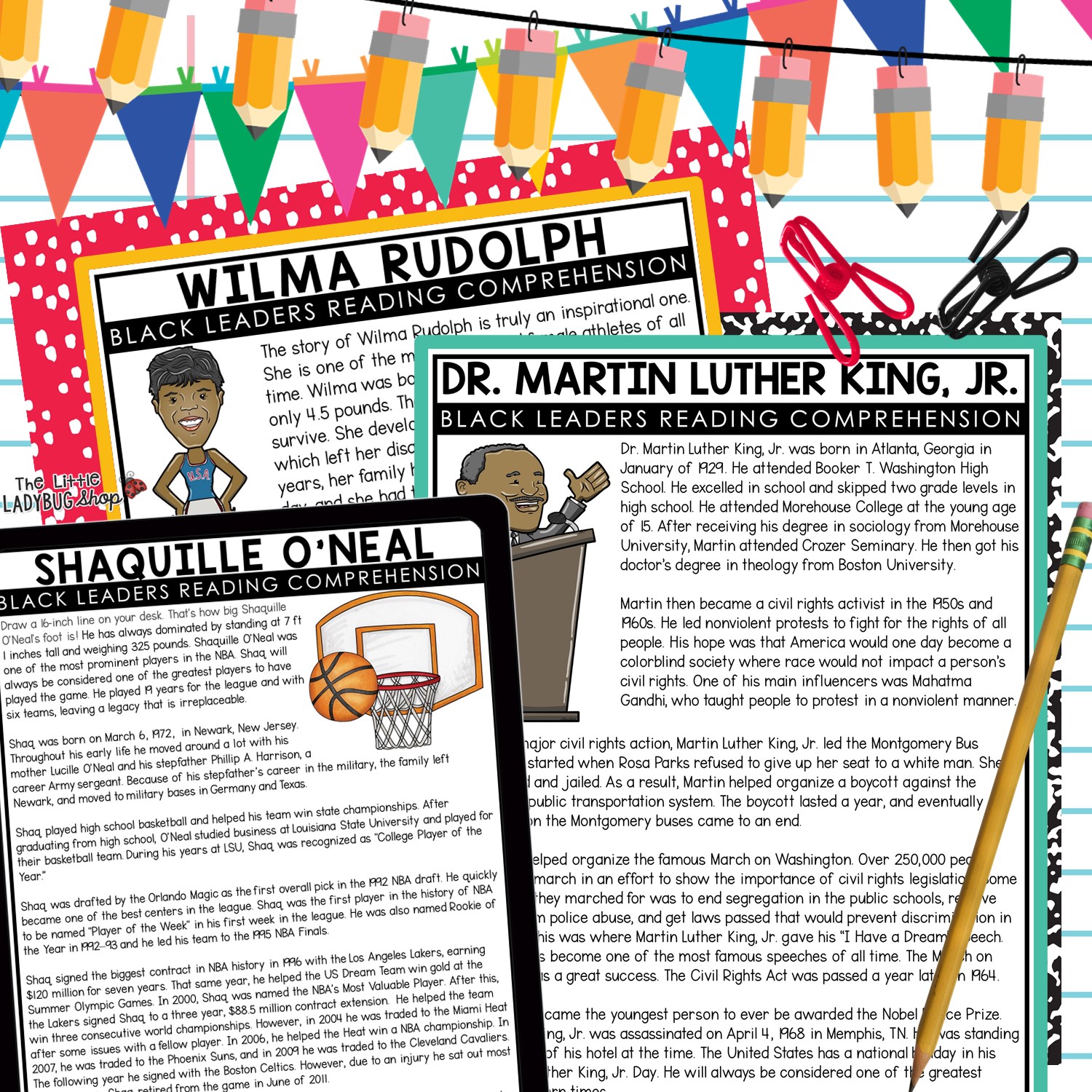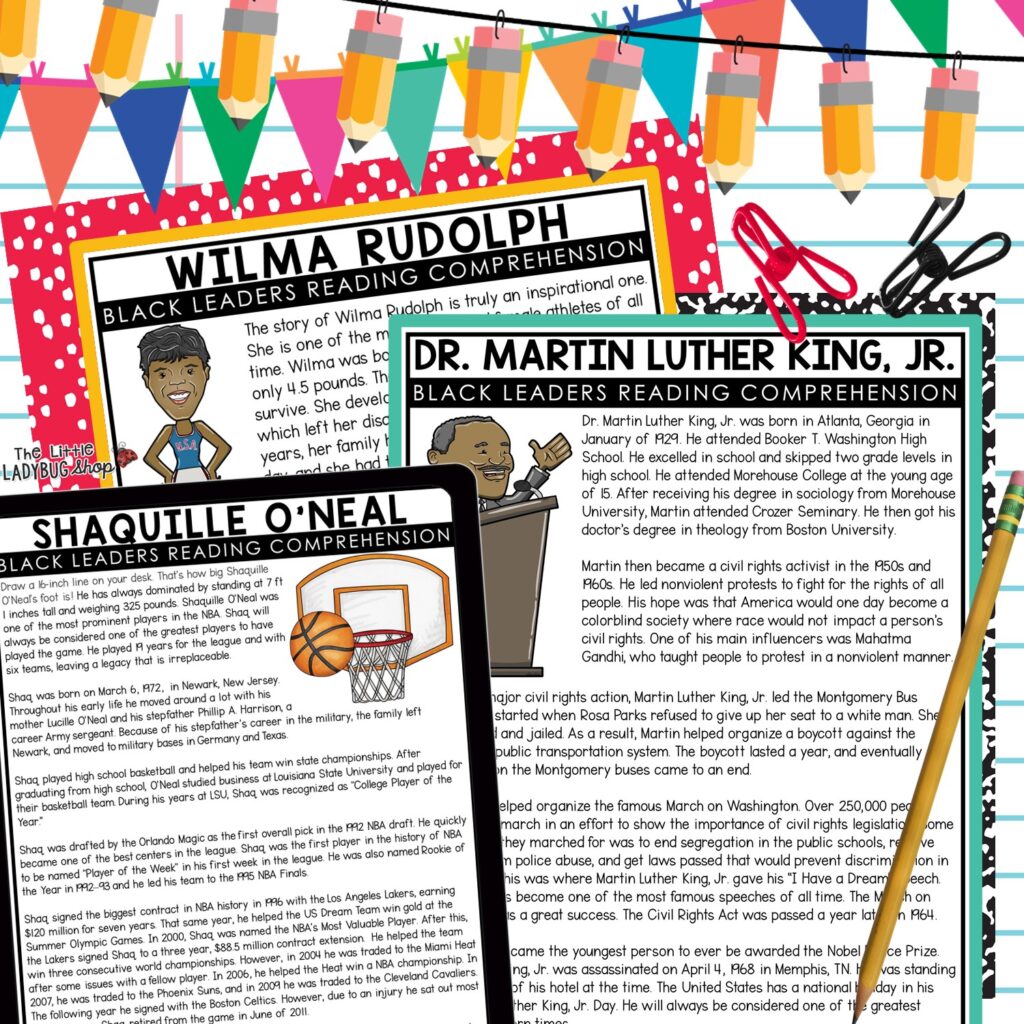 Black History Teach-Go Pennants You can find my favorite packet HERE, see image below. This is a wonderful way to record research and display on bulletin boards as a celebration.
Black History Lapbook: (see image below) This is a perfect interactive activity to celebrate influential leaders and create writing activities! Students will love keeping this memorable booklet!
Black History Brochures: This is a wonderful way to record research and either display or keep in interactive format or notebook.
Digital Research Google Black History Month: These are wonderful for students research and printing and displaying!
Teacher Tips: For my
activities
we focus on these individuals famous individuals due to the research available. I would allow students to conduct research at the library or kid safe internet sites- I included sites I used for research in all my
packets
! As a teacher I know that having enough research is difficult… so a handy tip I used is: Print all the research from each individual ahead of time [from your favorite sites] and have it available for students. I do this mainly because of the lack of technology per classroom for each student to research at the same time.
Influential Black Leaders Freebie
Grab this month's exclusive freebie here!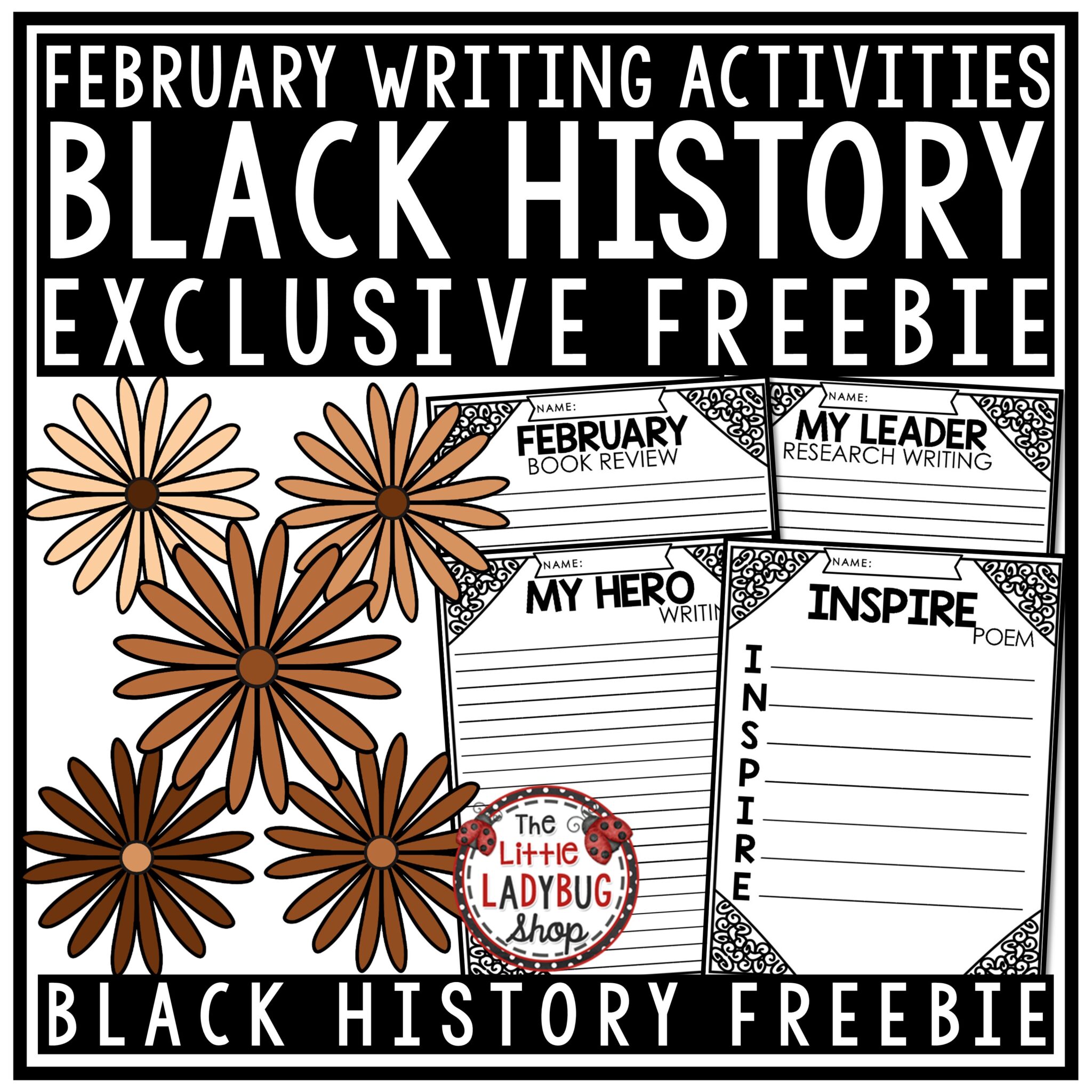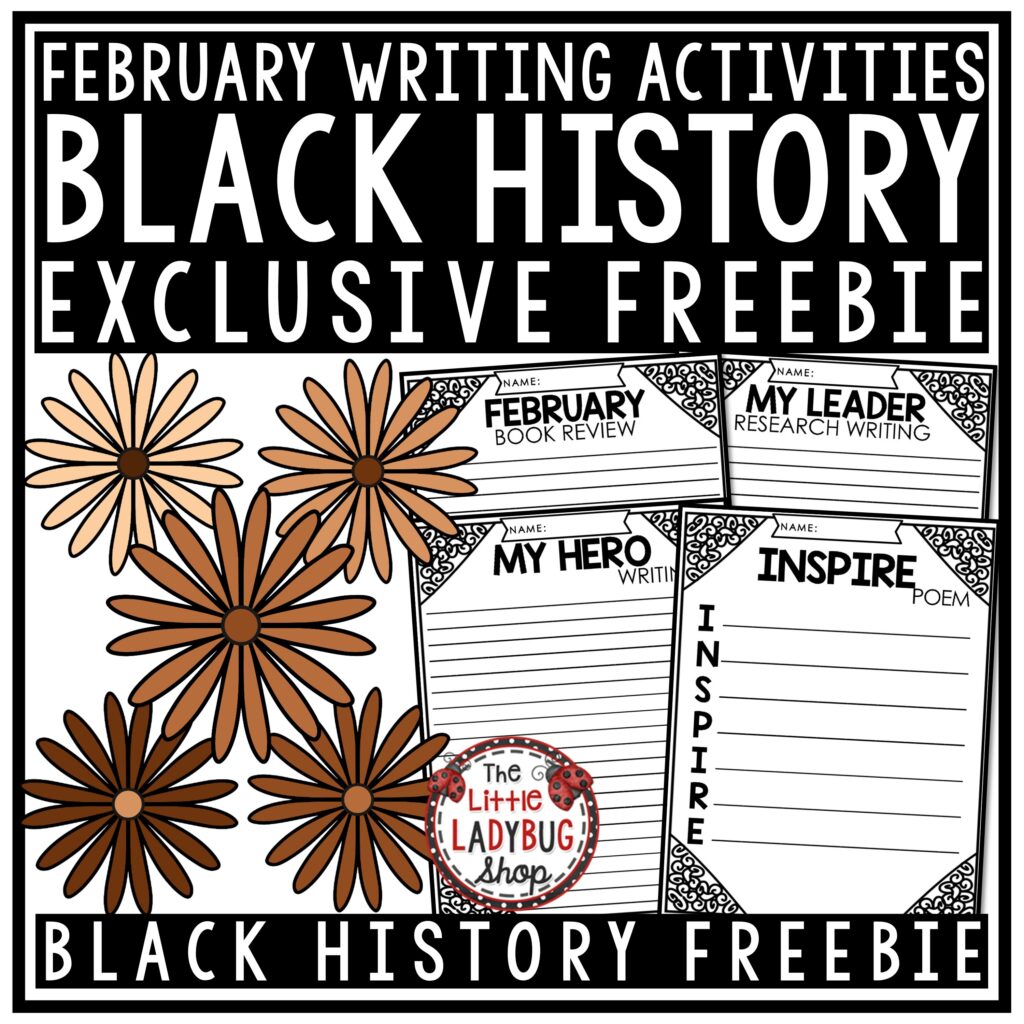 Make sure to Pin and Save this Post for Future Reference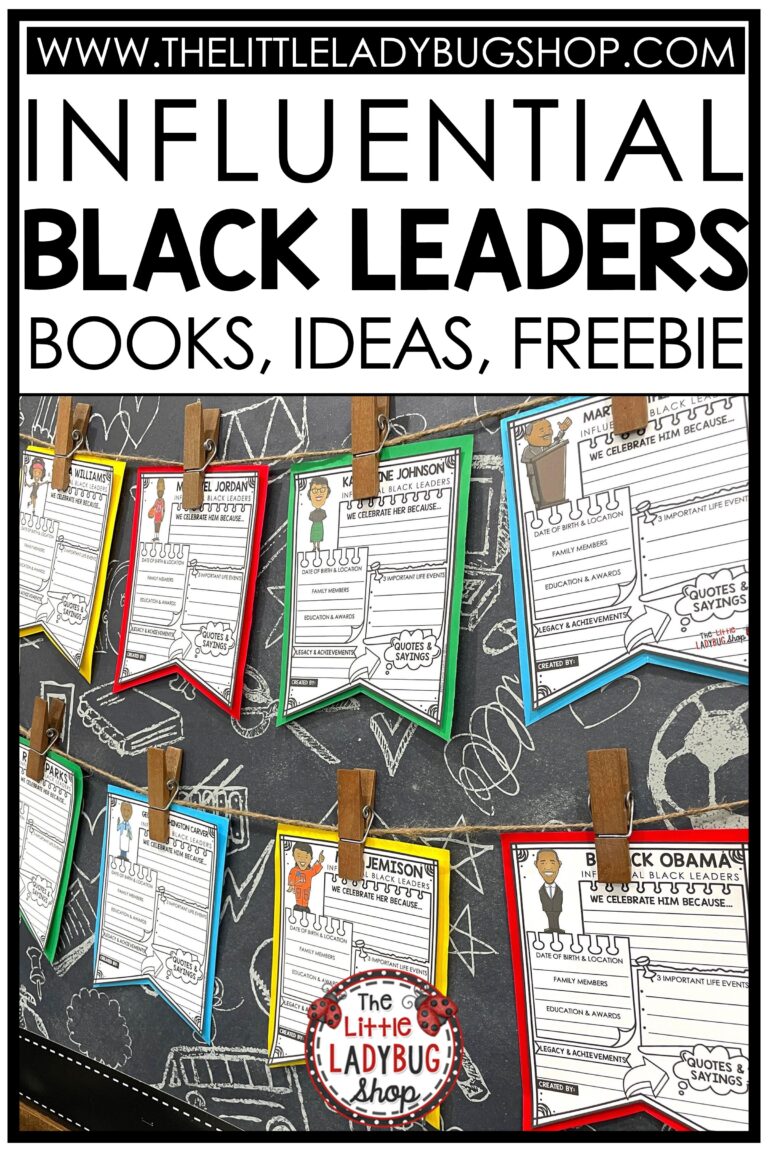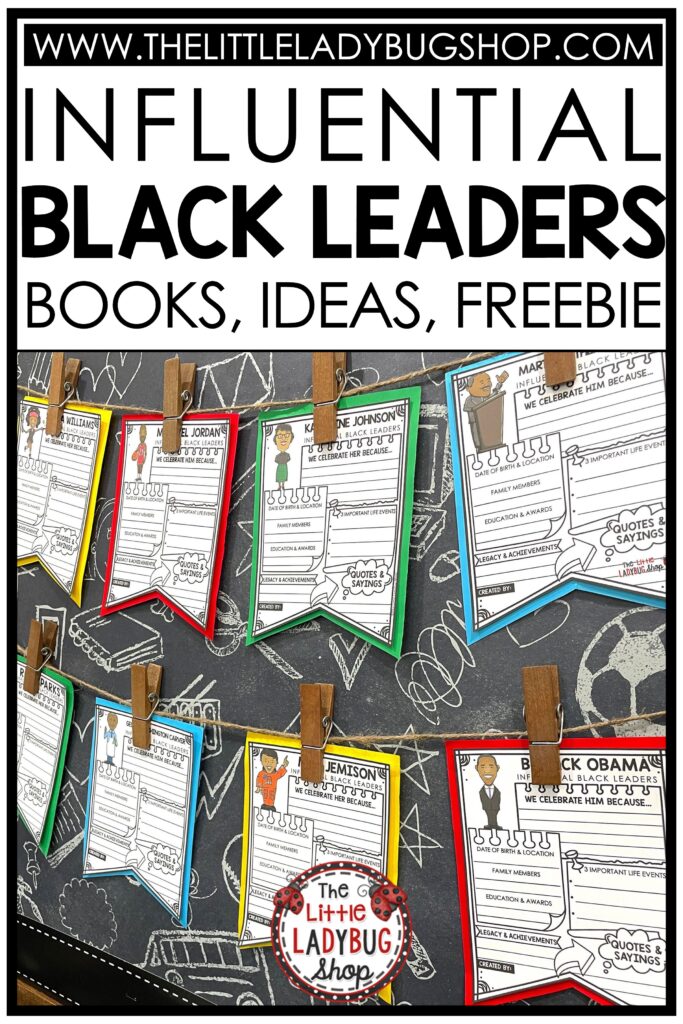 This post may contain affiliate links for your convenience. View our full disclosure policy here.