It is a New Year and we are typically still on "vaca" mode after being off. It is hard to get into the mindset of teaching, so I wanted to share some ELA winter activities to keep your students engaged!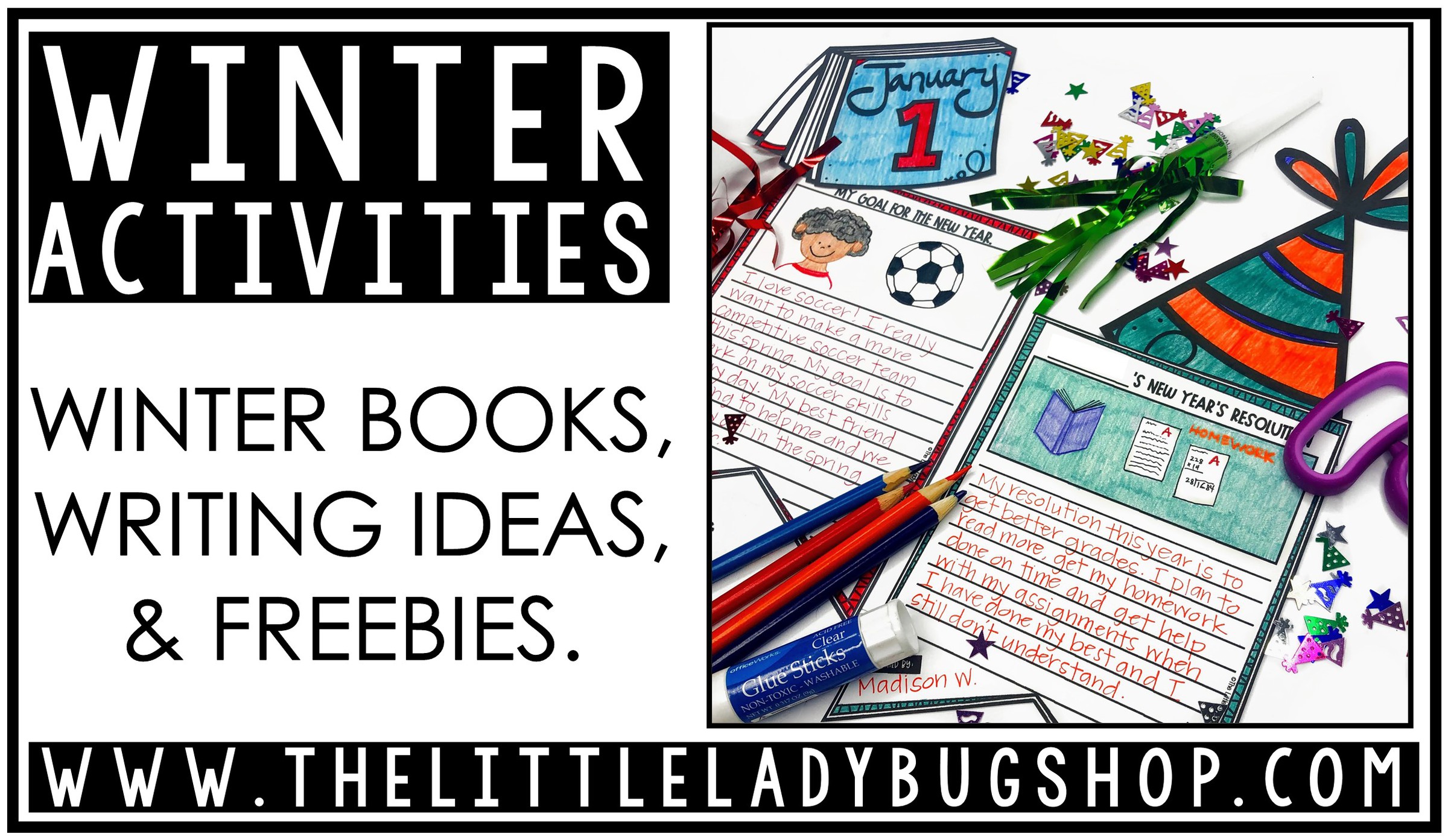 My Winter Activities usually partner with some wonderful books
I have a created a collection of my favorite Holiday and Seasonal Books here.
My favorite Winter book is Snowflake Bentley, I love using these activities with the read aloud- Snowflake Bentley Activity
I also love reading: Snowman At Night and having my students compare several of the books or creating their very own version of the book.
Owl Moon is also a favorite in helping me teach figurative language. I use it every year as a mentor text, you can see other ways I use it here for Mentor Writing.
My Top Winter Activities to use to engage your students
New Years Writing: If you are returning from the Winter Holiday Break it is a wonderful time to have your students set goals and reflect on their learning. I always use the: New Years Writing Flip Book and Writing Pennant. The kids love working on these interactive activities and seeing them displayed after on bulletin boards. You can grab them in a bundle here.
This year I created the New Year Bulletin Board Craftivities and it has bulletin board pieces and a selection of writing activities that are wonderful for your students. You can find this enaging item here.
And some of my other favorite New Year Reflection and Setting Goals Activities are: The New Year Interactive Lapbook, this writing activity will be updated yearly and kids absolutely love keeping this memory book!
The next items are a must have in every ELA 3-5th grade Classroom:
My Writing Interactive Notebook is very popular this time of the year as we start planning for writing tests. This notebook covers Narrative, Expository and more. It is a quick and easy method for students to get engaged and learn these concepts with interactive writing activities! (see picture below of some included)
Word Work : I also recommend if you are teaching Words their Way or other Word Work activities to use a packet that is engaging like my Word Work Bundle. It is always growing, so as I create more ideas I will add. This past week I added more to it! (see below)
Reading Comprehension: Lastly, if you are looking for some engaging reading comprehension activities to help grow your students skills, one of TPT's top selling Reading Comprehension 3-5th Grade packet is here. It is perfect because it has students think outside the box to write out answers and think about their reading. It is on sale, and you will love having 20 weeks of passages!
Thanks for stopping by, I love to  offer monthly freebies to help you in your classroom. These winter freebies are available for a limited time so grab it now! To grab this freebie click on the image below or CLICK HERE.
**If you are already a member and want access to these freebies you can go HERE to download them today!**
Make sure to Pin and Save this Post for Future Reference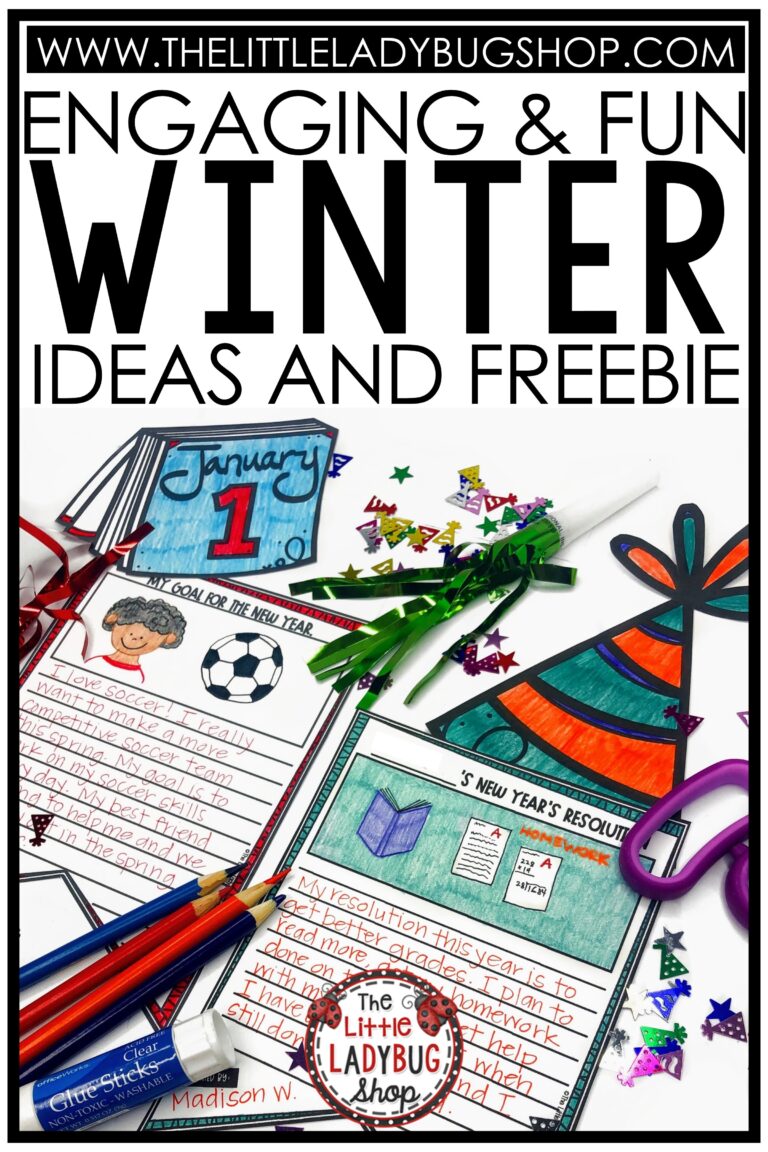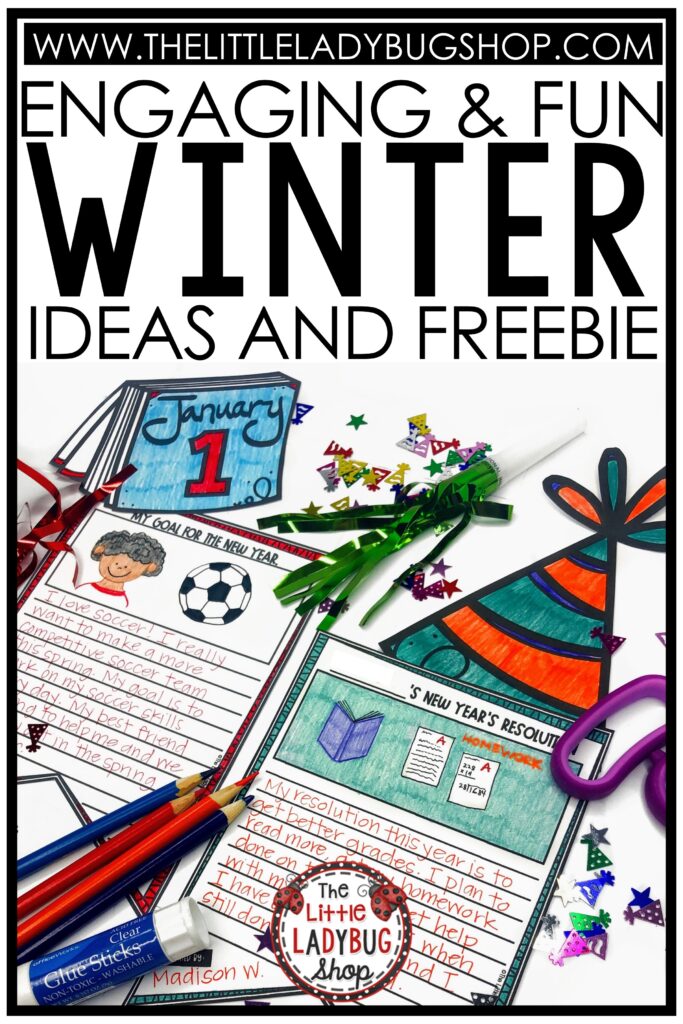 This post may contain affiliate links for your convenience. View our full disclosure policy here.
*Affiliate Links: "The Little Ladybug Shop is a participant in the Amazon Services LLC Associates Program, an affiliate advertising program designed to provide a means for sites to earn advertising fees by advertising and linking to Amazon." (source: Section 5)