Free reading can be a joy for many upper elementary students, but for others, it can be a time of fake reading or fear. For reluctant and struggling readers, time to read in class is neither inspirational nor enjoyable. However, there are books that even the most reluctant readers can find themselves drawn to. In fact, finding the book that inspires the kids that don't always love to read can often lead to reading success, increased reading comprehension, and an eventual love of reading for pleasure. Try out these motivating books to inspire reluctant readers in your classroom.


Here are my top motivating books to inspire reluctant readers
Diary of a Wimpy Kid by Jeff Kinney
With illustrations and giggles from everyone's favorite middle schooler, this series follows Greg whose mom convinces him to keep a diary as he begins middle school. His journey is one that boys and girls can relate to, and Greg himself is a bit reluctant when it comes to middle school academics. Keep these low-risk, fun books on your shelves for readers that don't always want to dive into chapter books.
The War that Saved My Life by Kimberly Brubaker Bradley
Newbery Honor Book and New York Times bestseller, The War that Saved My Life inspired many reluctant readers since its release in 2015. Set in World War II, the story's protagonist, Ada, is so multi-faceted and engaging to read that even struggling readers will become engrossed in the story that will paint movie like images in their mind.
Girls Who Code by Stacia Deutsch
Think the Babysitter's Club meets STEM. These girls just wanna code, making apps, and having a blast solving real-world problems. For kids who are more drawn to math, computers, and science, this is a great series to bridge them into reading for pleasure.
Unbroken (Young-Adult Adaptation) by Laura Hillenbrand
Many of my struggling readers avoid text that looks to be too easy or childish even if it is an appropriate level. By sharing adaptations of adult novels like Unbroken, the reading experience becomes a way to connect with adults and pop culture. This story follows an Olympian turned war hero when his plane crashes in enemy territory. The true story was made into a feature film and the best-selling adult novel was a huge hit as well.
Crenshaw by Katherine Applegate
I can usually reach a few of my reluctant readers by introducing them to texts where the star is an animal. What better text than Crenshaw, a story of a big cat that may help a boy who is on the verge of being homeless. Animals and books can inspire so many! Try this Newbery Award winner out with your upper elementary students.
These books to inspire reluctant readers are perfect for individual, free reading or book clubs. Your kids will love making connections to books for older students and adults as well as seeing how they relate to their own passions and hobbies.
Here are a few other amazing, inspiring books for reluctant readers in your classroom.
Magnus Chase and
I Am Malala:
Moo: A Novel
The Thing About
Escape from Mr.
Make sure to Pin and Save this Post for Future Reference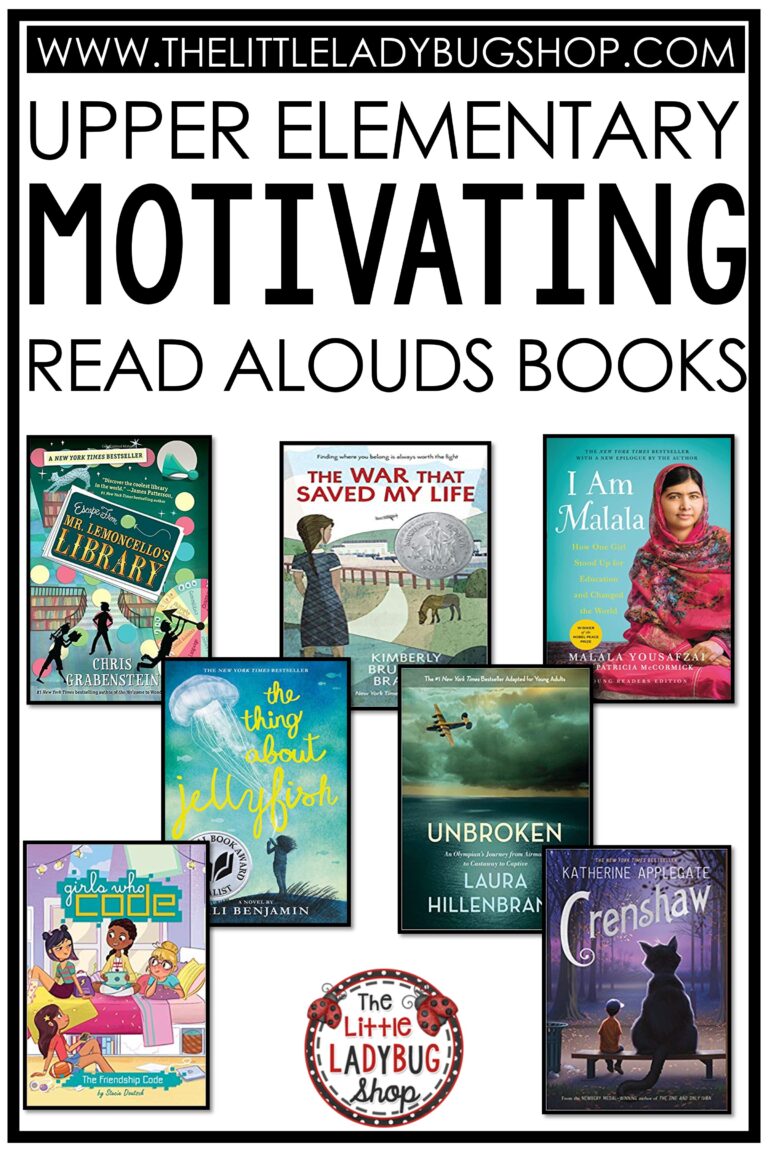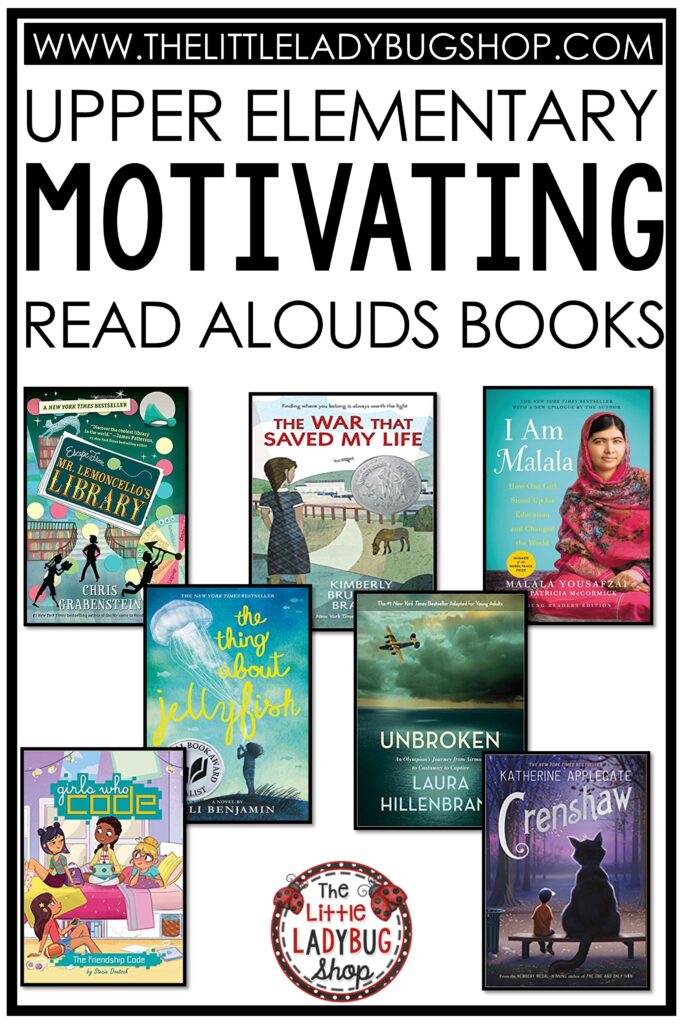 This post may contain affiliate links for your convenience. View our full disclosure policy here.
*Affiliate Links: "The Little Ladybug Shop is a participant in the Amazon Services LLC Associates Program, an affiliate advertising program designed to provide a means for sites to earn advertising fees by advertising and linking to Amazon." (source: Section 5)