Celebrating different cultures isn't just a part of the curriculum, it's an obligation to help all learners feel included and valued in and out of the classroom. That's why it's so important to show upper elementary students how Christmas is celebrated around the globe. Celebrating Christmas Holidays Around the World can be done with many engaging and differentiated activities in your upper elementary classroom.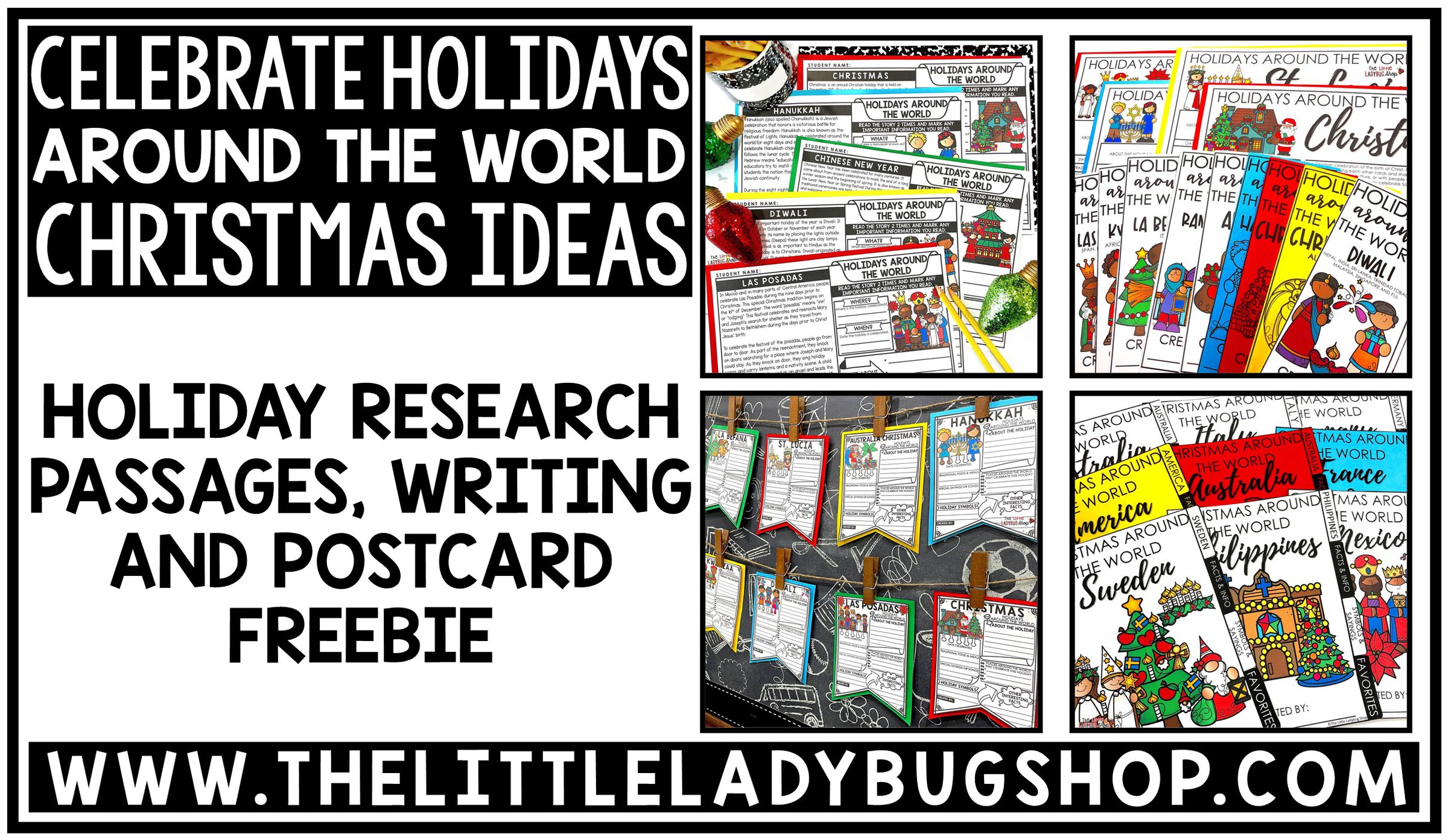 Christmas Around the World Research Activities
Research projects teach so many essential literacy and writing skills for your students. From reading and note-taking to finding credible sources, I always like to have research units throughout the year.
Your students can research nine different winter or Christmas holidays around the world with this Christmas holidays research project. The project resources come with pennants and bundles that focus on facts for holidays including Hanukkah, Kwanzaa, Australian Christmas, Christmas, Advent, Las Posadas, St. Lucia, Diwali, La Befana, and Ramadan. The pennants encourage students to ask questions like "What is the holiday and why is it celebrated?" Also included on the pennants research are country locations, food, dates celebrated, special sayings, symbols of the holiday, interesting facts, room for reflection, and works cited for research sources. The pennants are ready for students to fill out with the information found from recommended sites for research included in the resources.
For 1:1 or tech savvy classrooms, go digital using Google slides digital research templates for around the world holiday research.
Another research worthy product is flipbooks. Have students explore knowledge and research of winter holidays in America, Canada, Italy, Russia, Germany, England, France, Mexico, and Australia. Learn about Christmas in the country, dates, foods, special sayings, and more!
Here are some of my favorite Holiday Around the World Activities to keep your students engaged and learning all month long!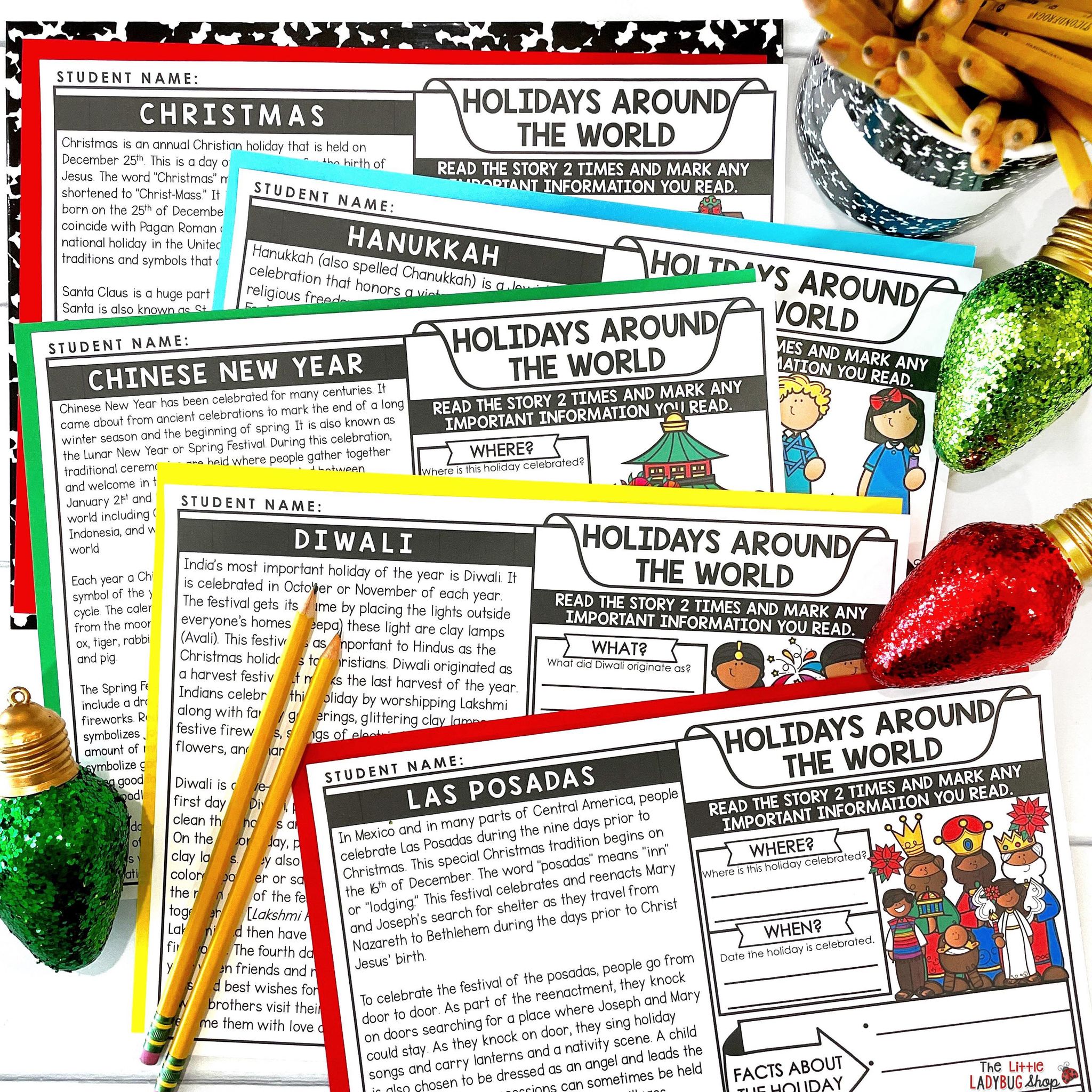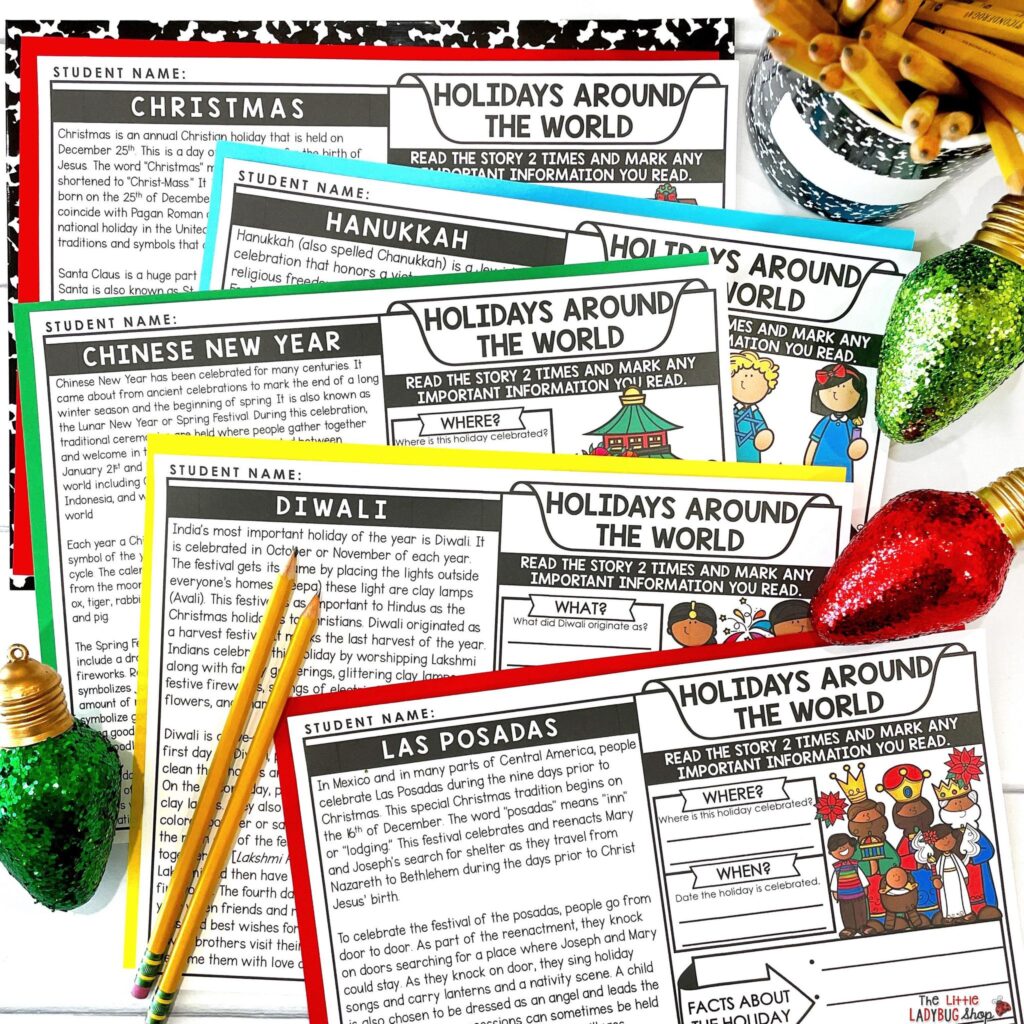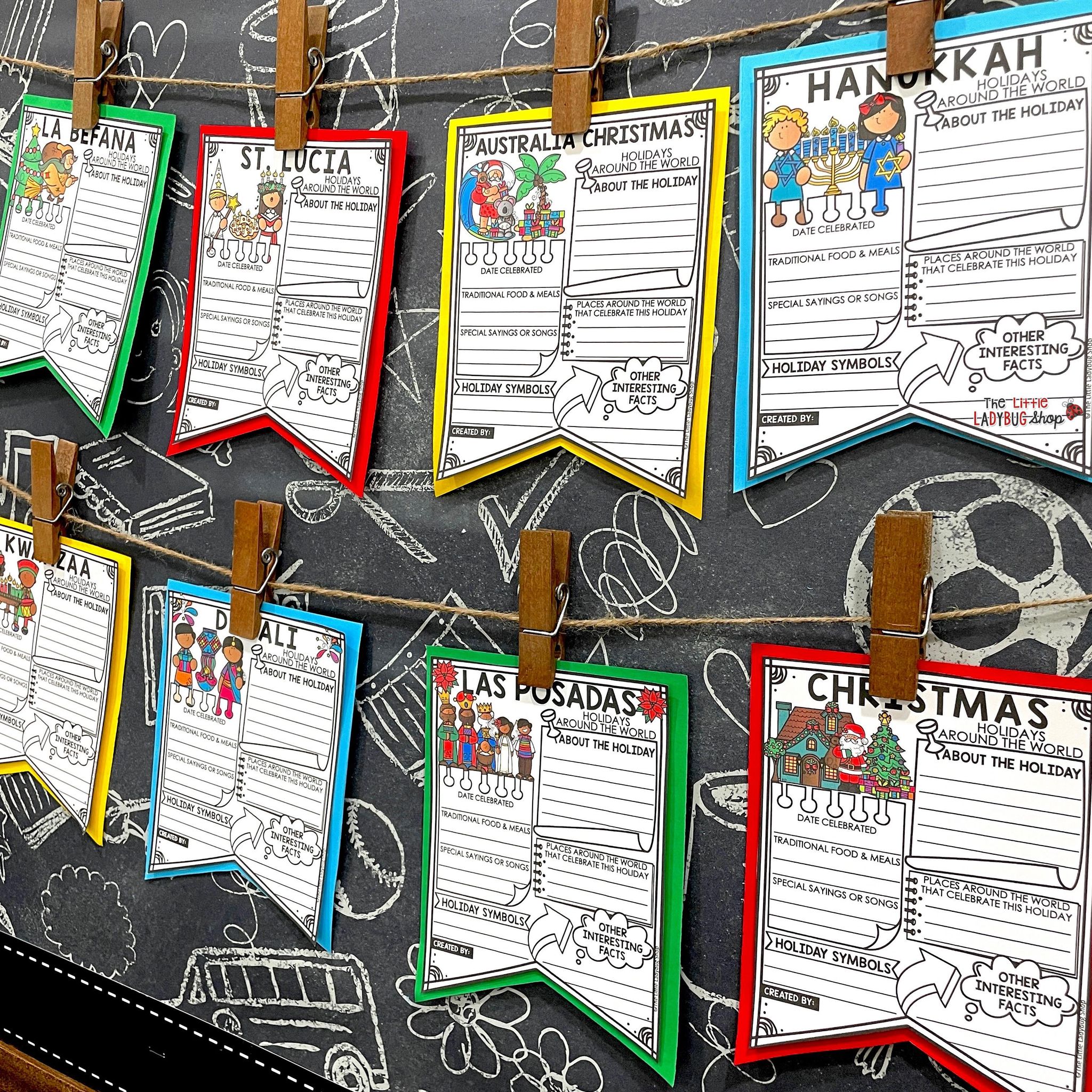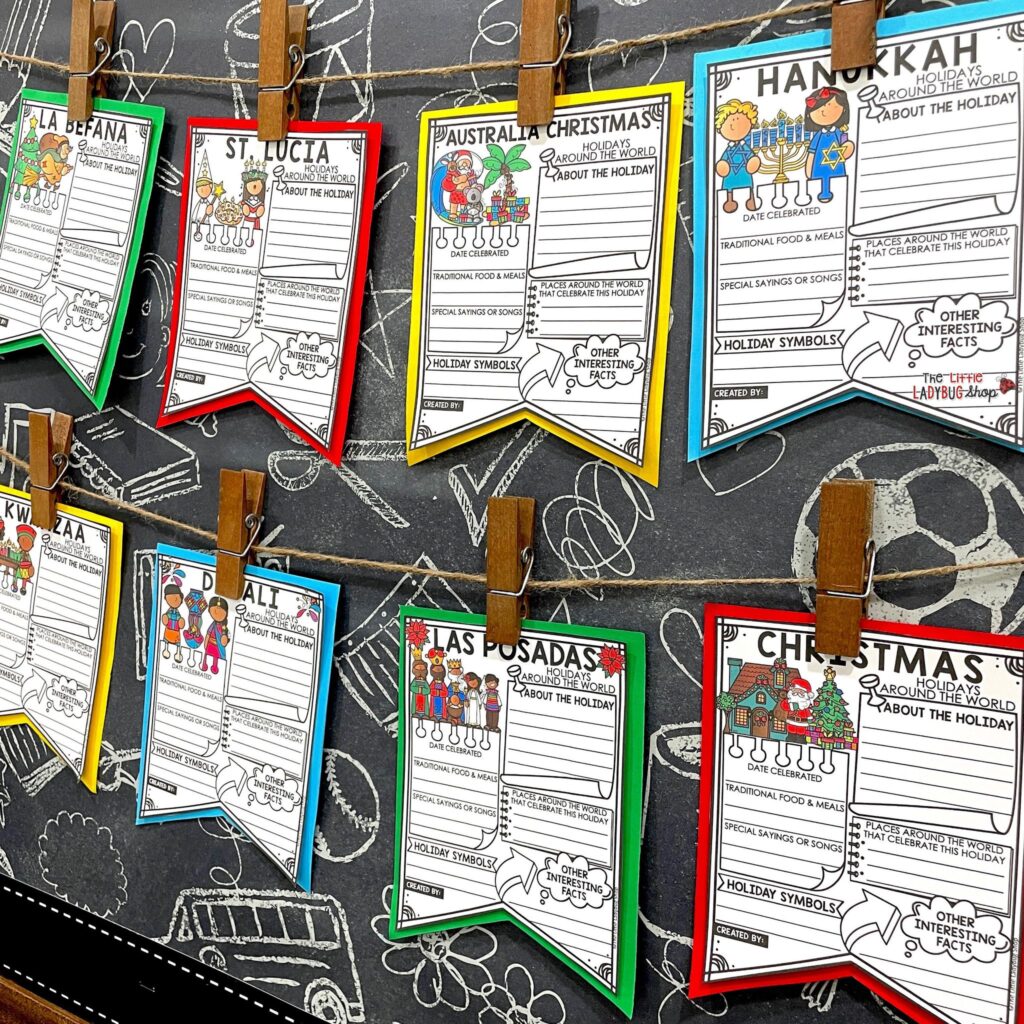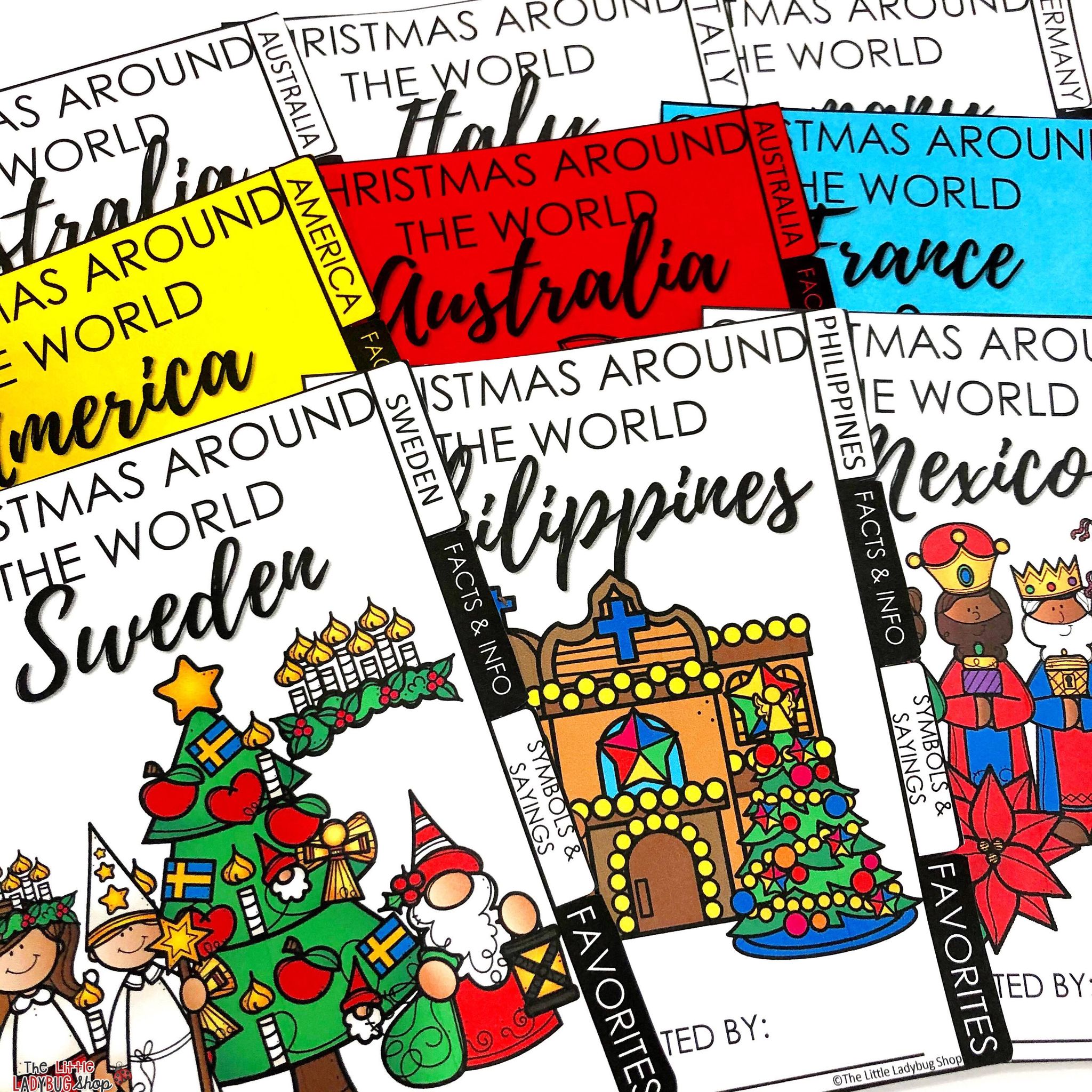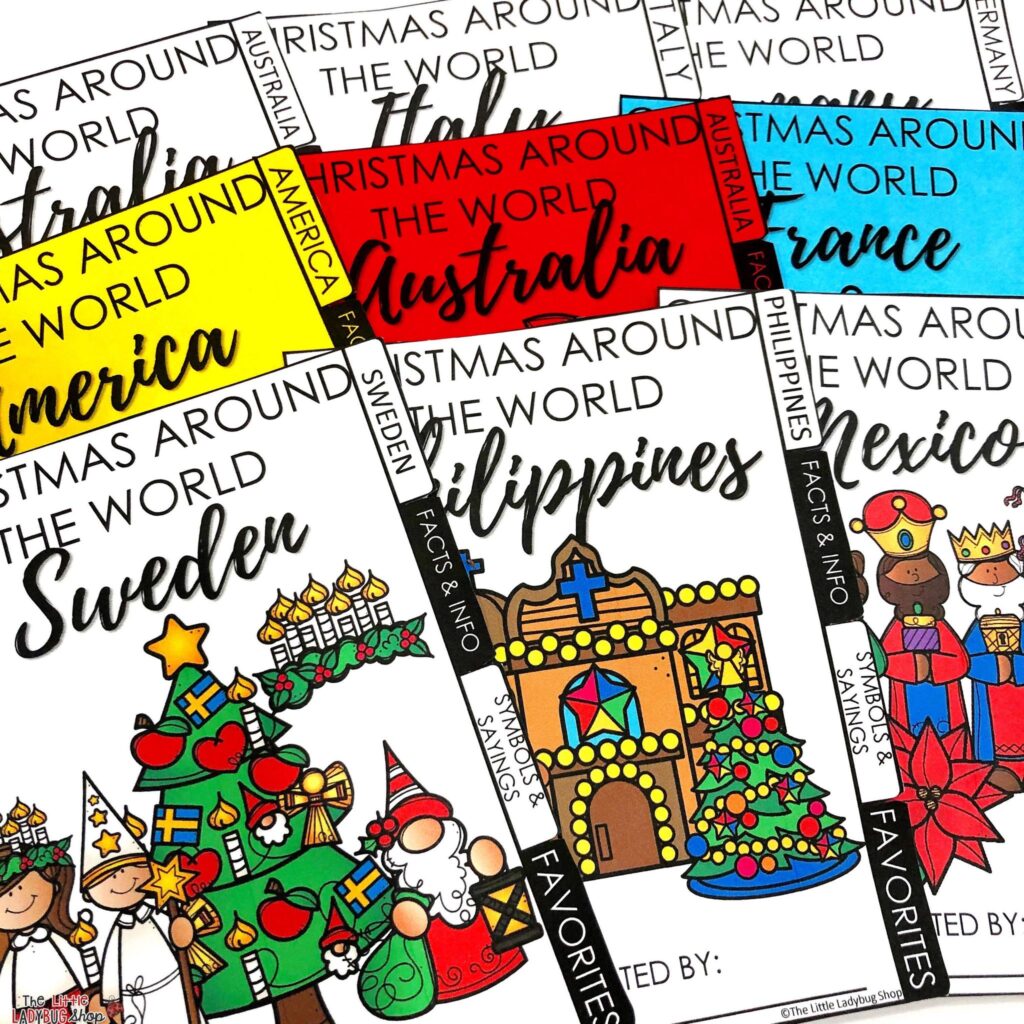 Write about Christmas and Winter Holidays
Reflecting on special holidays throughout the season through writing prompts can help students start discussion about different cultures. They may even feel comfortable sharing their own family traditions celebrated each year. Try out some of these holiday writing prompts to share on holiday-themed pennants. Also, these craft-worthy activities are also perfect to display on bulletin boards.
Share some holiday-related stories with your students like 'Twas the Night Before Christmas or Seven Spools of Thread: A Kwanzaa Story to start conversations about how different cultures share their own holiday stories. Encourage your students to write their own stories about their holiday favorites in their own families and cultures. Be mindful that not every family celebrates Christmas. This is an opportunity for students to share about their own traditions.
Invite family input.
Ask your students' families to share their own celebration stories. Be clear that you are not just asking about Christmas or even other holiday celebrations. What are some other family traditions they share? Remember that many students may not live with their parents or may split time between homes. Therefore, it is important to allow them to know that sharing their stories can be optional, but allow every child and their family to share something if they wish, even if it's not specifically winter holiday related.
Celebrating Christmas (and other winter holidays) around the world is not just a way to pass the time in December. Teaching your students about cultures and the world around them helps them become more empathetic and understanding about the places and people around them. Use these activities to help foster that community beyond the classroom this holiday season.
Shop Now Our Top Holiday Around the World Resources
Make sure to Pin and Save this Post for Future Reference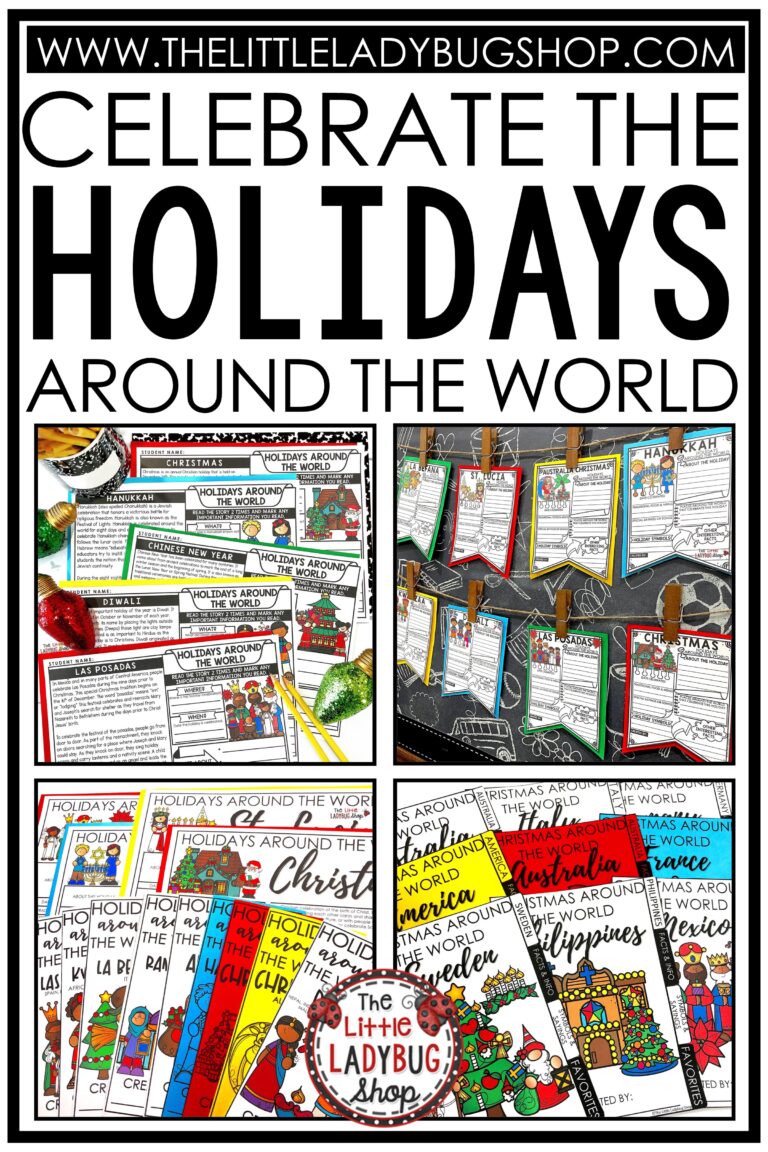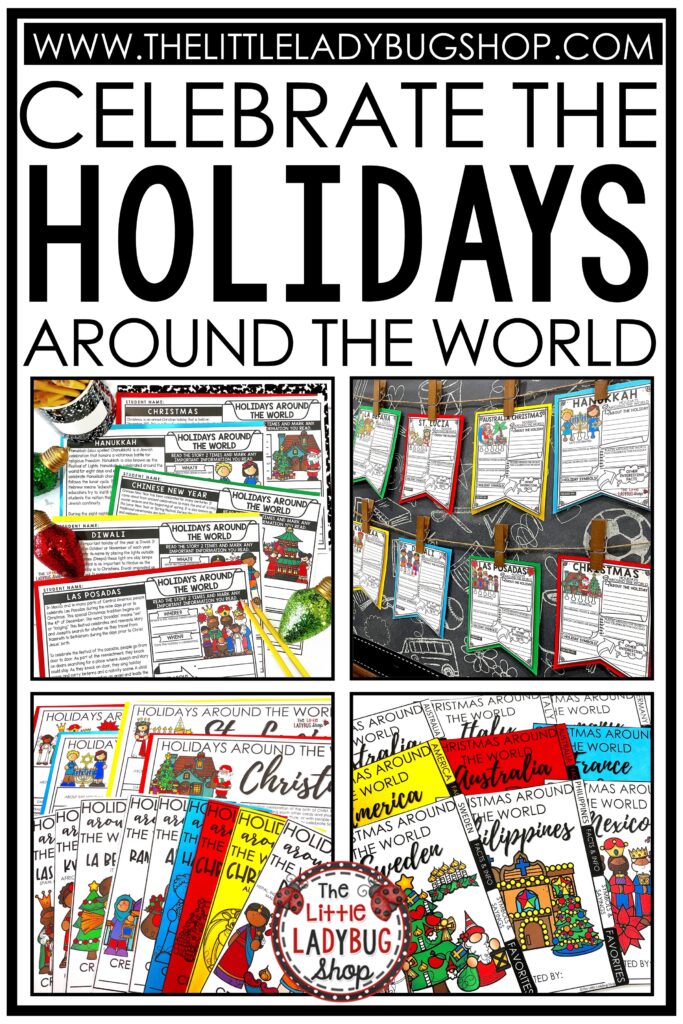 This post may contain affiliate links for your convenience. View our full disclosure policy here.
*Affiliate Links: "The Little Ladybug Shop is a participant in the Amazon Services LLC Associates Program, an affiliate advertising program designed to provide a means for sites to earn advertising fees by advertising and linking to Amazon." (source: Section 5)