Chances are you have students at various reading levels in your classroom. There are students reading at grade level, students who are reading far above grade level, and students who are struggling to comprehend classroom texts. Regardless of reading levels, the strategies that promote reading comprehension skills can be used with any text. Using these skills and strategies in your classroom will promote not only strong reading skills but also a love and appreciation of reading.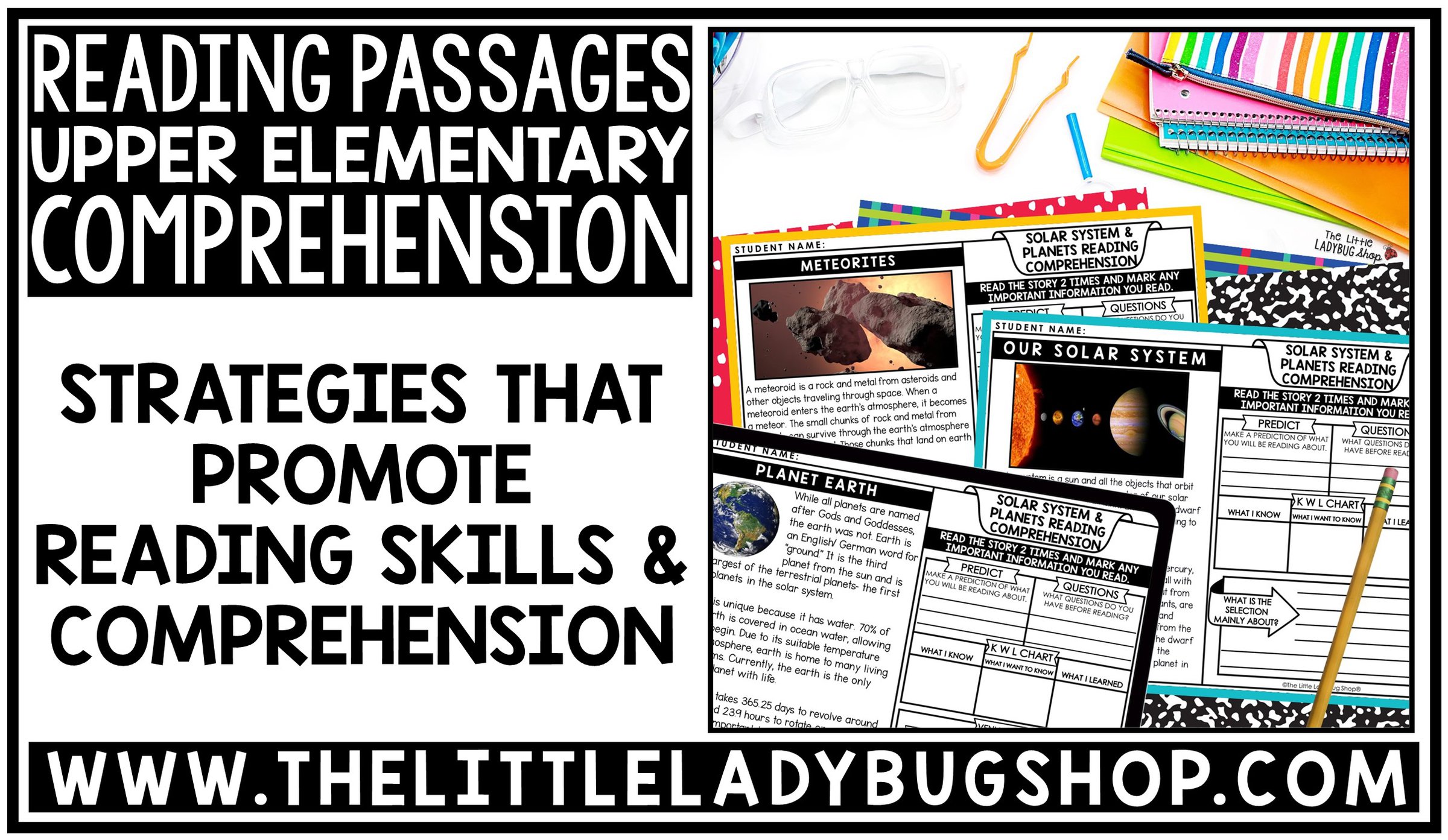 Promote Reading Comprehension Skills with Close Reading
Close reading passages focus on certain skills by asking students to identify elements and answer questions as they read a text. For shorter texts, have your students read the text once then read a second time as a close read. 20 weeks of close reading passages are perfect for grades 3-5 for use in independent, guided, or reading groups.
Over the years I have written several sets of comprehension passages to help my students succeed in reading. I have written poetry, nonfiction, fables, and many more genres that I feel help me teach the core skills to help my students.
You can see all my Reading Comprehension Passages Packets HERE in my Shop (scroll down to see them all).

20 Weeks of Close Reading
Reading Year Long Bundle
Explorers
Hispanic Heritage Month
Black History Month
Holidays In the United States
and more! Click to see them all
Quick Reading Skills Practice: Digital Main Idea Passages, Theme, Context Clues, Making Prediction and Character Traits. These are quick reading passages with written responses.
Each of these Reading Passages Packets covers these important skills:

Inference: this is such a vital skill and I know teaching it to my students will have long term benefits in their reading
Prediction: we do this before all our reading to activate their schema
Main Idea and supporting details
Summary: I use different ways to target this skill
Context Clues
Written response: I use this in a variety of ways, through organizers, writing responses, and reflection. This allows me to check whether my students are grasping and understanding the content.
Promote Reading Comprehension Skills with Nightly Reading
Reading outside of the school day is not only important for reading comprehension; it also imperative to develop an appreciation for reading. Independent reading texts ideally should include a variety of genres and challenge students while remaining accessible. However, the most important thing when it comes to free reading is student choice. Students should be reading something they enjoy. Hold students accountable with reading logs, and encourage your children to talk about what they're reading with their parents.
Promote Reading Comprehension Skills with Text Features
When it comes to nonfiction text, text features are important aids in reading comprehension. However, students need to be taught how to use and understand text features. Show your students how maps, photographs, captions, sidebars, timelines, bold and italicized text, table of contents, index, glossaries, and more text features support the nonfiction text. Graphic organizers and lessons to help with text features are available in my shop. Here is my new favorite way to use graphic organizers! These are my Teach-Go Pennant Reading Organizers.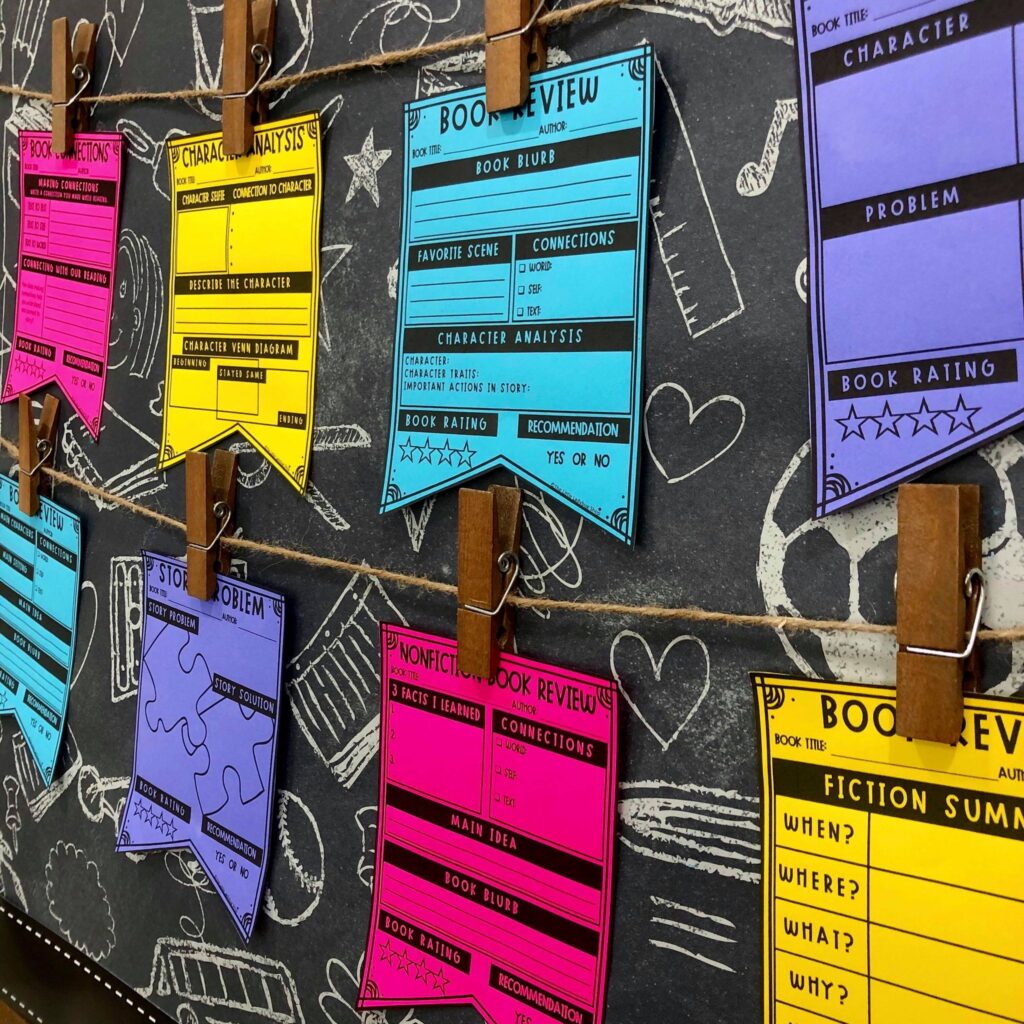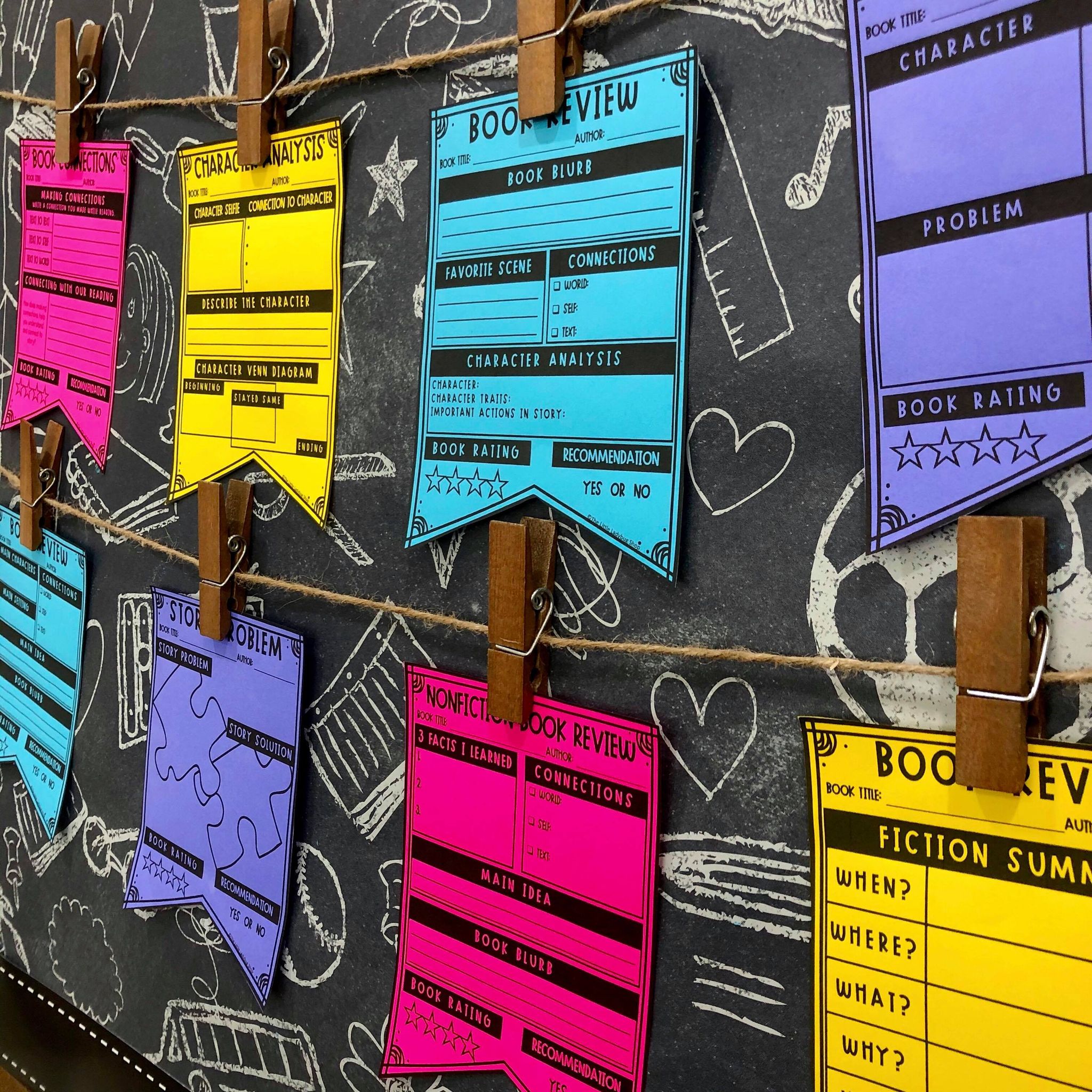 Promote Reading Comprehension Skills with Point of view
The first question I tell my students to ask when reading a narrative text is, "what is the point of view?" We discuss first person, second person, third person limited, and third person omniscient narrators to help students comprehend the story and access the perspective in the text. Posters and charts for point of view and other reading skills can be displayed in your classroom to help your readers remember these important skills.
When it comes to strategies that promote reading comprehension, the focus should be on the skills rather than the text. Looking at literary elements like point of view, nonfiction text features, and encouraging students to free read are just a few ways to help improve reading comprehension at all levels.
Here are some of the product mentioned in this post to help you in your classroom
Don't forget to download the exclusive Reading Strategies Freebie Here!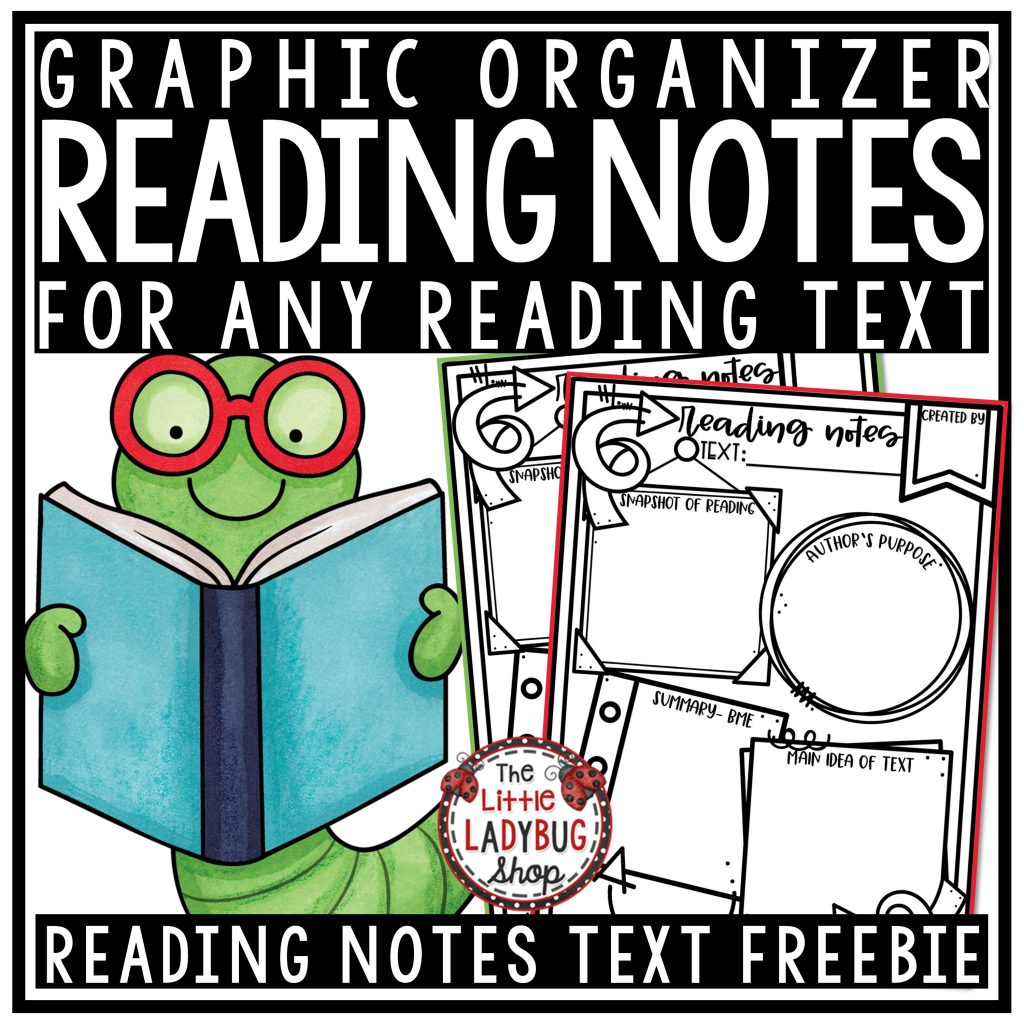 Make sure to Pin and Save this Post for Future Reference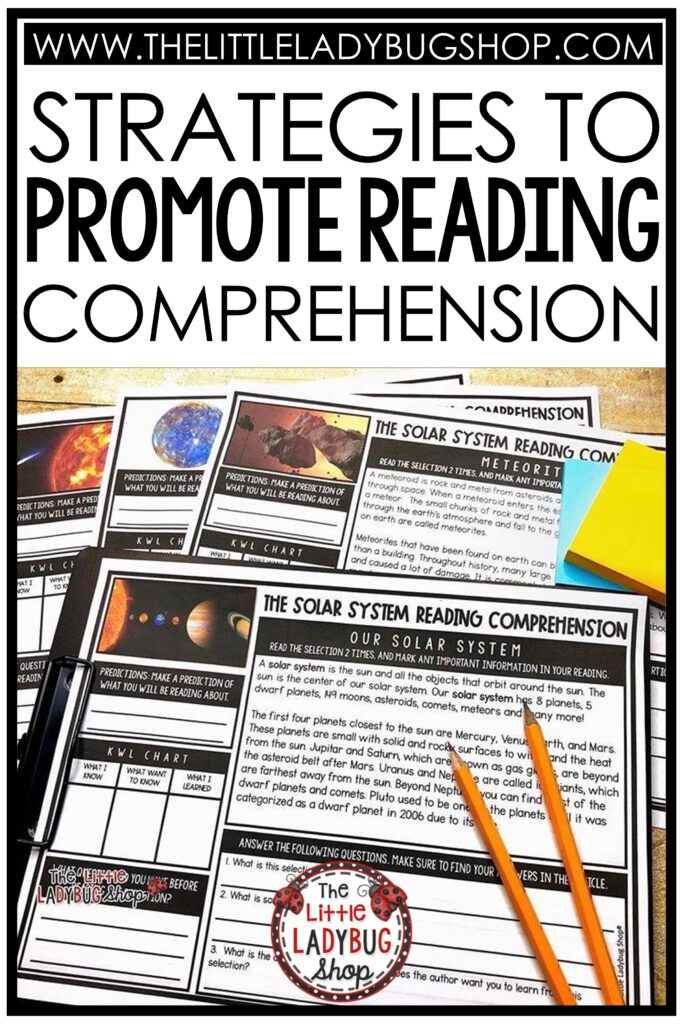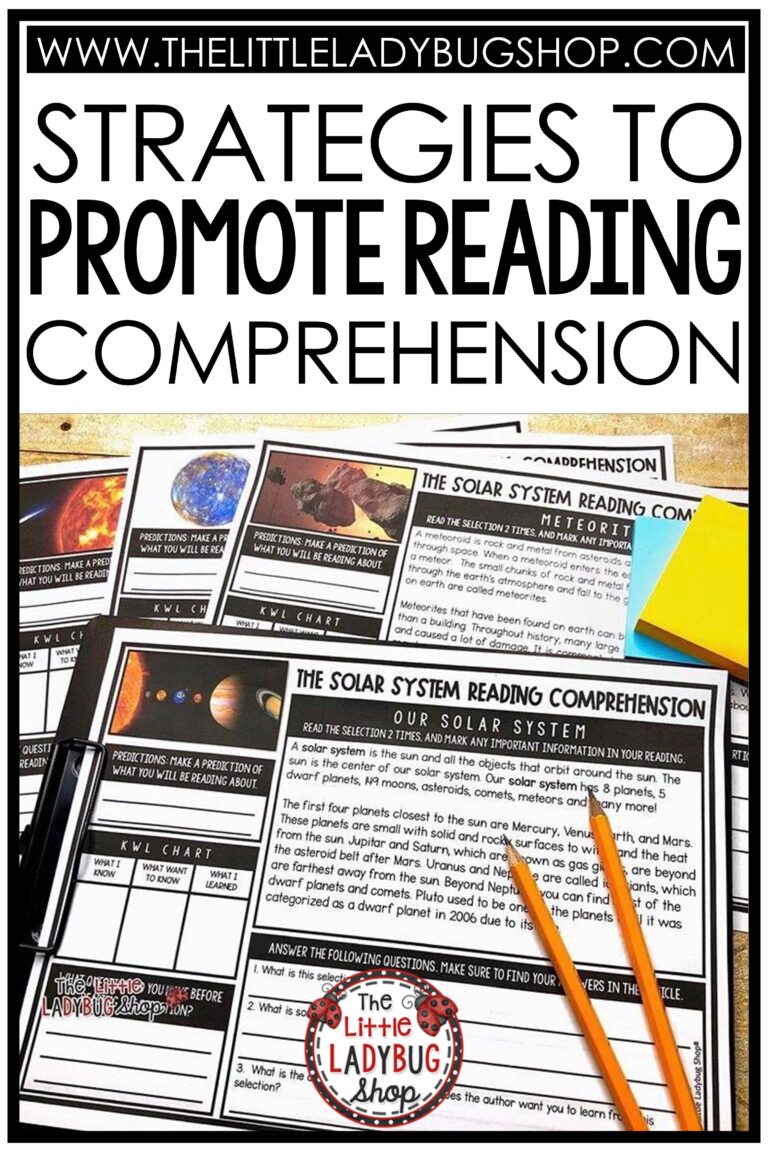 This post may contain affiliate links for your convenience. View our full disclosure policy here.